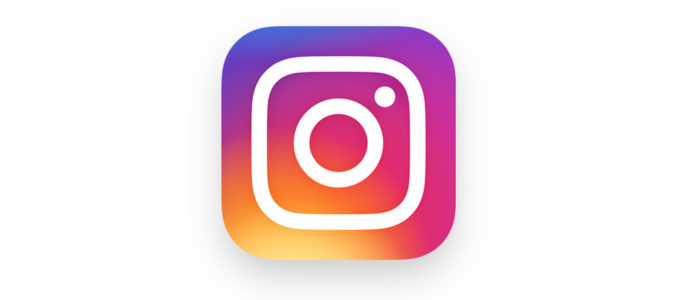 The Business Leader's Guide to Instagram
When it comes to running a business in 2018, having a strong online presence is hugely important. Even if you're running a brick-and-mortar store, it isn't just about word of mouth or handing out flyers anymore.
Many of your customers, especially millennials and Gen Zers, are going to find your business first online. That's why you need to be as connected as possible.
Running a business these days means having a beautiful website that loads quickly on desktops and mobile phones, blogging about issues in your industry, and having a strong social media presence. And one of the most important platforms when it comes to social media is Instagram.
If you're ready to up your game on Instagram and get as many leads as possible, all you need to is follow this guide. It's all about using creating the right kind of account, using special hacks, and creating a good look. And here's how.
Establish yourself with an Instagram Business Profile
The first and most important step of setting up your Instagram profile is establishing yourself by using an account specifically made for businesses: the Instagram Business Profile.
Even before you think about what hashtags to include in posts and what filter to use for showing off your trending products, do this first. All you need is your business's Facebook account, and you can connect your Business Profile to that.
There are lots of perks to getting an Instagram Business Profile. According to the Tailwind Blog, these perks include the abilities to add additional contact options (phone number, email, address), promote posts immediately (which means more visibility), free analytics through Insights (such as gender, average age, impressions, and more).
Additionally, Instagram approves 3rd party software for scheduling and publishing posts–but only if you have a Business Profile.
Considering that 32 percent of teenagers consider Instagram to be the most important social media platform, this is a great way to get the attention of younger customers, which will make them loyal to your brand in the long run.
Engage–in every way
One of the strategies businesses overlook when it comes to Instagram is engagement. Maybe it's because it's a new social media platform that more traditional business leaders don't understand, or maybe they think that a platform that only uses images isn't going to be as important as their Facebook account or their blog.
But considering that 71 percent of businesses had an Instagram account in 2017, this isn't the case at all. It's time to engage as much as you can.
The first step is connecting with other Instagram accounts related to yours. For example, if you're selling homemade jewelry as an ecommerce merchant, follow other businesses doing the same thing. When they follow you back, their followers will pay attention. You should also think about buying ad space from the biggest of these businesses.
In the same vein, working with influencers will get you attention from potential customers, too.
Then, of course, there's the hashtag. Hashtags are powerful and extremely important on Instagram. According to Social Media Examiner, this is the best way to create the right hashtags for you: select 5-7 extremely popular hashtags (100,000-500,000 associated posts), 5-7 moderately popular hashtags (10,000-100,000 associated posts), 3-5 niche-specific hashtags, and 1-3 branded hashtags.
This way, you'll connect with a large number of people, but also focus on the followers who are meant for your brand.
Determine your aesthetic
Finally, you need to determine your brand's aesthetic. After all, Instagram is a visual social media platform, and images are what matter most. According to Schedugram, you should:
"Think of it in terms of walking into a store, for example. With the clean lines and crisp white surfaces, you probably get a very different feeling walking into an Apple store than you do walking into a boldly blue and yellow Best Buy.
They have some similar products, but their overall vibes are incredibly different. This same rule applies to your brand's Instagram account. The style of the photos you curate within your feed say a lot about the overall personality of your business."
Once you know a bit about your ideal customer, you'll get a better idea of what colors and looks to use. Don't forget that this look should exist not only on your Instagram account but also on your website and other social media profiles.
Instagram now has over 800 million monthly active users, so the more established your aesthetic, the more success you'll have.
These are some of the best strategies for using Instagram for your business. What other strategies do you use to attract customers online?