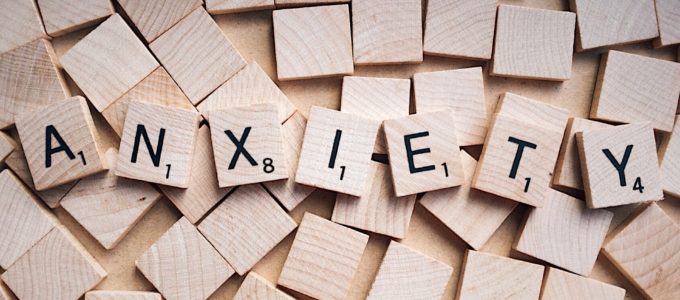 e-Commerce Anxiety: 5 Things Holding You Back from Success
Starting a new project can be daunting for anybody, especially when it affects your livelihood. Sadly, a lot of aspiring online merchants give up on their dream of owning and operating their own e-commerce site due to fear of failure.
To a certain extent, this is understandable. A successful e-commerce vendor is equal parts entrepreneur, marketing expert and customer service representative; and that's a lot for a newbie to handle.
But thankful, there are ways to conquer this anxiety and get your e-store up and running, without a lot of stress and heartache.
Here are 5 things holding you back from success in the e-commerce world.
Fear of Failure
Winston Churchill once said, "Success is not final, failure is not fatal: it is the courage to continue that counts."
You will, without a doubt, encounter some obstacles to creating your first e-commerce store. It's all right. You won't be the first one. Not to mention that the web is full of articles (just like this one!) to help you combat almost any hiccup.
So don't be afraid to get your hands dirty. It's the only way you'll learn.
Brand Identity Crisis
By now, you probably have an idea of the types of products you want to sell, whether it be apparel, cosmetics, hand-crafted home décor or collectible novelties.
But the truth of the matter is that someone out there is probably selling the same goods. How do you make your brand stand out from the crowd?
It's important to remember that successful vendors sell more than just products, they sell a brand identity that connects with shoppers.
Are you selling make-up or "cosmetics for the timeless beauty?"
Are you selling sports memorabilia or "man-cave essentials?"
Research your target audience and develop a brand personality that speaks to them.
Funds
If you are troubled by the idea of programming your own website or paying a developer to do it for you, I've got some good news: there are various platform providers that take the stress out of how to make an e-commerce website by offering the tools you need to launch your site quickly and easily, including payment processing, content management, product management and more.
Design Disasters
If you are nervous that an ugly website could distance shoppers, well, you'd be right. Research shows that 25 percent of shoppers leave a site without buying simple because a website is a pain to look at or use.
Ensure a smooth customer experience from start to finish. Develop a website that is easy on the eyes, free from clutter and keeps important functions (like the search bar, contact page and cart) front and center.
Similarly, you'll want to remove any roadblocks or disruptions from your checkout process.
Marketing Know-How
Does the idea of doing your own marketing give you cold feet? Well, before you shell out big bucks to an agency, you might want to take advantage of the numerous low-budget, high-ROI opportunities out there, including social media, email marketing and blogging.
Social media, for example, is a wonderful way to consistently interact with customers and stay top of mind. You can also run contests, host surveys and encourage followers to share images or video of them using your products.
Email marketing is perfect for keeping consumers abreast of upcoming sales, product launches and limited-time offers. Not to mention that it has one of the highest ROIs around.
Finally, blogging is useful for building a following and boosting your SEO. Don't know what to write about? Start with some how-to guides, seasonal fashion tips or little-known facts about sports memorabilia. Just so long as it relates to your products.
In the end, there are no obstacles so insurmountable to discourage you from at least exploring the world of e-commerce. Don't be afraid to experiment. After all, it's your store and your story.