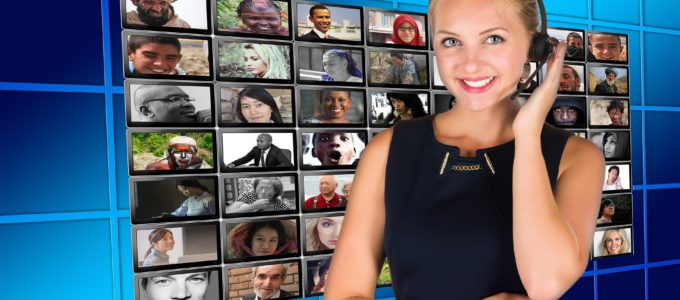 How to Implement a Solid Omnichannel Support Strategy
Customer support can now occur through far more channels than in years past. Your customers could contact you through the traditional call center, but they may email, text message, submit online tickets or reach out via social media. Your customers and your business are best served with an omnichannel support strategy. Let's discuss how to implement such as system.
Create a consistent image
When done right, the benefit of omnichannel support is that customers see the same business brand and level of support no matter how they reach out to your company. Customers should see the same logos, receive similar answers and the same great service whether they're setting up a chat session or emailing your team. No one should get conflicting information on when they'll get their package or how to resolve a problem. Moving to omnichannel support may require providing training in how to properly use new software and the new, company approved way of dealing with clients.
Have a customer centric process
Instead of setting up a call center and assuming younger clients will find the phone number and call it, create a customer persona for each customer demographic and determine how they'd prefer to contact you. Then set up multiple channels to serve your clients, especially those your major customer segments prefer to use. If you don't have the time and budget to set up every channel your customers would like to use, follow Pareto's Law and set up support on the 20% of channels that generate 80% of your customer contacts. All of these channels should flow into a single, integrated help desk.
If a customer needs to be handed off between departments, such as a billing issue referred to tech support, they should be transferred directly. Never have one department tell them to call another phone number or visit a different website. Instead, when someone complains about an order, help them file the claim for reimbursement or return the item for repair.
Use a rool rhat supports Omnichannel support
Not every customer relationship management system or helpdesk software will manage customer support through various channels. The solution is to use tools like those offered by Humach Omnichannel Solutions that can handle omnichannel customer support. It has a full suite of open APIs so that you can create a consistent customer experience no matter what channel they use to reach your company. You won't be constrained by the limited options provided by single-vendor solutions or need to invent your own tool to reach customers through a particular channel.
Remember the metrics that matter
Regardless of which channel customers use or the systems used to handle omnichannel support, remember that you need to measure performance based on the metrics that matter to your clients. For example, your team should prioritize reducing response times across all channels over trying to handle as many tickets as possible. Track customer feedback on your customer support, so that you know when they aren't happy. A side benefit of omnichannel support is that you're not trying to analyze data across many separate channels. Always set key performance indicators that set high quality customer experience as the goal of your organization.
Omnichannel support yields as significant return on investment. The challenge for organizations is transforming their currently siloed support channels, consolidating data and changing software at times to create a single, customer-focused support model.