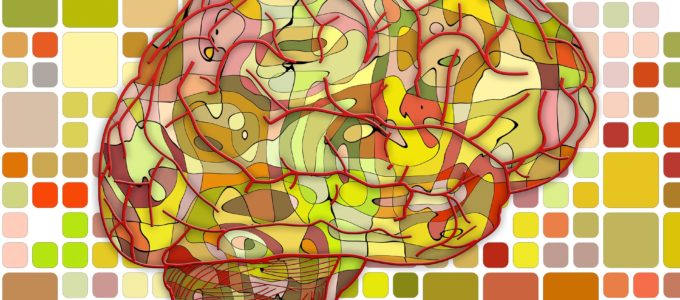 Are Computers and the Internet Helping People With Dementia in Any Way?
Dementia is referred to as a chronic disease that causes a decline in a person's cognitive and mental abilities. These changes are way more than just forgetting why you entered a room or not being able to recall a certain word in a conversation.
But instead are severe enough to impact a person's day to day life, preventing him or her from leading a normal life.
According to stats, it was estimated that by 2015 the number of people suffering from dementia will be 850,000 in the UK alone, moreover, only 44% of those people will ever receive a diagnosis.
While it may be true that dementia is on the rise, and the cure for this disease has not yet been found, different measures have been taken to overcome or prevent the symptoms of dementia by professionals in different industries.
However the technology sector takes the lead when it comes to figuring out ways to combat this disease. This is where different apps and innovations are devised to aid the care taking and other processes associated with dementia patients. Mentioned below are ways computers and internet are helping people with dementia.
1. Reducing memory problems
Since we are all well aware that decline in memory persists in most dementia patients and is one of the main syptoms when it comes to dementia. Specilists came up with different usues of computers to overcome that problem.
According to a recent study by the Mayo Clinic, using computer can actually reduce memory problems in the older population way more than knitting or socializing can. 1,929 people, above 70 were reported to be involved in the study.
At the beginning of the process, they were classified as having 'normal memory and thinking' skills. The study followed those people until they developed mild cognitive impairment or remained problem free on average. This was usually four years per person.
Mild cognitive impairment was said to be found in 193 out of 1,077 people which is 17.9% in the group who used a computer. It was also found that 263 out of 852 people, which totals up to 30.9% in the group, did not report computer use.
2. Different apps are designed to tackle different symptoms of dementia
As mentioned above, dementia consists of wide variety of symptoms, which further varies within different patients. Hence, different apps have been introduced for that very reason such as Living map of ageing population by Nesta, gives a quick guide to some of the most exciting things going on in the world of senior citizens.
This is so that dementia patients can keep in touch with their surroundings.
3. Convenient solutions to complex problems
Tablets are said to be much more intuitive to use than conventional computers, and avoid the complexity associated with a keyboard, mouse and operating system which may stop older adults from using technology.
Tablets give people with dementia the opportunity to remain connected with their family and friends and sharpen their various mental skills through games and puzzles.
Tablets can be used for a wide range of activities such as gaining access to the internet, conversing with family and friends online, using apps to paint pictures, create music using simple touch controls and much more.
4. Helping caretakers understand the disease better
Applications such as 'House of Memories' has been devised to help caregivers understand dementia better.
Although this app is mainly aimed at dementia patients, it can still be used by anyone. Designed by National Museums Liverpool, this application helps people with dementia revisit memories from the past, bringing them back to life virtually.
The exciting feature where elders can create their own memory tree can be very beneficial for dementia patients. They can save their favorite memories in different media forms such as videos and pictures, these can also be revisited any time in the future.
This helps them keep a firm grip on their memory. Furthermore, the privacy policy of this application only lets the user share their memories with specific people only if they wish to. This digital reminiscence therapy gives a new dynamic to traditional way of recalling memories.
It may encourage people with dementia to talk about their memories and stimulate conversations with their loved ones or caretakers, allowing them to understand the disease better.
There is quite a lot of evidence to bolster the benefits associated with reminiscence for older people, not just for those living with dementia but people around them as well.
Research shows that using reminiscence therapy creates a stronger bond between caretakers and their loved ones within a care home setting. Through this therapy, caregivers report a reduction in stress and improved knowledge of their loved ones along with helping them to relive family moments and events.
5. Applications to give confidence to caretakers
Another application called Alzheimer's and other Dementias Daily Companion – an extension of the book: Confidence to care is created by Home Instead Senior Care for the sole purpose of giving ease and confidence to dementia care takers.
This application includes tips and advises on how to take care of dementia patients, in relation to their behavior and other situations they would normally have to go through on day to day basis. This application also gives 24/7 care giving help via phone or email.
6. Improve cognitive skills
Another study suggests that placing a computer screen in the living room can help people with dementia keep a track of the time and date and remember appointments. This helps them delay the effects of dementia for longer.
Lumosity is another application used to help dementia patients. Used by 60 million people worldwide, this app offers a numerous variety of cognitive and scientific games to stimulate the brain.
This application is used by people with dementia to strengthen their ability to pay attention to the right information in a given setting and ignore other irrelevant things in the game as well as in their everyday life.
We are all well aware that dementia is a challenging problem, and one of the most difficult things about dementia is that patients often require care 24/7 along with frequent appointments with specialists. Technology can help meet all these needs.
A group of researchers at the University of California San Francisco Memory and Aging Center has developed something they call a "care ecosystem," which uses the Internet of Things along with machine learning, a type of artificial intelligence, as tools to provide care that's "more continuous and personalized" than what people with dementia commonly get today, said Dr. Kate Possin, one of the study directors.