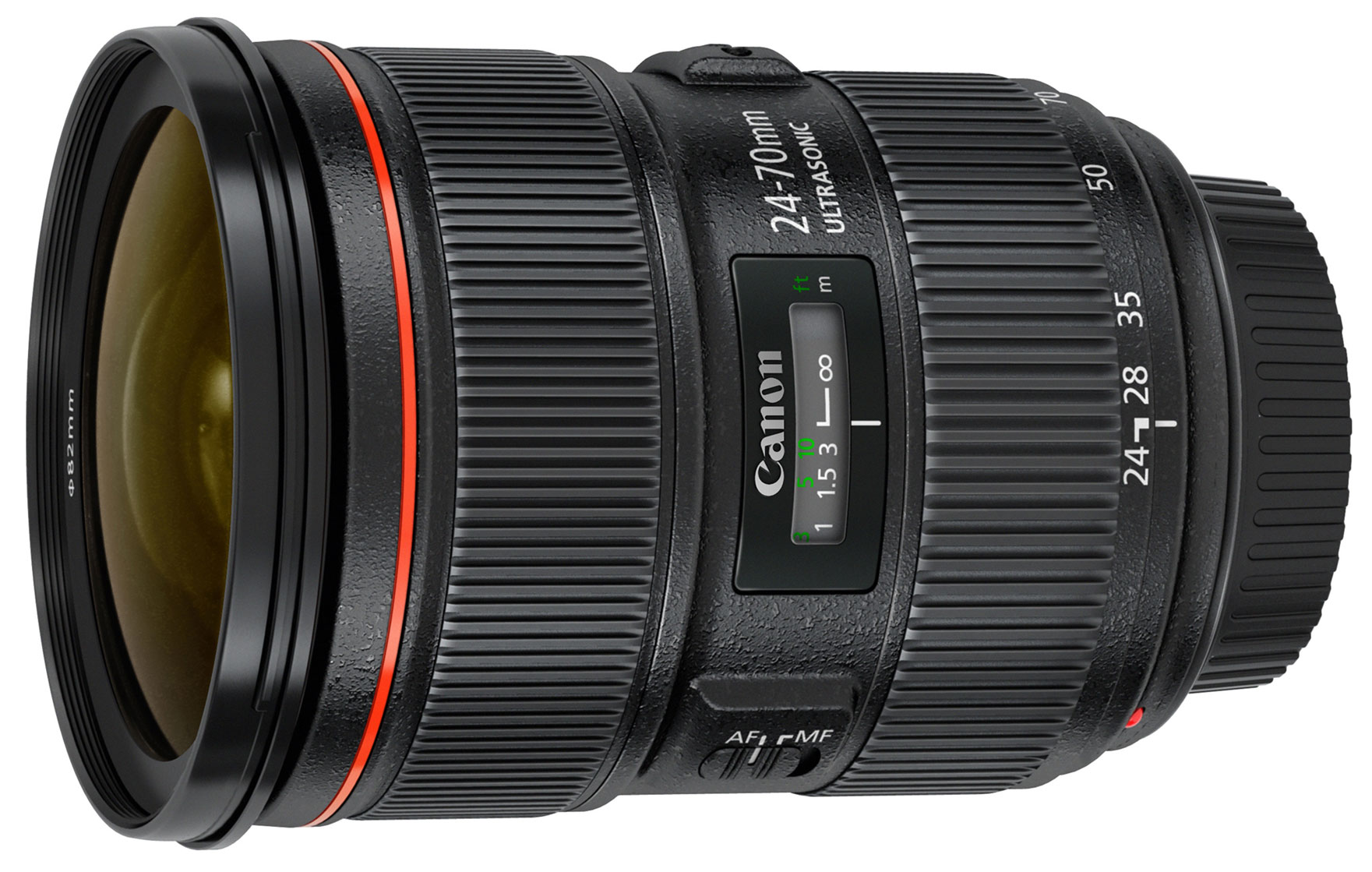 How You Can Use A Canon "L" Series Lens With Henry's Rentals
The Canon "L" series of lenses are synonymous with professional photography. Those lenses are built with the best quality materials that offer the best build and durability of any lens on the market. Of course, such quality comes at a price – a price that puts those lenses out of reach for many amateur photographers.
For Ontario, Canada residents, they may be familiar with a photography store called Henry's that sells many photography and videography products. Henry's is now providing the ability for amateur photographers to use the best lenses – in addition to other Canon lenses – without spending thousands of dollars. If you are an amateur photographer, you can now rent a lens for much less than it would be to buy one using Henry's Rentals.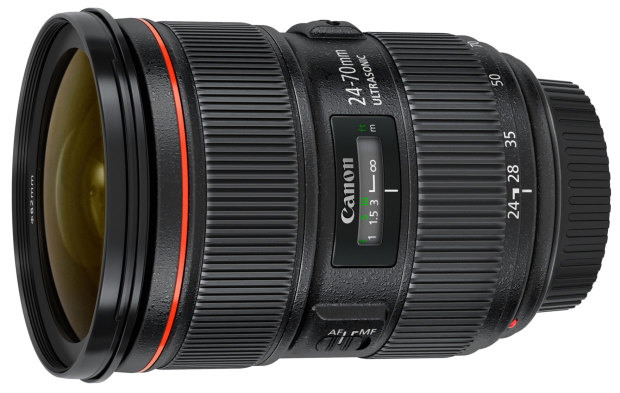 Why Rent a Lens?
The one question you may ask is why would you want to rent a lens – especially if you have a lens that works without any problems? There are a number of possible reasons, such as:
You Would Like to Test a Lens
By renting a lens you can test out a lens first before buying. It can be difficult to gauge how well a lens performs, such as sharpness, weight (is it easy to hold) without first trying the lens. By using Henry's Rentals, you can pay a small amount of money to try lenses that are thousands of dollars.
You Would Like to Take Better Photos for an Event
While the photographer is the main reason for great photos, having better gear can make a difference. Having a faster lens can make it easier to take photos in low-light without the flash, or even having a better quality lens can give better sharpness.
You Would Like to Extend Your Coverage
You may find that you don't have the lens needed to get the photo you want – such as not having a longer zoom lens for a sporting event. In this case, you can take advantage of Henry's Rentals to rent a longer lens for an event and then return it once the event is over.
What Does it Cost to Rent a Lens?
With Henry's Rentals the cost of renting a lens is determined by the length of time you would like to rent the lens, and the type of lens you are interested in renting.
The longer you rent a lens, the cheaper it will be to rent the lens per day.
For example, the Canon 50 mm f1.4 USM lens, great for taking portrait shots, retails for $460 but can be rented for only $15 a day or $22.50 over a weekend.
If you would like to go for one of the "L" series of lenses I mentioned earlier, the Canon EF24-70mm f2.8L USM lens can be rented for only $25 a day or $37.50 over the weekend. That lens retails for about $2,500 at Henry's.
In addition to lenses, you can also rent cameras and flashes so you can even test out different variations of photography equipment. You can find out more information, and the catalogue of rentals at Henry's Rentals website.
Giveaway for Ontario Residents
To celebrate Henry's Rentals launch, Henry's is providing two readers with $60 gift cards.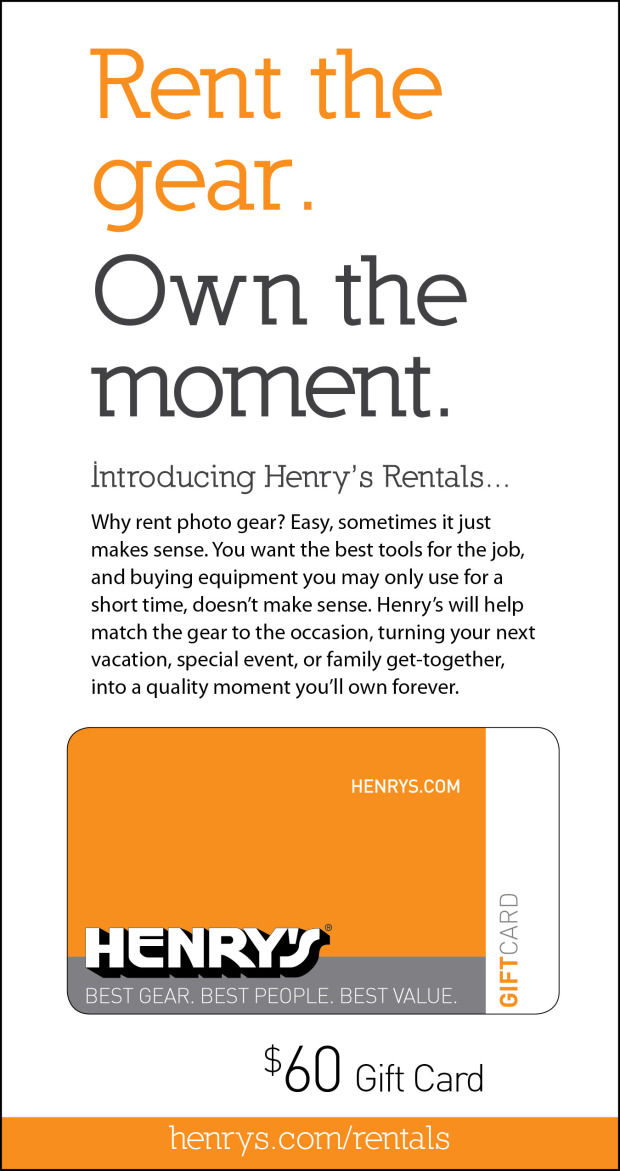 To qualify for a gift card you will need to meet the following conditions:
Be a resident of the province of Ontario, Canada.
Write a comment in this post explaining why you would rent a lens.
The giveaway will end on April 25th.
Connecting with Henry's
If you would like to connect with Henry's through social media, you can do so with the following connections: