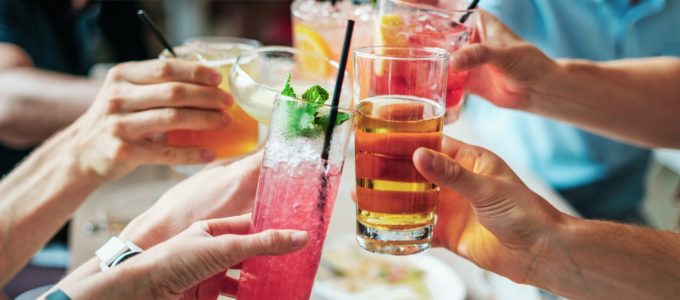 Best Apps for Hosting a House Party
Summertime means perfect party weather. Plenty of opportunities for beach parties or backyard barbeques. But what about the fun and games? If you're looking to host a house party, you may find you need some help from your smartphone.
The internet is often the solution to problems. You can find dozens of fun applications that can liven up your party. Listed below are just a lucky seven of the best party entertainment apps to check out.
Party Mixer
No matter what party you throw, you'll always need music. Part Mixer is a free app that turns your Android-enabled phone or tablet into a DJ's mix table. Create playlists using music imported from your device. Play two tracks simultaneously and even change their pitch and tempo (free on left deck, paid on the right).
Spaceteam
Competitive games are great for large gatherings, but small, intimate groups require something more collaborative. Spaceteam is a game that puts you and 3-7 friends in a race against time. Each teammate gets a random control panel with all sorts of buttons, switches and dials. Shout technobabble at each other in an effort to outrun a supernova before your spaceship falls apart! Available for Android and iOS.
Heads Up
You know that guessing game from "The Ellen DeGeneres Show?" Heads Up is that game. Draw a "card" with a name on it without looking at it. Let your friends see it and ask them questions to find out. The app allows you to shuffle the deck by tilting your smartphone. Choose from categories such as celebrities, animals, characters, and more. It costs $.99 for iOS, or free on Android.
Keep Talking and Nobody Explodes
Just like Spaceteam, Keep Talking and Nobody Explodes is a cooperative, edge-of-your-seat activity. You're trapped in a room with a bomb you can see, but your friends can't. Your friends have to give you instructions on how to disarm it. This game is formatted for Samsung Galaxy S6-7 or Daydream-compatible devices. $9.99 from Oculus, $14.99 from Steam.
Evil Apples
The Evil Apples free app is better saved for when the kids are in bed. Those familiar with "Cards Against Humanity" will love playing Evil Apples. You and three friends get together to decide who has the best dirty answer to your suggestive "Question Card." The first player to make 7 points wins.
Rifftrax
Throwing a "movie night" or a "bad movie night?" The team behind Mystery Science Theater 3000 brings the funny with the free Rifftrax app. Choose from 106 "Just the Jokes" mp3s (individually priced between $1.99-$3.99) to synch with your movie automatically. Compatible with Netflix, Amazon Video, iTunes, and other streaming media platforms.
Special Guest
There's still nothing like good old fashioned live entertainment for hire. The Special Guest app is your all-access pass to live performers local and nationwide. Use the app to book musical acts, comedians, magicians, and even circus acts! If you're a live performer who's looking for exposure, you can sign up to create a free profile and start getting bookings.