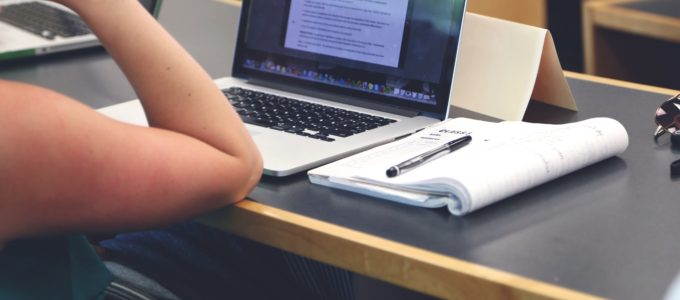 6 Best Online Resources to Pass Microsoft 70-764 Exam
Passing any IT exams and acquiring new skills in a specific IT field is dependent on a number of factors. Some of them include the preparation methods used, commitment, and how you manage your time while studying. This is why when it comes to the Microsoft certification tests, you can't afford to miss using the correct way to prepare. The exams from this vendor are technical in nature and require you to master the concepts and gain expert skills. This article covers the details of Microsoft 70-764. It also presents online resources that you can use to pass this test.
Read More on Certbolt Website Here is intended for those individuals who want to pursue the MCSA: SQL 2016 Database Administrator certification. You're required to pass two tests to earn this associate-level credential. The second one is Microsoft 70-765. New Microsoft exams have already replaced the retired tests and certifications. They are designed to prepare the professionals to take up specific IT roles. These latest exams fall into three distinct categories that include Fundamental, Associate, as well as Expert. Let's now focus on the Microsoft 70-764 test.
Microsoft 70-764: Exam details
The 70-764 certification exam consists of 40-60 questions that are in different formats, and namely, drag and drop, multiple choice, active screen, review screen, build lists, short answer, and case studies. All questions should be answered within 90-120 minutes. The available language is English. This Microsoft test costs $165. You can register for your exam via Pearson VUE.
The exam measures your proficiency in the following tasks:
Configuring data access and auditing.
Managing backup and database restore.
Running and monitoring SQL server instances.
Managing disaster recovery and high availability.
The Microsoft 70-764 exam is targeted at the database professionals who take part in installation, maintenance, as well as configuration tasks. Their other tasks also include setting up of databases, making sure these systems run efficiently, data storage, back up, and security.
Why Should You Pass Microsoft 70-764 Exam?
These are some benefits that you get by passing this Microsoft certification test:
It's the first step towards earning a globally coveted certificate.
Having a credential means better opportunities.
You become proficient in administering a SQL database infrastructure.
You become a most sought-after IT expert.
With expert skills, you'll get a job that pays you well.
It's an opportunity to enhance your database skills.
Top online resources for Microsoft 70-764 exam
Preparing for this Microsoft certification exam has become easier thanks to online study resources. Your work is to search for good materials and download them. If you want a book, practice tests,or video lessons, you can find them online and download with ease. Which are these online prep resources that you can use for your 70-764 test? Let's have a look.
1. Exam syllabus
The exam syllabus is going to inform the kind of study resources that you're going to use. You should start by knowing what you need to understand and what skill areas you need to master. You can get the syllabus and other exam details from the Microsoft Learning website.
2. Digital notebooks
Recording your thoughts as you revise for your exam is useful in helping you recall them when necessary. It's advisable that you write some notes as you read through your study guide or take courses. You can even use this method to indicate the areas that you still find difficulty in so that you can come back to them later. There are useful digital apps that you can use for this purpose. The most popular ones are Microsoft OneNote, Evernote, Simplenote and Quip. They are available for Android, Windows, iOS, web, and macOS.
3. Training courses
You can enroll for any of the following courses to help you master the skills required to pass your 70-764 exam:
Microsoft instructor-led course.
edXSecuring Data in Azure and SQL Server online course.
edX Recovering Data in Azure and SQL Server online course.
edX Managing SQL Server Operations online course.
4. Practice tests
Practice what you learn with exam dumps from Examsnap. This approach will boost your test readiness as it takes you through all you need to know to pass successfully. The past exam questions that come with answers ensure that you grasp the concepts. You can get these tests on the Examsnap website. Apart from the free downloadable questions, you can also get the exam bundle. This 3-in-1 online exam prep resource consists of questions and answers, video lectures, and the relevant study guide.
5. Study guides
You can now pass your Microsoft 70-764 exam by using study guides purposely designed to aid in your preparation. The Microsoft Press Exam Ref 70-764 study tutorial is the most reliable one.
6. Hands-On labs
Microsoft has free self-paced practical labs that you can make use of. This is a great opportunity to build your hands-on skills when you prepare to take your exam. Expert abilities are important to your overall performance when it comes to carrying out your job responsibilities. Learning with these self-paced labs goes beyond just preparing you to pass your test. The skills that you gain will help you in your technical tasks.
Expected job roles
Here are the jobs that come with passing your Microsoft 70-764 exam and earning your MCSA: SQL 2016 Database Administration credential:
SQL database administrator
SQL systems administrator
Infrastructure specialist
According to information on thePayScale site, these SQL database professionals in the USA earn up to $104,000 annually. The salaries depend on one's experience level and location.
Conclusion
These are the best online exam preparation resources that will help you gain an insight into what it takes to master database administration skills in SQL. By the time you finish your studies, you'll have expert knowledge and skills. Remember that you must take your learning seriously to excel in the Microsoft 70-764 certification test. You must commit yourself to the whole process for you to reap the benefits.