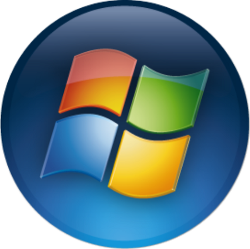 Will Windows 8 be Compatible with Mobile Devices?
The expected release of Windows 8 has made the market so jittery that Apple admitted to setting up a Web site to download a fake one. So, what's so special about this new operating system from Microsoft? The company is expected to unveil some details about Windows 8 at a Build conference scheduled between September 13 and 16, 2011 in Anaheim, Calif., which will bring together software developers from all parts of the world.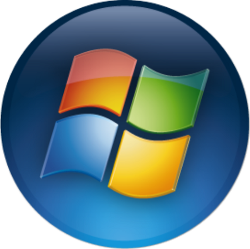 Windows 8 creates a revolution in the operating system instead of just an upgrade of Windows 7. According to Windows Experience corporate vice president, Julie Larson-Green, this release marks the next generation of the Windows platform. It is a complete reimaging of the operating system, from its chip to its interface. PCs running Windows 8 are new types of devices that range from touch-only, small screens to large screens that may either use mice and keyboards or not. The interface has been transformed to be compatible with new touch-centric hardware, making it more dynamic, fluid and fast while maintaining the power, connectivity and Flexibility of Windows.
Windows 8 allows for a full touch-optimized browsing that uses the hardware-accelerated power of Internet Explorer 10. At the same time, the new interface still works well a keyboard and mouse. Consumers can use any devices they prefer with the peripherals they like.
The Start screen is tile-based and brings a scalable and customizable view of the apps installed. Multitasking is even easier with the ability to resize and snap apps to the screen's side.
These changes are important to maintain the relevance of the operating system in the changing market where an increasing number of consumers use smart phones and touch tablets for both work and leisure purposes. According to Gartner research, Smartphone sales are expected to grow by 56% while that of touch tablets is expected to soar almost 4 times in 2011. More consumers are switching to touch-sensitive mobile devices connected to the Internet.
Windows Mobile lags behind in the Smartphone's race with more people going for iPads and iPhones from Apple as well as Android smart phones from Google.
According to the principal analyst and Pund-It research firm, Charles King, the stakes are high for Microsoft, which needs to "play outside its comfort zone." While Windows still plays a pivotal role in the company's success, its revenue dipped 2% in the 2011 fiscal year, with its operating profit falling by 6%.
Steven Sinofsky, Windows division president, said the new operating system will run on both traditional PCs and laptops using AMD and Intel processing chips. In addition, it will operate on ARM chips, which are used in the current smart phones and touch tablets. These chips require relatively less power, which is necessary for Microsoft touch tablets to have long battery life.
At the same time, Microsoft touch tablets must have the computing power to handle Windows business applications in current use. Some consumers keep away from the iPad because of its incompatibility with PC applications. This gives Microsoft an opportunity to cut a niche for itself in the growing tablet PC market.