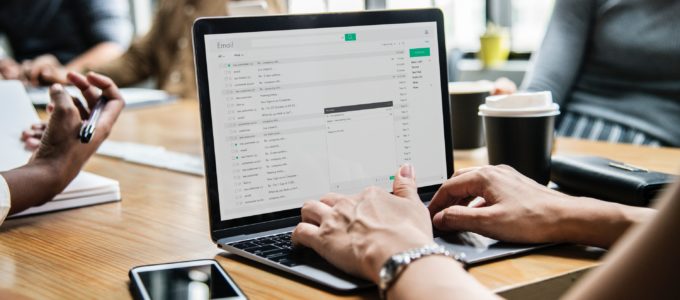 Why Businesses Use Email Template Creators in 2019
When it comes to your email marketing template, the quality of your email template creator can make or break your customer relationship. 66% of users believe that they would read something that's well-designed than plain. And 80% of them will delete the message if it looks weird in their mobile device.
However, a good email campaign can increase subscriber engagement, giving you higher sales and click-through rates. But making compelling email content can be difficult enough. Add in the difficulty of designing the email when you have limited time and resources, and you'll have a tough project on your hands.
Here are some benefits when using email templates in your campaign.
Saves time
How do email template creators save time? Templates can process repetitive questions in less time than it takes to do so manually. You could make a website within 5 minutes with a template, making it more time efficient for your business.
Whether you're working alone or with a team, you should have a few email templates in your inbox to refer to when sending out mass emails to your audience.
Sales efficiency
How can email templates improve the sales process? They give you the ability to respond to questions – ones you would have put off because of its simplicity or because the email was hard to decipher.
To improve customer trust, you have to respond to them quickly. And it offers deals to continue to move forward, all with one click of a button.
Shares template across your team
You will want to create individualized templates, perhaps one that's personalized to your experience or location to get your customer's attention. But you can make an email template for your team to use for multiple marketing projects.
Team gatherings let you learn more about what templates are needed to gain the most subscriber engagement. For large teams, shared email templates help your marketing team control messages, such as a new product launch.
Consistency
Staying consistent in your branding doesn't just make an improved experience for your customers; it gives them an incentive for staying around longer. About 63% of consumers state that they engage with branded content, and most of them wouldn't give their brand a second chance.
Email templates give you ways to build your brand in the template itself – the logo, colors, and aesthetic design lives within the template. The result is a consistent brand experience that your regular subscribers will want to use again and again.
Personalized experience
94% of businesses say that personalized emails are their key to success. How can a reused email template be personal? Simple. With the template already designed, all you have to do is add your content, and this will make it more personal and relatable to your audience.
You can use personalization features such as mentioning your subscriber's name. Or you can go further with weather, action, and location-based personalization. With the right email content that engages your subscribers, you'll have a bulletproof email campaign.
Conclusion
Now that you have some email template creators, you now have to define the goal of your email campaign. Are you trying to increase engagement? Let your goal define the email content you'll deliver to your audience.
No matter what template you use, you will decrease the email production time. Try to find out to see what it does for you!