What is DisplayPort?
When someone talks about digital display connections, most would mention HDMI or DVI, but rarely do you hear someone mention DisplayPort. The reason for this is that unlike DVI and HDMI, DisplayPort is a fairly new technology, but one that will begin to see increasing use in the coming years.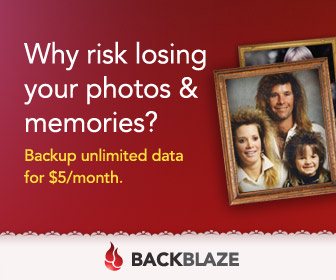 While DisplayPort won't replace HDMI in consumer electronics – it may coexist – it is positioned to replace the current display connections in the PC market. There are several reasons why this will happen within the next few years, which I'll talk about below.
DisplayPort – The New Display Interface Standard
With the increase in the number of high-definition, digital computers monitors being sold, which every computer sold today seems to include, it comes as no surprise that a new standard of connection is beginning to be established.
For several years, HDMI and DVI were the main digital interface standards that monitor manufacturers and graphics cards manufacturers supported. Other hardware and software companies followed suit and began to support those two technologies as well.
There are problems, however, with both of those standards. First, with HDMI logic is required at both the source and display ends. This logic must usually be licensed from Silicon Image.
With DVI, the Digital Display Working Group (DDWG) that created DVI has disbanded, so the DVI standard is frozen in time. Unfortunately, with the speed that technology changes, having a frozen standard isn't a good thing.
With the shortcomings of both HDMI and DVI, another standard was needed, which is where DisplayPort comes into the picture.
In 2003, Dell originated a new digital display interface, and then turned it over to VESA in August 2005. By May 2006, VESA published it as an open industry standard. DisplayPort has been designed to replace HDMI, DVI and even VGA in the computer world, and coexist alongside HDMI in the consumer electronics arena.
Technical Details of DisplayPort
HDMI and DVI uses Transition Minimized Differential Signaling (TMDS), which was developed by Silicon Image. Unfortunately, this technology requires logic that may need to be licensed from Silicon Image.
DisplayPort uses a packet-type interface, much like a network, that can easily be implemented in chipsets. The advantage of this is that there is no extra cost of logic that is needed. Thing of DisplayPort as being a high-speed network connection for video. The network-like design allows for a single connection to send multiple video streams. This means that a single DisplayPort port can connect to multiple displays.
To account for the high-speed, DisplayPort uses a serial interface with up to four main data lanes that can carry multiplexed video and audio data. Each data lane supports a raw data rate of 1.62Gbps, 2.7Gbps, or 5.4Gbps (DisplayPort 1.2 or later). If all four lanes were in use, you would be looking at a raw bandwidth of 6.48Gbps, 10.8Gbps, or 21.6Gbps.
Up to 8 channels of 16- or 24-bit at 48KHz, 96KHz, or 192Khz of audio is supported. The audio portion is optional, but has an uncompressed bandwidth of 6.144Mbps.
There is also interoperability with both DVI and HDMI using simple, and inexpensive adapters.
Who is Supporting DisplayPort?
Of course a technology standard won't survive if there aren't supporters among many of the large technology companies. As of right now, many of the popular technology companies support DisplayPort.
Both NVIDIA and AMD/ATI produce graphics cards chips that support DisplayPort. Major manufacturers, such as Dell, HP/Compaq, Lenovo, have introduced products that now offer DisplayPort.
Starting in October 2008, Apple began introducing it's products with DisplayPort support. At the time of the release, it offered the mini DisplayPort option, which was proprietary at the time. With the newer DisplayPort standards, the mini DisplayPort connector has become standard.
With the introduction of the DisplayPort, people are probably wondering why another digital video interface standard has been introduced. The with technical (DVI) and the licensing (HDMI) limitations of the current standards, it became apparent that a new standard to overcome those limitations was needed.
The technological advancement of the DisplayPort, and the fact that it is a royalty-free standard makes it a welcome standard, and one that will probably see a rapid adoption in the PC market over the next few years.