Ways VoIP Can Troubleshoot Lead Generation Issues
Dealing with "VoIP" is like assembling a jigsaw puzzle that can scare the living daylights out of businessmen leading them to land up in a state of confusion. Smooth integration of VOIP technology with business processes is not that easy and often gripped with troubles pertaining to gaining quality VOIP leads.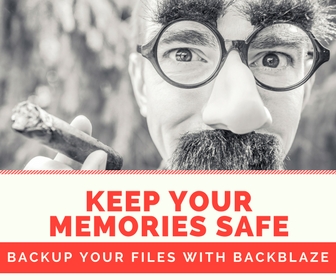 Understanding this complex piece of technology is one of the hardest parts for businesses. However, constant online evolution has created immense possibilities to gain knowledge on how VOIP deployment can be simplified and multiple channels to access huge pool of business clients, customers.
Well, the main effort lies at filtering VOIP leads that are worth considering i.e. the potential business clients, customers – and the ones which may likely lead to dead ends.
Identifying Potential Customers and Pain Points
Initiating a call with questions that boasts about your company's products and services may drop-down the chances of gaining a quality lead. Instead, sales representatives must ask prospects questions that helps to judge whether lead would make a good fit and the one which is worth considering.
Live chat solutions can escalate the sales number tremendously and decreases the contact center costs by reducing average interaction expenses. Sales representative capabilities increases as they can simultaneously handle multiple chats.
Integrating live chat feature in website helps to gain a competitive edge over other websites and provides an easy way to connect with customers which in turn leads to double-glazing sales number.
An important finding by E-Marketer strongly supports this fact which says that almost two in 10 live chat respondents did more than 75% of their holiday shopping online as compared with 14% of those who did not chat.
There are loads of options available when it comes to live chat software, so, we must pick the program that provides best interface and allows to easily integrate it into your website. Live chat solutions such as bold chat, Kayako helps businesses to improve conversions and enhance customer experience.
And if you are looking specifically to manage emails, tickets, live chats and offer remote support then Kayako is the ultimate solution to it.
Mobile Solutions For Sales Team
Use of mobile devices, mobile apps is no longer confined to big brand business space. Businesses of all types have started to administer mobility solutions to ensure smooth functioning of its operations.
Mobility has brought significant changes in the way out-of-office personnel or sales representatives handle customers and connects with in-house employees. Implementing mobile solutions is one-stop solution to streamline communication process that usually rotates around juggling with disconnected tools, devices and applications.
Joining the mobile app bandwagon offers businesses a robust platform with not just faster issue resolution capabilities. Studies show that 76% of businesses who make use of mobile devices reported enhanced employee responsiveness and speedy decision-making process.
Continuously evolving mobile technologies have simplified much of the business tasks significantly. Talking specifically about retail sector, Mobile POS apps is one such revolution that facilitates better customer service solutions.
The POS platform easily integrates with sales tracking software, existing inventory, that allows employees to access to up-to-date information on prices, delivery status and prices. One of the best all-in-one POS system, Vend comes with amazing feature to run your business smoothly and lift up the sales number in less time.
The phone system can integrate with your customer database and automatically show where all the caller's orders are, in real time, giving your both your employees and callers access to real-time information.
Integrating business phone systems and even any mobile device with CRM adds up another layer of simplified communication channel. It helps to get 360 degree view of customers and as potential customer calls up, employees have entire information on screen regarding which company they are associated with, city and timezone of their location.
Integration with customer database automatically tracks the caller's entire information, in real-time that allows to customize marketing efforts instantly.
Automating the Call Process
Automating the outbound calling processes and monitoring the status of salespeople becomes easy with amazing capabilities of predictive dialer. Predictive dialer not only offers manual dialing option but also, several other modes for auto-dialing are available that increases call rate to 25 calls per hour with autodialing.
It is an all-in-one solution for contact centers that offers efficient lead management and improves call connectivity ratio.
Dial multiple lines and supply callers only the calls that can be answered by live person. This makes cold calling a lot more easier and empowers agents to speed up response times.
Predictive dialing is extremely beneficial for designing robust and comprehensive marketing campaigns which ensures it sure shot success.
Optimize campaign performance, get sleek call scripting, real-time monitoring, call recording, seamless CRM integration and all that you need to create double-glazing sales number.
An efficient outbound call center can be set up with predictive dialer and makes it easier to engage customers in a smarter way to turn it into a profit making center.
Final Takeaway
It's not just the right questions or boasting about your company can help you make a sale but, beyond this a controlled way to handle sales call flow can make a big difference to improvement in sales number.
With proper technologies in place, businesses can streamline the lead qualification process and filter the sales-ready VoIP leads efficiently without letting sales people struggle much and weed out the less serious prospects.
Author Bio:
Kirti is a Digital Marketer and content writer who contributes to The Real PBX. She is tech-savvy, gadget-freak and has the strong passion for writing about the big technological innovations, cloud computing, business communications and VoIP technology which will shape the future.
Twitter: https://twitter.com/Kirti_Khanna20
Facebook: https://www.facebook.com/kirti.khanna.96
Linkedin: https://in.linkedin.com/in/kirti-khanna-38a11ab9
Google Plus: https://plus.google.com/u/0/108862930139228530678/