Gone are the days when you used Facebook to share your personal experiences, post about events or tag friends. Gone are the days when Facebook led the social media world.
Now, here are the days for Instagram to be a leader and dominator where it has become the go-to platform for sharing photos, videos and building an attractive social media presence.
Be it celebrities, companies and influencers, everyone is on Instagram to attract users and build a fan base via the use of the internet. Audio-visual content is the best way to impact and leave a mark in the minds of viewers.
However, even though Instagram is an attractive and user-friendly platform, it has certain restrictions, specifically in the video posting dept. For any user, uploading 4K videos becomes complicated with the restriction of up to 1080p quality video uploads on Instagram.
Now considering how most brands, marketers and influencers use GoPro or 4K capable phones while spending ample time to shoot quality videos, having Instagram compromise on the same video quality for viewers or lag during upload is a painful sight to watch.
To understand why 4K videos are a cause of unnecessary trouble while being connected to Instagram, which is the trendiest of the lot right now, we must first go through the video upload requirements of Instagram:
Video must be in a compatible format – MP4.
The video length is to a minimum of one minute and a maximum of 15/60 mins depending on a mobile/web upload.
There is minimum frame rate requirement as well on Instagram of 30FPS which has to be met.
Depending on the length of the video, there are size constraints and Instagram might compress your video if required.
An individual's time constraint in running and uploading the video on the platform, especially if there is any incompatibility or other prior commitments.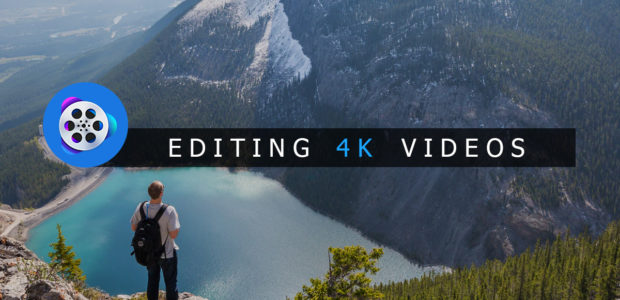 Now, considering that your 4K video may or may not meet these stringent standards set by Instagram, especially the size and format limits, you need an editor you help you out. As an artist, blogger or influencer, you've spent ample time in documenting your experiences and messages for the people to see and with tools like VideoProc you can save yourself from compromising on more time in editing. Remember, you enjoy shooting videos and sharing it with the world, editing is an additional tag along that comes with the job.
However, using a 4K video editing software can be a quick and easy solution to edit the minutes that reflect your hardwork.
As a third-party editor platform, you can easily meet the demands of Instagram to upload your 4K videos in terms of a GoPro video that can be trimmed, cut, crop, rotate or formatted. Many a times, you might have shot a lengthy video which has to be rearranged in order and cut into multiple clips to be posted on Instagram.
VideoProc can easily do so without compressing or reducing the quality of the entire GoPro, DJI or 4K video. It has a 47x times faster speed than other available options, understands what modern trends requires and values individual resources. With VideoProc, it is always a win-win situation for everyone.
Check out this video to discern a visual:
How to edit videos via VideoProc before finally uploading them on Instagram?
1. The Beginning
The primary step here is simple and easy. Once you have installed and accessed VideoProc (free download and software purchase available), you need to go to the 'video' option. Here, you simply need to upload the original 4K video that requires editing work.
2. Time to Edit
VideoProc provides a full GPU acceleration so that not only do videos get uploaded quickly but also edited without compromising the 4K resolution. For travel videos, VideoProc editing can also remove shakiness of the content along with all the features it provides. This can be done once the video is uploaded on the tool and there are various editing choices available to each user.
3. Format it through
Once editing is finished, the prime purpose remains for looking to edit a 4k clip, format. Instagram has format constraint of an MP4 file and before saving a video from VideoProc, simply go to the 'Format' button and choose MP4. This way, the video gets saved on your computer as an MP4 file, ready to upload. Moreover, you can also convert MKV files, 3D to 2D videos etc. if needed, depending on your followers and their tastes on Instagram.
4. The Conclusion
Once everything is decided and set in the VideoProc software, choose a destination to save your file. It is done via the 'Browse' button on the interface. Once selected, the 'Run' button has to be selected to act as a final tick on the editing choices. After this, VideoProc edits and saves the video accordingly. This last step is the most crucial as without selecting 'Run', all saved and selected editing settings would get removed and the video would have remained as it is.
As millennials are taking over the world, personalization creates value and audiences want real emotions, GoPro videos or 4K videos work best. They are high quality, realistic and detailed for everyone, Yet, without appropriate measures, sharing any audio-visual content on Instagram is challenging more so than any other social media problems.
On one hand, it is necessary to maintain the sanctity of the platform and its goals but on the other hand, it causes hindrances for the main accounts, the known artists and stars.
So, it is time one gets comfortable with VideoProc, since it is the easiest way out. Comfortable with editing would not save time but also costs. After procuring costs of an already expensive phone or GoPro, it does not make any sense to further make a whole in your pocket. Edit, Post and enjoy!