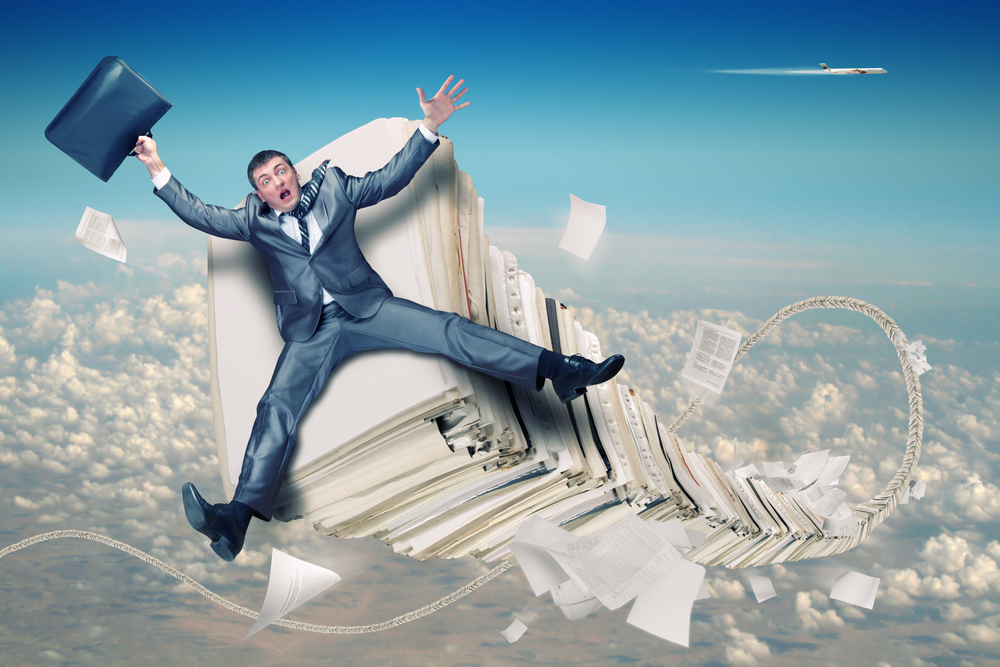 Threat Intelligence: Your Answer for Security Log Overload
Your network security solution was supposed to help you solve your cybersecurity problems. Instead, it's generating more logs and alerts than your team can possibly review.
If you're a small company with a small IT team, security log overload won't help you defend your network. You need a tool that can find the most important information within those piles of data.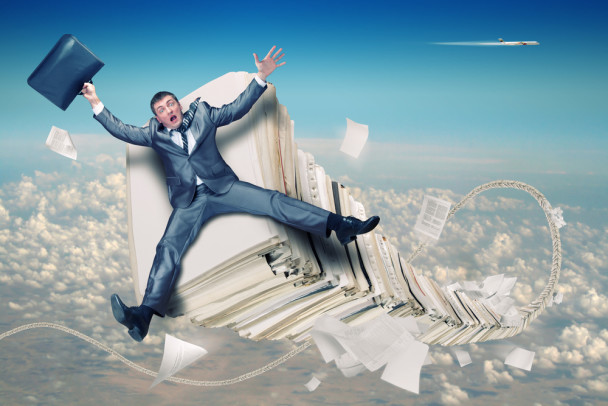 Too Much Data
The world's stockpile of data is multiplying at an astonishing rate. In June 2014, enterprises had stored about 3.2 zettabytes of data. By 2020, Rob Bearden, CEO of Hortonworks, predicts that the business data stockpile will grow to 40 zettabytes. To reach that level, Bearden predicts that data gathering will increase by 50 times, year over year.
Although this data represents an enormous growth opportunity, it's also overwhelming. Most companies, according to Forrester, analyze a mere 12 percent of the data they gather.
Security data is multiplying at similar rates. Small companies can't keep up with all the logs they have, and they can't investigate every security alert. To manage all of this data, which comes from not only the Web but also employee mobile devices, companies need network security software from places like Trend Micro that does more than just create more logs.
They need tools that can analyze incoming data and uncover patterns that show attacks in progress. Today's best network security solutions come with threat intelligence capabilities.
How Threat Intelligence Works
Threat intelligence analyzes information related to your organization and matches it with global information about network security threats. It goes beyond antivirus to detect not only known threats but also potential advanced persistent threats (APT) and zero-day attacks.
Basic antivirus software can scan and deter threats that security experts have detected and recorded, and it's an important part of any network security strategy. Unfortunately, today's security threats propagate more rapidly than security experts can find them.
Threat intelligence looks at certain behaviors on your network and picks up potential threats before they're identified. For example, threat intelligence can pick up an unusual data transfer off of your network, even if an attacker uses a type of malware hasn't been detected yet.
Threat intelligence also links vulnerabilities in your security posture to emerging threats. For instance, if new malware develops that's designed to steal data like the data your company keeps, or if new malware attacks a system that you haven't patched or updated on your network, threat intelligence lets you know that certain records or certain systems need added protection.
Most small companies can't afford to hire a Chief Information Security Officer (CISO) to spearhead security efforts. Medium-sized companies that have CIOs need the CIO to focus on other things, like improving company information systems and using results to find revenue opportunities.
Threat intelligence tools let your staff concentrate their time on preventing and responding to attacks. It also lets you know, as a business owner who isn't necessarily an IT or security expert, which cybersecurity items to prioritize within both your daily operations and your budget.
Protecting Your Endpoints
Today's employees work differently from the way they did a decade ago. They login to company networks using their home computers, or they access company networks during client meetings by using their tablets.
It's not enough to protect the computers in your office. You also have to figure out ways to detect threats on remote devices and incoming email traffic. Threat intelligence can detect potential incoming problems from all endpoints that access your network.
Mobile devices, particularly Android devices, have become increasingly attractive to attackers. In 2014, Android malware volume increased by 75 percent over 2013 levels. Threat intelligence can analyze incoming data from employee phones and tablets to prevent malware from finding a home on your network. It can also scan emails for dangerous links, and it can alert employees to emails that might come from a malicious sender.
Making Sense of Your Security Data
When it comes to network security, complacency is your No. 1 enemy. By implementing a network security that employs threat intelligence, and using smart precautions like secure passwords, role-based access, and encryption of sensitive emails and data, your small business can mount a strong defense against cyber attacks without succumbing to security log overload.