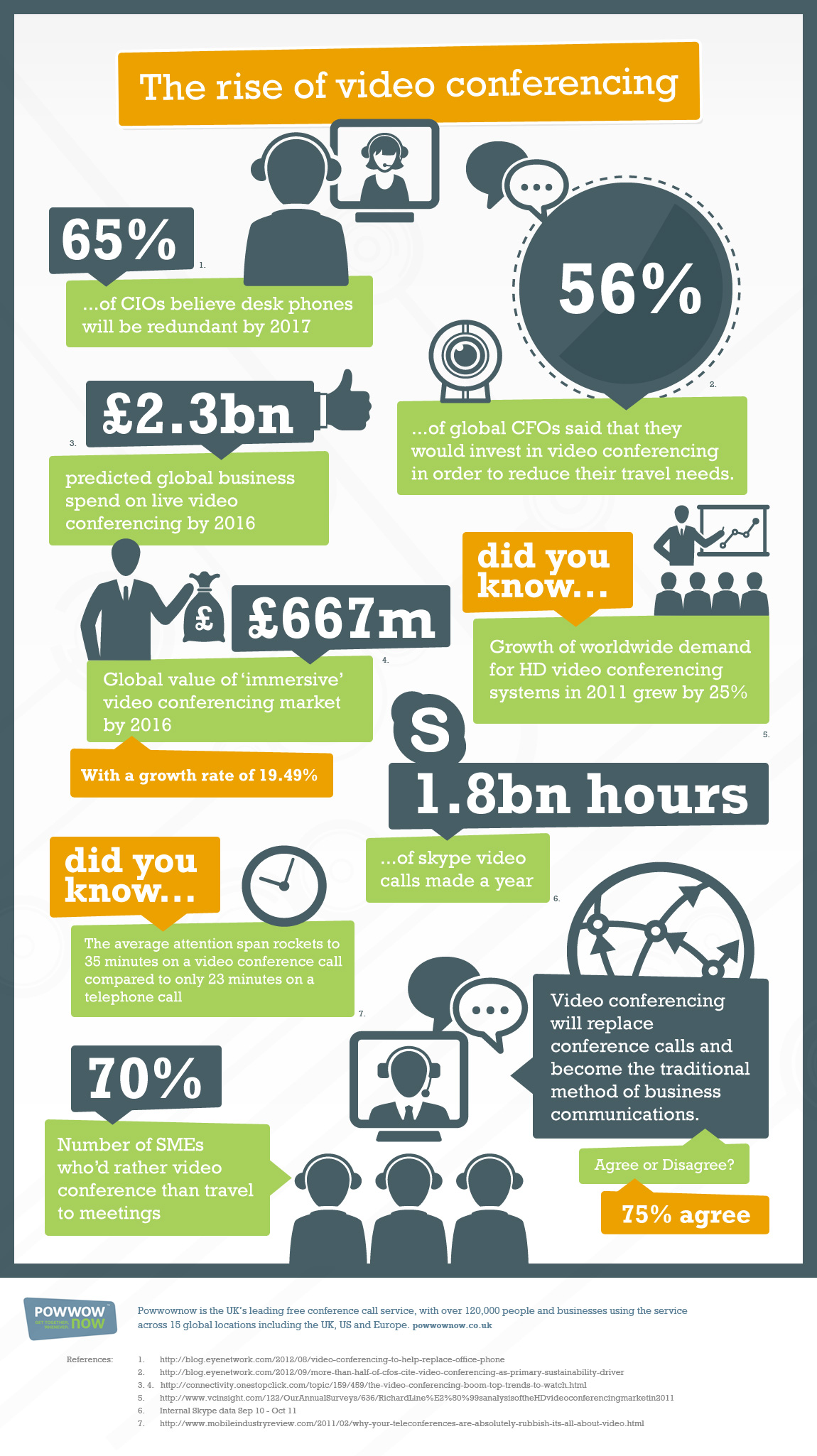 The Rise of Video Conferencing [Infographic]
As technology becomes ever-more sophisticated, it can help us to change the way we do business, streamlining processes helping us to save time and money. A technological advancement that is being used by more and more companies is video conferencing.
A recent survey by Powwownow discovered that how video conferencing is affecting the way more and more businesses have meetings and communicate with each other.
Cost-effective
So many businesses are looking for ways to save time and cut costs. Lower budgets mean that companies need to be resourceful with what they have. A trip out of the office for staff to go to meetings can be costly between the train and taxi fares and daily expenses. The survey found that 70% of SMEs would rather participate in a video conference than travel to a business meeting.
Replacing the Telephone
At one time holding a teleconference was considered a cost-effective way to communicate business to business without travelling.
However, the survey revealed that the average attention span on a telephone call or conference was only 23 minutes, while the average attention span for video conferences was 35 minutes. It is expected that video conferencing will replace traditional means of business communication.
A Time for Change
As more businesses are adopting video conferencing as means of communicating and holding meetings without incurring travel expenditure, more and more companies believe that it will soon replace conference calls completely. 65% of CIOs believe that desk phones will become redundant over the next few years.
This infographic explores the results of the survey showing that more companies are considering video conferencing as a more cost-effective way to communicate as well as working remotely without incurring travel costs or relying on older technology such as teleconferencing equipment.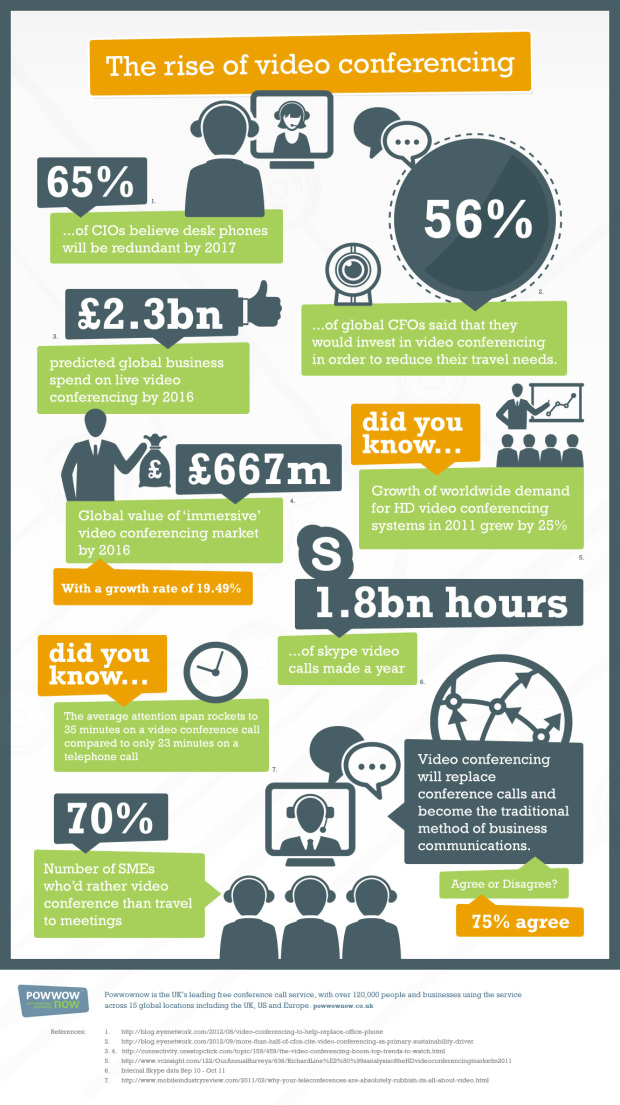 Source: The Rise of Video Conferencing