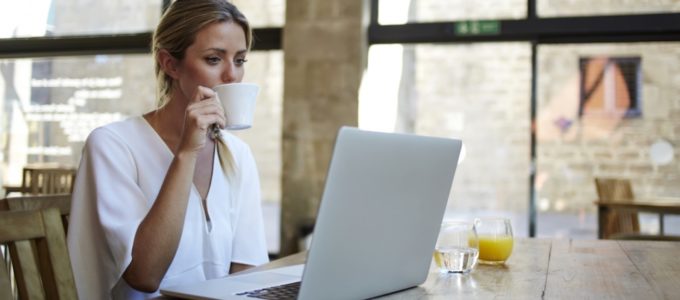 The Growing Trend of Flexible Working and How to Support It
The office space landscape is such that free-thinking entrepreneurs can find themselves benefiting from a serviced office and workspace industry that offer shoe-string budgets a great alternative to a conventional office.
Gone are the days when professionals and businesses fork over thousands of dollars in Melbourne, Sydney, and other major cities for office space. In fact, many of today's workspace solutions have eliminated large initial start-up costs to fund comfortable office space, in some cases office space sitting in the country's premier business districts.
In fact, businesses, large and small, are discarding traditional office space for cheaper, more convenient formats. Serviced offices all over the country are finding it more cost-effective to provide businesses flexibility to work anywhere – hot desk, dedicated desk and offices available in most parts of the country, especially in the urban landscape. While this trend of providing flexible office space to business has been a revolution in the making for years, today's businesses are finding newer contemporary workspace plans are not only budget-friendly but allow for more flexibility than in past times.
Continue reading to learn more about how flexible working is being supported in today's office space landscape.
The multitude of options
Within the serviced office industry itself, businesses have had the long-standing executive suite that provides businesses with fully-furnished and staffed supported office space without the ridiculous price tag.
However, the co-working space and virtual office are some of the newer workspace styles that not only have drastically reduced the cost of overhead for many businesses, but they have also provided businesses versatility in being able to use space for different functions and the flexibility of not tying businesses to protracted contracts.
At the end of the day, this trend in flexible working options has given businesses a number of options that do not commit them to unrealistic contracts or protracted agreements.
The flexibility and support of the virtual office
The virtual office, for example, provides smaller outfits with the change to lease space on an as-needed basis by providing them with a quality internet connection and some of the basic necessities that are required of the standard office.
In this increasingly paperless office, businesses are simply cutting costs because the opportunity to set up an online infrastructure for remote-working platforms reduces the reliance on printers and ink cartridges. Businesses operating through a virtual office get the benefit of support that allows professionals to work from any place in the world without being away from their office.
The flexibility and support of the co-working space
The co-working space, of the many options, has provided businesses with a platform for not only getting the work of business done but also for providing businesses with the chance to connect with other professionals.
However, the coworking phenomenon has also become a monster in the office space landscape in recent years because accelerator and incubator programs have been a great part of shaping and supporting the business landscape.
Conglomerates have found that much of the activity-based work that is so central to the co-working space can be adapted for the corporate model. Whether it is the community that provides the backbone of support for professionals or just being able to work an environment filled with resources, co-working has definitely left an indelible mark on the business community.
Flexible Support In An Ever-changing Landscape
Of course, technology has been at the core of shaping and supporting industry, and in office space, this is no different. However, technology has created platforms that have closed the gap for both domestic and international business.
Through convenient, accessible resources, many businesses are finding that starting a venture can be done very inexpensively and that the new office space platform provides them with a versatility unseen or heard of before.