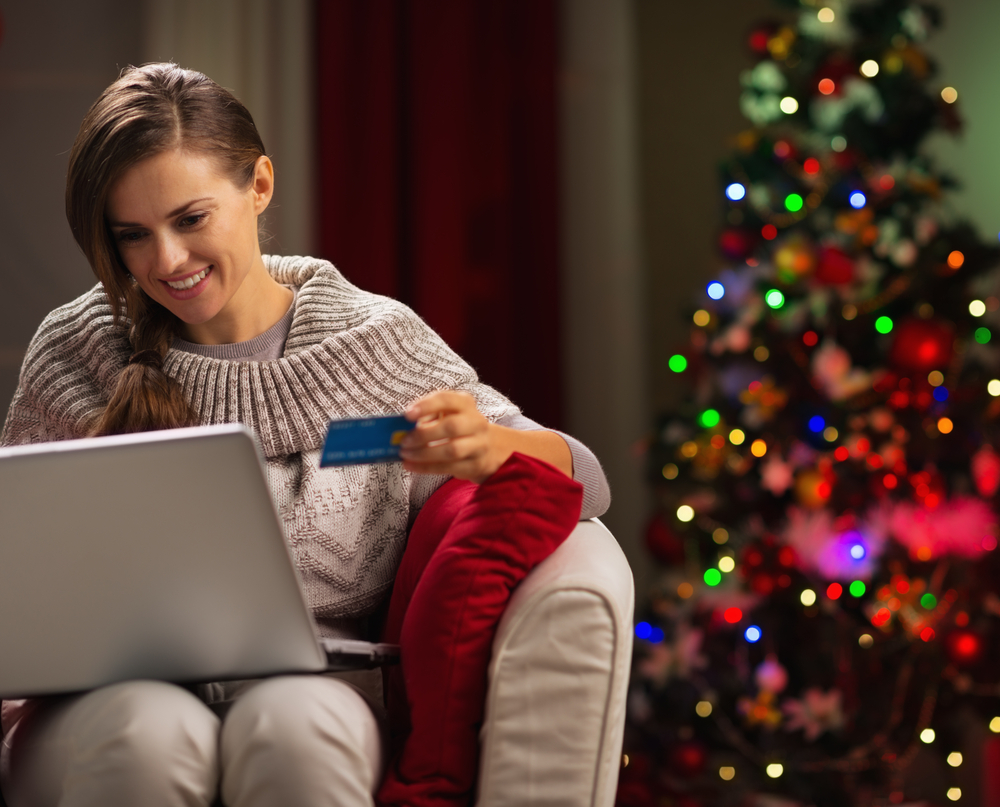 Shopping Online This Holiday Season? Stay Safe with These Tips
The holiday season is upon us, and for many people, that means one thing: Shopping. More people than ever before are expected to skip the malls this holiday season and shop online, using both computers and mobile devices, enjoying the convenience, selection, and competitive prices that online merchants offer.
Unfortunately, the increase in online shoppers also brings an increase in cybercriminals, who are more than eager to get their piece of the holiday shopping pie. Because there is such an increased risk for identity theft and other crime, it's important for anyone who plans to shop online to take certain security precautions.
1. Update Internet Security Protections
Keeping your computer and your Internet security tools as up-to-date as possible is the best way to protect yourself against hackers and thieves. If it's been a while since you updated your operating system, take the time to do it now; hackers often exploit vulnerabilities in operating systems to spread malware, and keeping the software up-to-date is the most effective way to avoid those exploits. Make sure that your antivirus software is up-to-date as well (and set to automatically update on an ongoing basis) and protects your social media and email accounts from phishing attacks.
2. Use Credit Cards, Not Debit
Debit cards are convenient, but they are also dangerous when shopping online. If your information is exposed, a thief can wipe out your account in a matter of minutes, and getting your money back isn't always fast – or even a given. It can often take banks up to 90 days to investigate and reverse charges on a debit card, which leaves you out of cash in the meantime. Credit cards, on the other hand, limit your liability on fraudulent purchases to $50, and often, you don't even have to pay that.
Even when you use a credit card, keep track of your accounts and check them regularly. Criminals often "test" cards by making a series of small transactions, usually under $20 each, before using the card for a larger purchase. Report any suspicious transaction, no matter the amount, to keep your accounts safe.
3. Use Only Official Shopping Apps When Going Mobile
Shopping via mobile device is expected to increase significantly this year — as much as a quarter of all online sales are predicted to come via mobile — meaning that hackers are going to be looking for ways to access mobile transactions and steal information. When using your smartphone or tablet to shop, stick to official shopping apps for your favorite stores; you can tell if the apps are legitimate by checking out the developer information and only downloading apps from the official app store for your device. Don't download apps that arrive in unsolicited emails or text messages — chances are they are spoofed, and will lead to the theft of your financial data.
4. Follow Password Protocols
A strong password is one of the best ways you can keep your data safe, so take care to follow the protocols for maintaining strong passwords. Never use your banking or credit card passwords anywhere else, and use two-factor authentication whenever possible.
5. Use Secure Networks
Free Wi-Fi can help you avoid using up your data, but most free networks aren't secure — meaning that anything that you share can be intercepted and seen by hackers.
One common scheme is for criminals to set up Wi-Fi networks with names that resemble the legitimate restaurant, shopping mall, or airport network, tricking unsuspecting users into connecting. They then spy on the network to gather any information they can, including passwords, credit card information, and emails.
If you will be doing anything that requires sending sensitive information, avoid using the free Wi-Fi and connect via secure network instead.
6. Avoid Popups and Unsolicited Emails
Finally, while you shop for holiday gifts, be on the lookout for unsolicited offers that appear too good to be true. Criminals inject websites with code to create popup advertisements that appear legitimate, but are designed to trick customers into sharing their credit card numbers. Unsolicited text messages and emails offering special deals — or prompting you to log in to your accounts — should also be ignored and deleted. Again, only shop via official websites and apps, and only when the site is secure.
Online shopping undoubtedly makes the holiday season easier, but it can also be dangerous to your identity and your finances. By making smart choices and making security a priority, you can keep the holiday season a happy one — and not one marred by the stress of identity theft.