Questions to Ask Before You Choose a Digital Signature Vendor
Thanks to the digitization of workplaces, a great deal of paperwork is now replaced by electronic documents. When it comes to sensitive documents like contracts, non-disclosure agreements and others that need signatures though, executives still have to run from pillar to post, making sure all documents are duly signed by all members involved.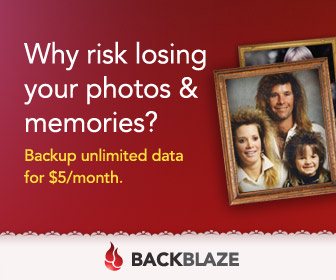 You know that digital signature can solve this problem and you've heard that they are safe and authentic. However, you still have your doubts, and rightly so.
You must absolutely ask all the necessary questions and be a hundred percent sure that the digital signature vendor you are planning to engage is absolutely the right choice.
Digital signatures are undoubtedly a secure and legally protected service that can save you the trouble of printing, faxing, mailing and scanning papers just for procuring a signature.
However, it is so only when you have a reliable and authorized service provider. Unfortunately, e-signature providers have cropped up in large numbers and not all of them have a high standard.
Here are the factors you should consider before choosing your digital signature service provider:
1. Is The E-Signature Legally Protected?
While e-signatures are ESIGN and UETA compliant and very much legally accepted in all high-value transactions, they require process evidence and an embedded audit-trail if they ever need to be presented in court.
The process evidence is a sequential record of all the steps a customer took during the e-signature process. Additionally, look for a detailed and consistent audit trail.
Look for a vendor who diligently records every event and provides a legally acceptable proof.
2. Are The E-Signature And The Documents Secured?
Ask your vendor if they will protect your documents and e-signatures using appropriate digital signature technology. Ideally, they should create a digital fingerprint that can be used for verification purposes in the future.
Some vendors don't have enough authenticity to create a tamper-proof solution for all e-signatures. You need to avoid such providers and make sure you use someone credible.
Since the e-signature vendor will have access to your most sensitive documents, and will be storing them in a cloud, you need to make sure that they will protect the integrity and confidentiality of your information.
Make sure they have proper mechanisms and appropriate electronic infrastructure to support highly secured cloud storage for documents.
3. Does It Work With Your Existing File Types?
Going paperless needs just as much flexibility as you find in the world of hard-copy documents. Signatures are required on a wide variety of documents from invoices to forms, contracts and agreements.
E-signatures on such documents should be just as easy. Ascertain that your e-signature provider allows you all the flexibility you need and works with all the different formats, and applications you use such as Outlook, Word, and Excel or file types like PDF, SharePoint and AutoCAD.
Also make sure that the e-signature solution works well with your existing workflows, your CRM tools and database management systems.
4. Is It Easy To Use?
To facilitate maximum adoption at all levels and by all people you deal with, an e-signature should be extremely useful. People should be able to complete the process within a few clicks, without any additional training on how to use e-signatures.
Signing on a paper is one of the most basic, ingrained habits of people; it is something they can do in their sleep. Breaking away from the familiarity of paper-and-pen signatures to adopt e-signatures isn't an easy transition and a complicated process could make it harder.
5. Is It Open To Customization?
As a part of your branding, you wish to give your clients/customers a seamless experience. When the time comes for an e-signature, they shouldn't have to go to a new page to sign.
The e-signature interface should be enable to be customized so that it can reflect the same colors and interface as that of your brand to avoid confusion.
6. Does The E-Signature Provide Multiple Modes Of Signature Capture?
There are multiple ways to do an electronic signature. Clicking on 'sign here', entering a password, initialing, and a few other creative ways can be adopted to complete the process.
Check with your vendor if they support multiple formats.
7. Is The E-Signature Mobile Friendly?
Mobile is an absolutely indispensable part of business today and hence, the e-signature solution must be compatible with mobile. Your clients should have absolutely no trouble signing a document on a smartphone or tablet.
8. Does The E-Signature Solution Have A Proper Consent And Notice Provision?
According to the ESIGN Act and other accepted rules for e-signatures, the user performing an electronic signature must be very clearly notified what the e-sign entails and must seek consent for the same.
They should have the option to not indulge in the process should they choose to. If there is ever a problem with the client's consent and your vendor has failed to follow the right process, the e-sign can be invalidated.
Conclusion
As you can see, the seemingly simple process of electronically signing a document is rife with little intricacies which, if not followed, can lead to serious organizational and legal problems.
It is important to understand that when electronic signatures are being given as much legal significance as a real-life signature, an equal amount of care must be taken.
An e-signature vendor, who isn't a well seasoned and highly credible industry personnel, may not be the right person to handle such sensitive matters of your business.
It is hence imperative that you exercise extreme caution when selecting an electronic signature service provider.
Rose Martin is an editor at Rantle East Electronic Trading Co. Limited – Electronic components distributor & IC supplier in Hong Kong. She has a master degree in electrical engineering. She likes to share her views and perspectives on electronics manufacturing industries, production, technologies and entrepreneurship. You can reach out to her at martinrrrose[AT]gmail[dot]com.