Remember when you got your first smartphone? The excitement of unboxing it, the mild irritation of needing to charge it, the first, typo-laden, text that we sent as we got used to the keyboard layout?
Yes, smartphones changed our lives in a heartbeat, and taught us all the word "app" into the bargain. The future was here!
As we round the corner towards 2018, we're all over that initial excitement. No new smartphone can really come close to the great leap forward that came with the first generation, so we need to be more discerning with our purchases.
With some of the latest releases verging on costing an average month's salary, which recent and forthcoming releases are worth moving up to from your current phone?
Apple's iPhone 8
By far the market leaders, Apple are innovating again– the iPhone 8, recently released, has a veritable feast of delights. As with previous iterations, it's big on innovation, with the home button replaced by a touch-sensitive digital version.
Also, as Lucky Nugget Casino note, the phone can be charged wirelessly from greater range than rival releases. Its speedy processor, too, makes it one of the most reactive phones on the market.
Samsung's Galaxy S9
Not much is known for sure about the next Galaxy, except that it could be here a lot earlier than expected, with rumours swirling that it will be on sale by February 2018.
"Slow" and "fast" are the key words as far as features go; the super slo-mo video capability will allow for 1,000 frames a second, while the superfast processor will allow for downloading HD movies in ten seconds.
Google's Pixel 2/Pixel 2 XL
Google boldly hope that their new Pixel phone will persuade even iPhone fans to break with their brand loyalty, and they're throwing a lot at it to make that more likely.
They've overhauled the camera for much sharper pics. The six-inch XL display is incredibly detailed whether you're viewing those pics or watching a movie – and the Active Edge squeezable frame lets you launch Google Assistant wordlessly.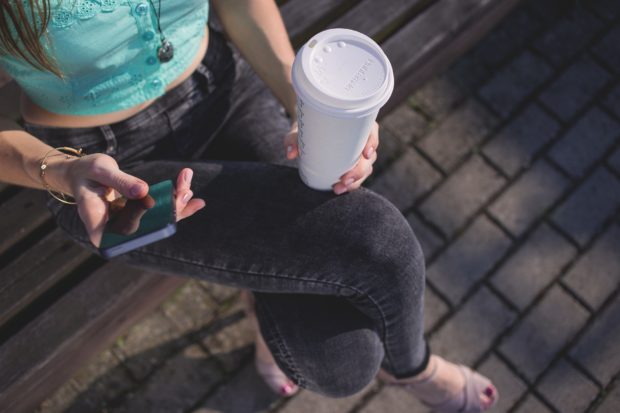 Huawei's Mate 10/Mate 10 Pro
As Chinese tech becomes more and more competitive, their leading smartphone brand may not be the name on everyone's lips– but they keep launching reliable, good-value phones.
That's actually damning the Mate 10 with faint praise; its SmartScreen function allows two apps to run side-by-side in the same display without lagging, which is no small feat. A twenty-minute charge is enough to see you through a day, too, which is revolutionary if you're an iPhone user.
HTC's U12
Many smartphone connoisseurs see HTC as consistently the best of the bunch, with phones that deliver innovative function, reliability, and ease of use without compromise.
The U12, which will be with us in May, is set to be every bit as good. An eye-popping 96% screen-to-body ratio is the least of it; they've managed to work a fingerprint scanner and powerful speakers into the screen.
It's going to be later to market than its rivals, but with a Snapdragon 845 processor and beautiful design, it may be worth the wait.