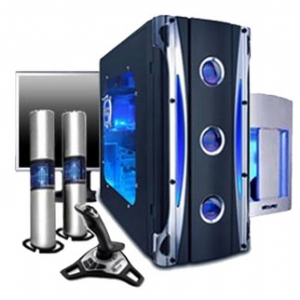 Is PC Gaming Dying?
I was reading an old computer games magazine that was published about ten years ago. There was an article in it about the state of computer gaming, and whether consoles would kill gaming on computers. Fast forward to today, and I can perform a search online and still see the same discussion going on on various sites.
The fact that it has been over ten years and PC games are still being produced and enjoyed speaks volumes as to whether PC gaming is dying. I have been a PC gamer for over twenty years, and I have also enjoyed console gaming as well, and I can say that both types of gaming have their place in the world of gaming.
A Pointless Debate?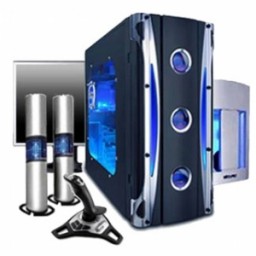 With every debate there are always two sides that are constantly locked in a "war or words" with each other (think Windows versus Mac users). In terms of gaming, there are console users and PC users. Each continuously brings up the advantages of their platform.
For me, I enjoy PC gaming, always have been and always will enjoy the platform. I am a PC guy, and have been involved with the building of my own systems for years now. I pick everything that goes in them, maintain them, and upgrade them when necessary.
With that being said, I have also enjoyed using consoles as well. They aren't expensive (a few hundred dollars), and you can easily hook one up to a TV and get a few people playing together. The games are coded to a specific set of hardware, so they run without many problems (usually).
A PC, on the other hand, can be more expensive, requires a bit more connecting and setup, and the applications are coded to be compatible with an infinite number of configurations. Sometimes when things don't go exactly right, you need to have technical skills to solve the problem. I haven't seen too many with non-technical skills debug blue screens.
Is PC Gaming Really Dying?
In one word: no. In fact this discussion can still be valid ten years from now as it was ten years ago. A PC has one advantage over a console that will keep the gaming industry alive: technology.
Console systems are usually released every 5 years or so. When released, consoles usually incorporate the latest technology that produces the best graphics and enjoyment for games. Over the course of those five years until the next generation is released, the console may go through some small changes, such as additional hard drive space, but the core of the console remains relatively unchanged.
In the computer world five years is a long time. Graphics manufacturers release a new series of chipsets every year, while processor chipsets are upgraded on a similar schedule. With each upgrade the chipsets for both graphics cards and CPU get more powerful, with new features, and at times less power-consuming.
Much like console games, PC games can also be played in high-definition. Computer games, in fact, can be played at several resolutions, from 1024×768 to 2560 x 1600. With new technology, such as Eyefinity from ATI, you can now run a game across three monitors on a single graphics card.
Computers Too Advanced for Games?
Last year, I bought a new PC – i7 920, 6 GB RAM, 2 500 GB (RAID 0) hard drives and 2 ATI 5850 (Crossfire). I wanted to be sure that I can enjoy some of the latest games, and quickly realized that the games have yet to catch up to the latest technology available for computers.
Many games are developed to be played on several systems, including PC, XBox 360, and PS3. From comments on both forums and blogs, I have noticed that many PC gamers complain about the fact that PC games aren't reaching their full potential because of the fact that the games are developed for several platforms. With the XBox 360 and PlayStation being released a few years ago, games need to be developed to work on systems that are 5 years old.
Case in point, with the new graphics cards supporting DirectX 11, which introduced Tessellation, most games that are released today support DirectX 9c because of the graphics capability of the consoles. A few PC games support DirectX 10 and 11, and a few also support DirectX 9x, 10, and 11. I don't know of any on the market that support DirectX 11 only with all the features the technology is capable of supporting.
Many graphics cards released in the last year can easily play many of the games on the market for today, and possibly a few years into the future. With such technology as SLI and Crossfire, by simply adding a second, or third graphics card into a computer, you can easily add more graphics-producing power to a system.
The games of today aren't being pushed forward by the newest technology that you can find in a PC, but it seems they are being held back by the static nature of the console.
To Each Their Own
With that being said, consoles are made for one thing: playing games. They do that well, and at a significant price advantage over their PC counterparts. It is much easier to get four players to play on a console than it is to play on a computer, and I'm talking about being in the same room. Not only that, but you don't have to worry about setup and game performance as much as you do on a PC.
Everyone will have their favourite method of playing video games, and each will have their own reasons why.
If you enjoy playing video games, which platform do you enjoy playing them on, and why?