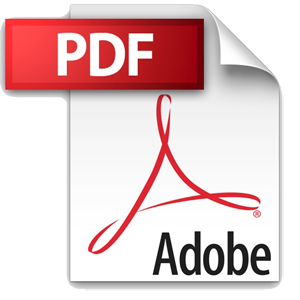 How to Create a PDF for Free
When I visit web sites I notice many of them are offering e-books. These are usually books in a PDF format that can be downloaded and viewed with a reader. The most popular reader is Adobe's Acrobat Reader. The once nice thing about PDF documents, and probably the reason they were chosen for e-books, is that the document will look the same regardless of the reader's computer. Other formats, such as Microsoft Word, may look different depending on whether the reader has the same fonts installed.
Many tools that are used to create a PDF document cost money, but I use a tools that is free. So if you are interested in creating your own e-book, or would just like to create a PDF document, then I'll talk about the tool you can use for free with pretty much any application.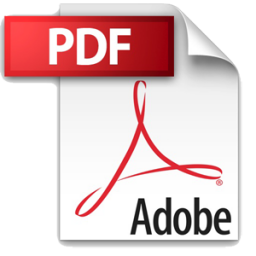 What is a PDF Document?
Before I explain how to create one, let me introduce you to this file format. PDF is an acronym for Portable Document Format, and was created by Adobe in 1993. It was developed to allow others to share documents independent of the application, hardware and operating system.
Many of you have probably viewed a PDF document in the past using a reader such as Adobe's Acrobat Reader. Many software packages, and games include a PDF instruction manual on the CD instead of a paper copy. You may also be able to download instruction manuals online from a product's vendor as a PDF file. I know my digital camera's manual is downloadable in PDF from Canon in case I lose the one that was packaged with the camera.
As you might have guessed, PDF files are a popular way of sharing documents. The question is how do you go about creating one? It's as easy as printing a document on your printer.
Creating a PDF Document
In order to create a PDF, you first need a document to convert to PDF, and an application to do the conversion. The good news is that there is a free application to perform the conversion. The application is called PrimoPDF. I have used this application several times in the past, and have not had a problem with it.
To create a PDF, use the following steps:
Download and install PrimoPDF.
Open up the document you would like to convert in an application. For example, if you would like to convert a Microsoft Word document, open that document in Microsoft Word.
Once the document is open, print the document.
From the print dialog, select PrimoPDF as your printer. Click OK to print. Don't worry it won't actually print to a printer.

After a few seconds, the PrimoPDF dialog will be displayed. There are several presets that you can use to create your document. Clicking on each preset will provide a description of the type of PDF file that is produced. Other options in the dialog include:

Document Properties: You can specify such information as the title, author, subject and keywords.
PDF Security: Allows you to specify a password that is needed to open the document, or permissions associated with the PDF file.

Once you have set your options, you can then specify the location in the Save As edit box. You can also tell PrimoPDF what to do after the creation of the PDF, such as view the PDF, or send it in an e-mail.
When you are ready to create the PDF, click the Create PDF button. A new PDF document will be created in the location you specified.
I have tested this tool with various applications, including Microsoft Word, Excel, Notepad, and GIMP (an image editor). PrimoPDF was able to create a PDF document from each tool using the Print function. I wasn't able to get it working with Internet Explorer, however, so I'm not sure you can turn a web page into a PDF.
Summary
If you are thinking about creating e-books or PDF files, then you may want to check out PrimoPDF. This tool allows you to create PDF documents from many different applications, such as Microsoft Word, as easily as sending a document to a printer.
Have Your Say
Do you currently create e-books, and if so, which PDF creator do you use?