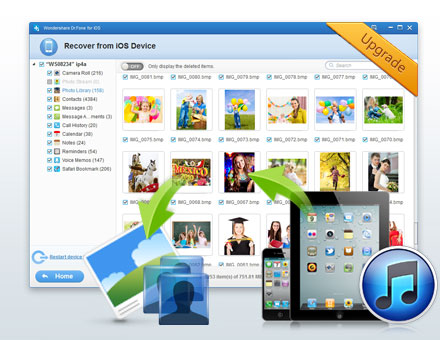 How Can I Recover My Lost Photos From My iPhone?
If you have ever been at a special event and snapped the most awesome picture via your iPhone, and then accidentally deleted it, you know the feeling of panic! No worries, this article will give you a step by step guide to recovering your lost photos from your iPhone.
Situation: After having your iPhone for a while, and you have installed iPhoto or iTunes or iCloud or synced to your computer, you accidentally delete a photo on the camera roll.
Question: Is there a way to get this photo after it has been deleted?
Answer: Yes. Apple has you covered in this situation, and there are two ways to getting your picture back on your iPhone.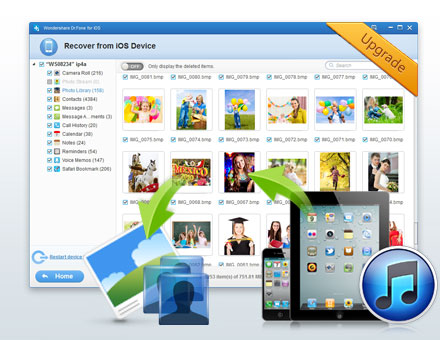 1. Restore the Photos From your iCloud Backup System
Go to icloud.com and enter your username and password.
When you are logged on, the screen will show you the last three times your iPhone backed up data.
Choose which "back up file" you wish to restore your setting to and iCloud will prompt you to restart your phone.
Once your phone is restarted, your data will be reloaded as it was in the backup.
2. Photo Stream or iTunes Will Also Restore Your Photos
With Photo Stream, any time you have WiFi connection the photos automatically will be accessible over your phone. With iTunes, simply link your phone to your computer and you can no access the once deleted photos.
If the above method fails, is there an easy-to-use tool to recover those deleted photos?
Answer: Yes, a software program Data Recovery for iPhone (Wondershare Dr.fone) has been widely used to recover lost data from the iPhone/iPad. Apple does not have you covered in this situation, but thankfully Wondershare does. An easy-to-use wizard support recovering 7 types of deleted data (messages, contacts, photos and notes, etc.) from iPhone 5/4S, iPad mini and iPad. There are two kinds of recovery modes, one is to recover data from your iOS device, the other is to get back previous data by extracting it from iTunes backup.