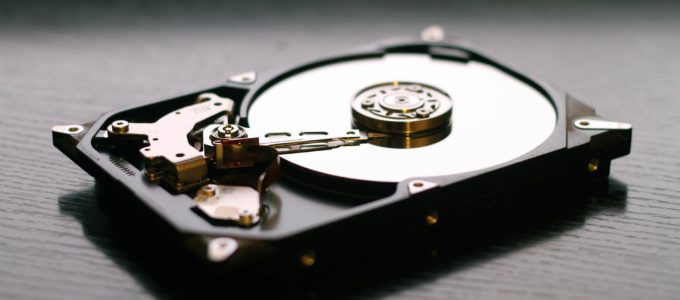 How Can A Free Deleted File Recovery SoftwareRestore Your Access to A Restricted Partition?
If your hard has become faulty, and you are unable to access a certain partition, then you need to resolve this issue immediately. If you wait and continue to use your HD, the problem can become much worse, and the HD can stop working at all. Don't worry; we are giving you the following guide to keep it from happening.
Disable third-party services which can lock the partition
It's possible you aren't getting direct access because a third-party application is keeping you from doing it. The third-party application can be a virus checker or a disk monitor tool. If you believe this is the reason, then you might want to try the following:
Press the Windows Button and R to open Run Box.
Type in Services.msc and hit enter. Wait for a Service window to open.
In Services List, find the respective Third-Party Service, including the Virus Checker and Disk Monitor Tool.
Rick Click on the Service and open its Properties.
Change the Startup type to Disabled for any third-party app and hit enter.
Close the services windows, restart your device and run CHKDSK once again to see if the problem is resolved or not.
Uninstall the third-party application
If the problem persists and you cannot get direct access to the files, then you have to uninstall third-party software which is locking your partition. Following, we are going to give you detailed steps to get started:
Right Click on the Start button in the system tray, and open Control Panel.
Find Programs and Press Uninstall a Program under Programs.
Select the Third-Party Software that is causing this issue and uninstall it.
Close the Window and restart your device. Now Run CHKDSK to see if the issue is resolved or not.
If the solutions mentioned abovefail to resolve your issue, then you are better off recovering data from your drive and format it.
This is sort of your last resort to fix the CHKDSK issue Its important for direct access to USB, external HD, SD card or some other storage device.
Recover Data from Your Drive and Formal to Return to Normal State.
If the CHKDSK issue persists and you can't get direct access to an externaldrive, then formatting can help your case. Just follow these Steps, and you will be fine.
Recover data with a recovery tool
In case you need to recover data, you need a Free Deleted File Recovery Software to begin with. You can save the recovered data with just the trial version. So, install the software and use it to scan the target partition and see if you can find the lost data:
Recovery software such as this comes with different modules including Removable Hard Drive, Hard Disk and CD Drive.
If you need to recover something from the logically damaged partition, then format the partition.
If you need to recover data from USB, SD Card or some other device, then you need to choose Removable Disk Drive Module.
If you need to recover Data from a Lost or Deleted Partition, then use Hard Drive Module.
If the recovery target is damaged, then use the DVD drive Mode.
Before you do anything, you have to Install the software on your device and connect it to a USB. Once you do that, you need to follow these quick steps:
Connect the storage device to the computer and launch software. Double click on the storage device and start scanning.
Once the scan is complete, the Free Data Recovery Software for Windows 7 will show results. You need to choose the desired files from this list. The software will list only ten partitions mostly.
If you can't find the target files, then these buttons will help you find them. You have to click them and make advanced settings in the Pop-up interface.
Once you select the files you want, you have to click the recover button to retrieve the files. Once you get the files, you must save them in a different storage disk instead of overwriting your old one.
Format the partition
As you have recovered the files you need, its time you format the partition. Formatting the partition can restore your access. It can also resolve a few other issues. Now you don't have to worry about your previous data as you have saved it in the other storage device.
From now on, you should only focus on formatting the device and resolve your access issue. When it comes to formatting a partition, you have to rely on a third-party application. The software we provided can help you manage your disk and take care of other important things.
Summary
If you were unable to access a partition of your drive or you were facing the CHKDSK error, then you can resolve this matter using the provided software. This provides you with an in-depth solution to this issue.