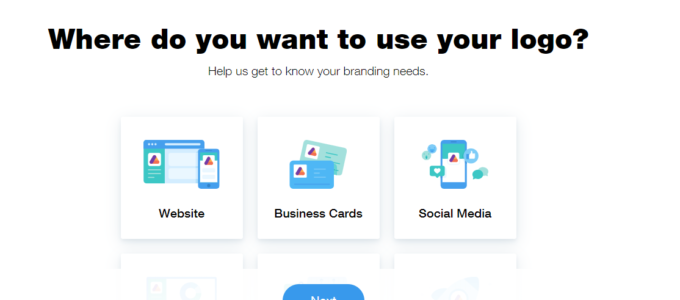 Create Your Own Unique Logo in Minutes – Wix Logo Maker Review
One of the key ingredients to establishing your online presence is to have a logo that your customers can identify with. For brands that are making the transition from brick and mortar to the online world, this task can be easier if they already have a logo – but this is not always the case. And if you have a new business or if you're looking to make an image makeover for your online presence, then finding a logo that reflects who you are can be quite an arduous task.
In the past, logo designing used to be quite an intensive task as it involved lots of time and money spent working on multiple drafts with graphic designers and digital artists. Nowadays, this task became much simpler and you can use a logo creator to make your own logo, such as the Wix Logo Maker.
But can their AI powered Logo Maker and Website Builder really deliver professional looking products? Well, we put their free logo maker under our comprehensive review process and boy was I impressed with the results!
Now, I won't guide you guys through the entire process of creating a logo since it's a fairly simple and straightforward procedure. But, if at any stage you get stumped or you feel like you'd like to know more about the Wix Logo Maker before you jump in and make your own logo, you can follow this video that we embedded above which includes step-by-step instructions on how to create your own unique logo. Also, check this article on the Wix Blog on do's and dont's and on what makes a good logo and this one that has logo examples and trends.
So, without further ado, let's get right into this review. First up, the things that I liked about the Wix Logo Maker – there are a fair amount of those, so I've arranged them into separate paragraphs each for easy readability!
1. The Customizability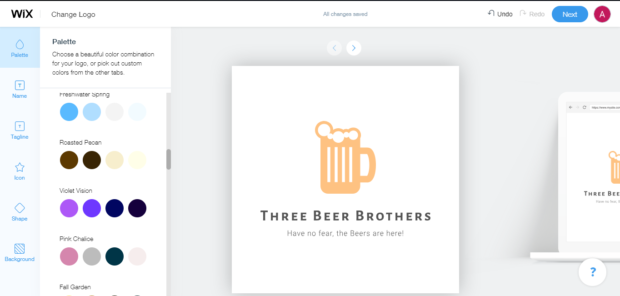 As someone without any design skills, it can be difficult to customize a logo and make sure that it is exactly the way you imagined it to be. Wix however makes that process much simpler by allowing you to have granular control over every part of the logo that you want to create for yourself. Now this is where I think the true power of Wix Logo Maker lies, as you can use their premade (and already good) logos and then tweak it so that everything from the font to the colour scheme matches perfectly with your company and your target audience.
The available customizability options can rival some of the professional tools used by digital artists to create logos and I think this robust framework of options and choices is one of the main things that sets Wix Logo Maker apart from the rest.
2. It is Easy to Use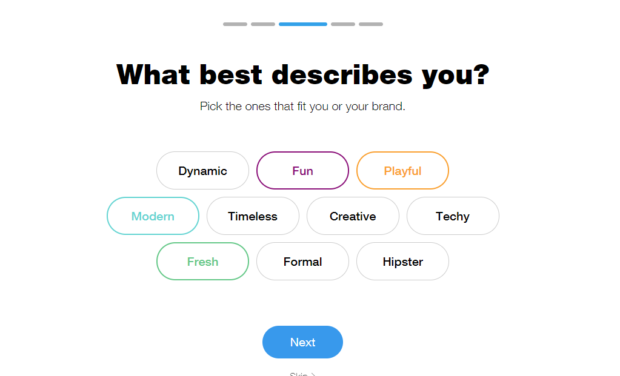 Another aspect of the logo design process that Wix has nailed is the ease of usage. Often it can be hard to put ideas into words and even harder to translate them into images. But with the help of advanced AI as well as years of web building experience, Wix Logo Maker zeroes in on your perfect logo through keywords that best describe your company.
Wix also provides you with a ton of options so that you can find an artistic expression and design language that gels uniquely with your business ethos.
This is something quite revolutionary and no one else in the logo making industry has yet harnessed the power of Machine Learning and AI to curate the perfect logo for their users.
3. It's Free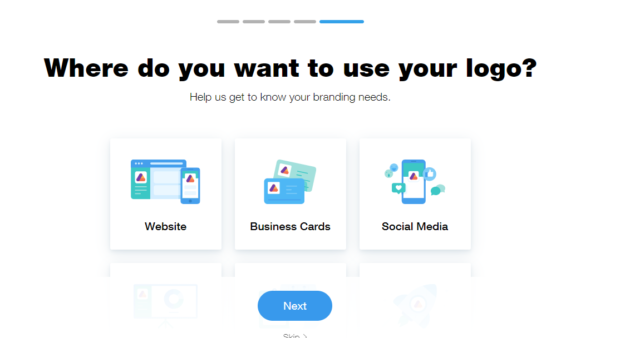 Now this may not be that big of a deal for established businesses, but for smaller startups, investing a lot of time and money into branding is something they can't afford. This is why Wix offers the perfect solution as they make custom sizeable logos that look good on websites, business cards as well as social media.
Also Wix let's you customize as well as revise your logo as many times as you want till you find the perfect combination of text, font, colour palette and design elements that is just right for your business.
With a traditional digital artist, you have to pay for every revision after a certain number of initial attempts which means that you either end up investing a large amount of resources or compromising in the final end product, Wix let's you avoid both of those issues with their Logo Maker.
Now, before we end this review, we have to mention that no product out there is perfect and as such even the Logo Maker has a few niggles we wish could be ironed out in future releases. One of them is to choose the shape or nature of the background while creating a logo.
Of course Wix does provide you with a couple of options but I felt like a little variety there could spice up the logo making process a long way. Of course this is just me nitpicking coz overall the Wix Logo Maker is such a well rounded product that I really do have nothing else to complain about!
In fact there is no better way to end this review than with the words of Jeff Bezos, the richest man in the world – "A brand for a company is like a reputation for a person. You earn reputation by trying to do hard things well." And trust me when I say this, creating logos is a hard thing, and Wix Logo Maker sure does that well!