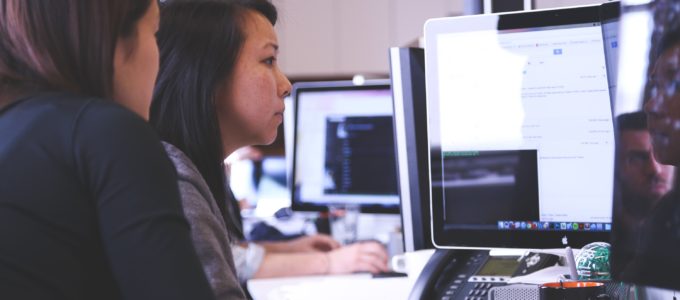 Gain the Edge with ICP Agile Certified Coach Training
The ICP Agile Certified Coach course or ICP-ACC training is one out of two Continuous Learning Certifications (CLCs) provided by the Agile Coaching and Facilitation Track. This training lets participants grow into the position of an Agile coach. Using this form of Agile management training, you may not only facilitate but mentor highly skilled agile teams.
You are taught to focus on creating achievable goals for your team through improved team practices. Professionals are given the tools and in-depth knowledge of problem-solving, guidance techniques and effective team building to gain improved team performance.
Studies prove that of having an Agile coach increases their efficiency by 300%. Comparatively, studies also indicate that a lack of an Agile coach only upgrades the efficiency by a mere 35%. This is assuming the Scrum team has capable project managers and certified Scrum technicians capable of managing the Agile framework.
What the course is about
This course is aimed at building the mindset and skills of a professional Agile coach. This includes all responsibilities of the coach that is necessary and helps build valuable tools to manage various scenarios effectively. The course covers numerous aspects needed in becoming a highly successful Agile coach. This encompasses numerous skills that the coach must possess so they may be able to navigate through a robust start-up agenda.
This ICP-ACC course offered by KnowledgeHut is covered over 21 hours via an online training medium that emphasises the importance of a coach setting boundaries and clarifies the difference between being a mentor and coaching a team. Learning the basics of agile is crucial when being a coach as is the mindset shift required to suit the position this will ensure your team is on a high-performance track.
This course also highlights key philosophies of being a coach like the importance of creating the correct team environment and the importance of team development focused on optimised performance. Resolving conflicts using tools provided by Agile to clear impediments of any nature is key. While organizational impediments are part of any team, conflict resolution by knowing how to manage them is an essential skill this course offers.
Key takeaways
Upon the completion of the 21-hour training course, you earn the ICP-ACC certification or the ICP Agile Certified Professional – Agile Certified Coach certification. This enables you to be in the most favourable position when it comes to understanding the responsibilities of a Scrum expert and the mindset of an Agile coach. Using these tools, you can lead and mentor a highly effective and efficient team that produces at the highest levels. You are also awarded 24 PDUs and SEUs during the course.
Having prior experience with Agile and Scrum can be beneficial for this course but is not a requirement for enrollment.
Why KnowledgeHut
KnowledgeHut unites some of the most talented professionals to impart their knowledge and skill during this course. You are given the opportunity to learn from and meet the best of the best across industries while being allowed to pick their brains on scenarios and challenges you may struggle within Scrum management. Add to that, the fact that KnowledgeHut is a registered education provider or REP of the Scrum Alliance and your employability increases as do your chances of advancement at a rapid pace.