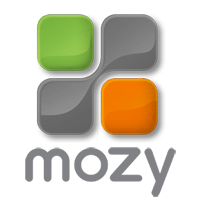 Four Months of Using Mozy
I have written several posts regarding backing up your data. I have mentioned many different forms of media that you can use to keep your data safe. Over the past four months I have been using an online backup solution called Mozy.
While I have written about Mozy in the past, I will sum up my experiences thus far with using the online solution, including the pros and cons of using Mozy.


Experiences So Far
While researching an online backup solution, I found two that appealed to me. I discussed my online backup requirements in the post titled My Introduction to Online Backups. At the time only one of the two online solutions that I was interested in had been able to cover all of my requirements.
The online backup solution was Mozy
. After trying out the free 2GB version that they offer, I purchased the two year plan for $103.95. This works out to about $4.33/month for unlimited storage space.
I have read on other blogs and forums that places that offer unlimited storage don't really provide that amount of storage. Others have said that after a certain amount the transfer speeds are reduced to make uploading even harder. I have never experienced this with Mozy – my upload speeds are around 614kb/s, with my ISP providing a 640kb/s upload. As you can see, Mozy almost makes full use of my bandwidth, leaving a bit for me to still surf the Internet.
To date I have uploaded 82.3GB of data, and I will still be uploading much more in the near future. So how easy is it to upload? Let me explain in the next part.
Backing Up My Data
As with many online storage solutions, I had to download a small client application that loads when Windows starts. It displays an icon in the corner of my screen, next to the clock, and I can double-click it to open the application.


When I double-click the icon, I am presented with a status screen, that indicates how long it has been since my last backup, the amount I have backed up, and any other status messages. There are five buttons: "Start Backup", "Configure", "History", "Restore Files", and "Hide". The buttons are self explanatory, except the "Hide", which minimizes the application to the icon in the corner.
I was able to quickly select the directories and files I needed to backup, and then clicked the "Start Backup" button to immediately begin my backup. The history shows how much I backed up during each backup session. When I select an entire directory for backup, any changes to the files in that directory, whether it was an added file, or changed file, will automatically be detected. This means that Mozy will automatically backup any changes I make to a directory that I have previously backed up.
I also have the option to back up individual files, instead of entire directories. This allows me to split directories with very large files (videos) into multiple backup sessions. I need to do this since my ISP has a 60GB cap limit per month on both downloads and uploads combined. With the amount of time I have taken to backup my data, and the amount of data I have backed up, have I come across any problems? Well, almost.
Mozy's Technical Support
A good online backup solution should have a great technical support team. Their technical support should be able to answer my questions in a quick and helpful manner.
A few months ago I ran into a problem with Mozy. I keep my files on an external hard drive, that is only powered on when I am using it. The problem, is that Mozy runs in the background of my computer. The problem occurred when Mozy ran the backup, but the external hard drive was powered off.
When it attempted to read the directories and files, it couldn't. When I checked the status of my backup, it indicated that 0GB have been backed up. At the time I had over 60GB of data, which took a long time to backup. Enter Mozy technical support.
Frantic, I immediately sent Mozy technical support an e-mail, hoping to have my problem solved. By the next day, I had my answer, with no hassle. They had me check my online backup to see if my files were still showing in my previous backup sets. I went online and noticed that my files were there. The tech support then told me to run my backup again (with my hard drive turned on).
After doing that I noticed that my 60GB of data returned. Apparently, Mozy checks the data before uploading it, and when it noticed that my data was already backed up, it didn't re-upload the data. By the time the backup was complete, it indicated I had 60GB of data backed up.
How do I avoid this in the future? I simply suspend the backup, and only run it when I choose to.
Security
Many people are concerned about security when it comes to their data, and they should be. With Mozy, you don't have to be worried as your data is secured when it is uploaded to their servers.
Before Mozy transfers your files, it first encrypts your data using 448-bit Blowfish encrytion, which is extremely secure. It then transfers your data over a 128-bit SSL connection (that same type that your bank or retail store uses) to make your data even more secure when uploading. This means that your data is not only encrypted once, but it is encrypted twice when transferred.
Once your data is stored on their server it stays encrypted to prevent anyone from reading your data. Only when you restore your files to your local computer is the data unencrypted so you can read it.
The Pros
Here are several good points about using Mozy:
Unlimited storage space for a flat fee per month. Yearly and two year plans exist.
The application doesn't slow down the Internet connection, or hog the processor.
Has the ability to backup data located on an external hard drive.
Includes the ability to only use a percentage of your Internet bandwidth.
Fast uploading. Uploaded at roughly 600Kb/s, and my maximum speed is 640Kb/s.
Continued where it left off with the backup when the power went out.
Can easily suspend the backup by right-clicking the icon and selecting suspend from the menu.
Technical support responded to my questions within 24 hours.
The Cons
Here are a few cons with Mozy:
Uses a lot of disk space on the drive with the temporary folder.
If the backup is interrupted for a large data file, the backup will restart the backup of that file.
If a file is deleted on your computer, it is removed from your online backup during the next backup.
Must pay to backup additional computers. If you upgrade your computer, you can contact Mozy support and they can transfer your account to your new computer.
Summary
I have been very pleased with Mozy. It has made backing up my data very easy and trouble-free. Their technical support was top-notch, and answered my questions very quickly and professionally. The price for unlimited storage space can't be beat, and it allows me to back up all of my data, not just a subset that I deem to be the most important. I also like the fact that all I have to do is change the data in a directory, and Mozy will automatically detect the changes and back them up for me.
If you are looking for a backup solution, then I highly recommend using Mozy.
Have Your Say
Do you use an online backup solution?
If you do, why did you choose that particular solution?