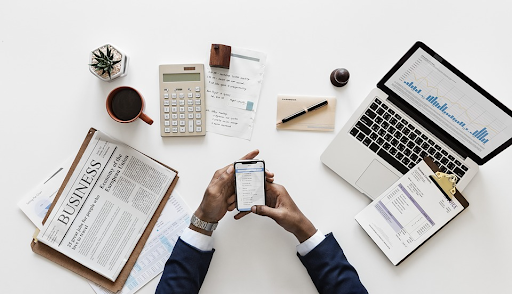 Best Mobile Banking Apps in 2019
As people become more reliant on their phones and other mobile devices, more apps relating to our everyday lives will be released. This is exactly what has happened with mobile banking apps. Mobile banking apps are a convenience that allows you to access funds and make payments from your mobile device.
It is something that is extremely convenient and can even save you a trip to the bank many times. Whether you're making a payment on your rent to own real estate or cashing a check, mobile banking apps can do it all. However, not all mobile banking apps are helpful. Some mobile banking apps are difficult to navigate and cause more of a headache than brick and mortar locations.
That being said, some mobile banking apps are exceptional and stand out from the crowd. Here are the best mobile banking apps in 2019.
Capital One
Capital One is a massive bank with many brick and mortar locations, but it is also well known for its mobile banking apps. Consumers have highly rated Capital One's banking app in recent years, and it's not hard to see why. Capital One's app has been frequently lauded as one of the easiest to navigate for users. This is extremely important in attracting new customers, as you don't want first time users to experience a steep learning curve.
Most people will use an app for a short trial period, and if they run into frequent navigation issues, then they will likely stop. Capital One doesn't offer any special features that other mobile banking apps lack. They are just extraordinarily reliable and an easy-to-use app. If you're unfamiliar with technology or mobile banking, then Capital One may be an excellent app for you.
Simple
Simple is a bank without physical locations, so it's no surprise that they would excel in the digital world. The idea of having a bank without physical locations is a unique one, but Simple has experienced massive success with their model.
The bank was founded in 2009 and had been steadily growing over time. Simple makes their money from their mobile apps and interest from deposits. As a result, their mobile experience is outstanding. Simple doesn't have brick and mortar locations to fall back on, so as a result, their digital experience has to be top-notch to stay in business.
If you're looking for a bank that is exceptionally well versed in mobile banking, then Simple may be exactly what you're looking for.
Discover
Discover is a high-quality bank that is known for its exceptional service. This excellent service extends to their mobile banking as well. Discover has a relatively easy-to-use banking app that has all of the features you'll need.
However, Discover also offers a feature called "Discover Deals" that allows you to shop on the app itself. On the app, you can browse from dozens of deals and see if you're willing to use your Discover card. Great features like this are unique and allow a company to stand out from the crowd and differentiate themselves from the competition.
Chase
One of the best overall banking apps on the market is Chase's mobile banking app. Chase offers all sorts of features on its mobile banking app, including scheduled payments and account access. Chase's app makes managing your accounts' funds extremely easy and can help out your financial quality of life.
However, these basic features aren't all of what Chase's mobile app has to offer. Chase also allows you to reload prepaid cards through the app or redeem your Chase rewards points. Overall, Chase has an excellent mobile app that has a variety of features, making it great for anyone looking for a high-quality banking app.
Chime
When it comes to mobile banking and banking apps, Chime might be unrivaled. Chime was founded in 2013, so it is relatively new to the banking world. Like many of the new banks entering the scene, Chime is a bank without physical locations. As a result, their entire business model is based on the mobile experience.
Luckily for them, they excel in this area. Chime has a beautiful mobile app that is functional and easy to use. It comes with all the basic features you want in a mobile banking app and then goes above and beyond. The app itself can function as your debit card.
As long as you have access to an electronic device, you'll never be far away from funds. If you're looking for a top-notch mobile banking experience, then Chime may be the best out there.