Best Mobile Apps for Truck Drivers
As a long-haul truck driver, the life you experience can be a lonely one. Even though the money can be great, the job isn't for everyone. To be a trucker, you've got to be able to handle long periods of time by yourself and long stretches of nothing to do but stare at the road ahead. Fortunately, the advent of mobile technology has made life on the road a bit easier. Here are the top five apps for truckers.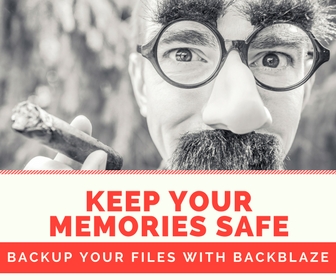 1.Skype
Skype is a fantastic mobile application that allows you to stay in touch with your family back home. This is vital for long-distance truckers who are away from their loved ones for extended periods of time. Truckers have come up with ways to use Skype creatively, from reading books to their children at bedtime, to watching movies on Friday night with the whole family. An added bonus of Skype is the ability to use it to make phone calls instead of draining your phone's minutes.
2.GasBuddy
Filling up your tank is expensive. Even if you are using a credit card provided by your employer, it makes good sense to find the cheapest gas available. With a tap of the GasBuddy icon, you can locate the best prices on diesel no matter where you are. Users simply open the app and tap a button and dozens of local gas stations are listed in a matter of seconds.3.Netflix
No matter if you're spending the night in your cab or at a local hotel, you'll want a way to stay entertained. Netflix allows mobile users to watch movies right on their cell phone, iPod or tablet. You can select from thousands of movies and television shows, ensuring that you always have something to watch.
4.Truck Stops
Even the best drivers need to stop now and again. The Truck Stops application is a must have for any trucker. With the app, you can locate the nearest truck stop, weigh station or rest stop, quickly and easily. If you're looking for a hotel to stay in, the app will tell you which hotels in the area have truck access, and the app will also list the amenities available at nearby travel plazas. The app is simply a must have for anyone who spends more time on the road than at home.
5.Google Maps
Even if you have a GPS system in your truck, Google Maps can be an invaluable asset. The app will provide you with information that no GPS will, including traffic snarls, business locations and hours, slow-downs in specific areas and a wide range of maps. Google Maps is so useful that you may eventually find yourself forgoing your GPS unit altogether in favor of the app.
The life of a long-distance trucker is often more lonely than it is exciting. While trucking definitely has its benefits, it also has its drawbacks. Extended periods of time spent away from home, a lack of physical contact with loved ones and no one to keep you company can make for a long ride. If you download these five apps, you'll not only have access to useful information, but you'll have access to entertainment and ways to stay in touch with loved ones. If there is anything that can make life on the road just a bit easier, it's your mobile device.