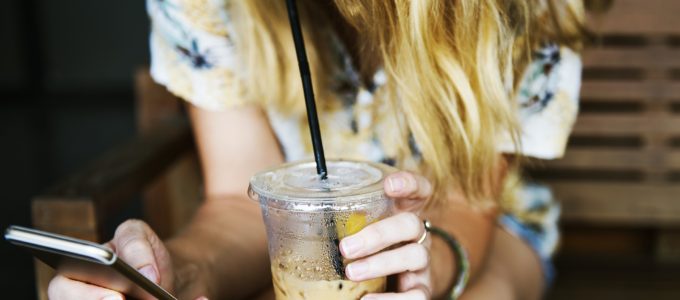 9 Profound Impacts of Digitization on the Future of Online Shopping
Through digitization, e-commerce has revolutionized customer attitudes towards shopping. You can simply click a few buttons from the comfort of your living room and negate the need to step into a store to shop for stuff you need and desire.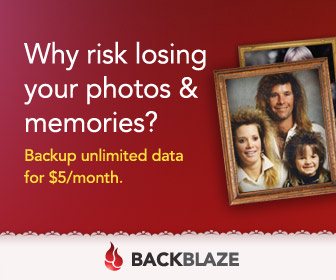 Apart from enabling you to accept deliveries of your selected merchandise at your doorstep, benefits like making online payments or exchanging stuff help the online shopping fraternity.
With this technological innovation garnering patronage from different sections of shoppers, here is the rundown of 9 ways in which digitization will impact the future of online shopping.
1. A plethora of shopping options
"Unlimited choice" will be the buzzword attracting online shoppers to spend more through digital interfaces. In an attempt to encourage sales, online shopping interfaces will have stored information as part of the shopper's digital fingerprint.
This will help marketers offer products that are desired by their patrons. Shoppers will also experience transparency and a sense of customer-friendliness which, in turn, will do away with the need to repeatedly authenticate their card number for every transaction.
2. Browsing history of online shoppers – a treasure for marketers
The browsing and shopping histories of online shoppers is akin to a wealth of knowledge for online marketers, who have their eyes focused on gaining such data.
This, when teamed with a detailed listing of basic customer data, their recent transactions and interactions with customer care professionals, will throw light on the purchase behavior of customers.
There are various futuristic ways to comprehensively analyze customer buying behavior. When this information is captured by specialized technology from brands like Lintech, marketers can enjoy higher payoffs through repeat purchases, while shoppers get exactly what they want.
3. Shopping through smartphones
According to a recent study, smartphones and tablets account for a quarter share more than shopping via desktops.
Demonstrating a propensity by the current online-driven generation to shop 54% through online, this is seen in contrast to 49% of the sales coming from store shoppers.
Smartphones embedded with state-of-the-art audio-visual features will slowly, yet steadily dwindle the figures connected to store-only purchases which dropped to 20% in 2016.
In view of these statistics, it goes without saying that marketers who incorporate rapidly advancing mobile-driven shopping facilities will stay in the competition, while others perish without a trace.
4. Dynamic pricing strategies
The dynamic price range of products is among the biggest attractions of online shopping. The marketer who has his eyes focused on the changing patterns of prices will stand to gain.
Driven by the endeavor to offer better user experiences to their clientele, online shopping platforms working in sync with the prevailing competition will resort to dynamic pricing strategies.
This will be a move towards optimizing sales driven by its demand along with a constant need to alter its price. Bigger e-commerce giants, such as Amazon, have already begun doing it extensively.
Smaller marketers too will soon follow suit.
5. You simply wish and the store grants it
Imagine an instance when a couple is scouting online for a washing machine for their new home. They put in the search words on Google Maps via their phone to identify a physical store that sells home appliances in their vicinity.
After identifying one, they decide to head there.
This retail store, which has a digitized transmitter installed at the entrance, sends an alert to the smartphone of the spouse who keyed in the search upon his/her entry.
This will simplify the effort to look for pieces that are tagged with discounts and offers. The couple will then have all the information about such washing machines along with their specifications on their phone.
This way, the couple reduces their time and effort to finalize a branded washing machine that suits their budget.
6. Mannequins – a futuristic solution to convert window shoppers to prime customers
We all have noticed the presence of mannequins in retail stores to display the clothes and accessories that are on sale. With a technology called iBeacon fitted into these lifeless figures, mannequins will be able to build a relationship with customers.
The in-built technology will establish a connection with smartphones and iPads of the customers within a 50-meter periphery, and will enlist all the pertinent information of online products along with their placement, supported with price lists.
This way, the modern world will wake up to the technological upgrade of a digitized figure pushing the sales of marketers.
By permitting the marketer to present his online merchandise to his prospective customers in a user-friendly manner, the numerous brands that the store sells can be brought into customers' focus.
Another attraction can come in the form of rewards and offers that customers can avail.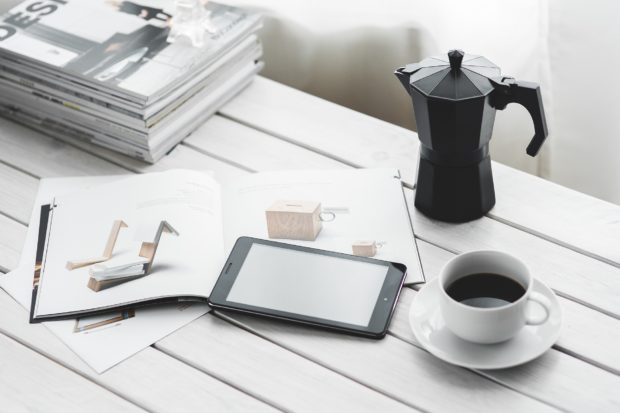 7. Bringing in the advantage of new user experiences
With all the online platforms targeting the same customer base, it pays for every marketing interface to differentiate itself from the rest to sustain and thrive.
To make this happen, retail sites will start supporting online videos to be uploaded by customers as part of their reviews about a particular product. This is a prominent digitization trend that is all set to capture the attention of first-time customers to transform themselves into brand loyalists.
The concept of "same day delivery" is also being plugged into online portals, bestowing customers with a sense of immediate gratification.
8. Online shopping sans geographical barriers
The face of online shopping attracting mobile transactions will register a complete transformation. This will happen when geographical barriers are circumvented.
Seamless shopping experience for customers will be guaranteed when they are empowered to make a purchase through their mobile, PC or enter into a transaction with an overseas portal without any hassles.
9. Automated solutions to frauds and their prevention
The day is not far when digital interfaces will not only be tagged under the head of cheaper shopping alternatives, but also serve as gateways for safe transactions.
Supported by real-time decision-making, it is through the concepts of machine learning and rich data that online portals will finally bid goodbye to manual assessments of transactions.
Automation will be the key to not only detect, but also prevent the spread of online frauds, which is a notable benefit to both, the merchant and the shopper.
Conclusion
It goes without saying that the e-commerce industry has several players operating through multiple channels. Driven by the necessity to offer better shopping experiences to patrons through value-additions, digital tools will practically support the famous statement that "Customer is king."
Better shopping experiences will be manifested in the form of customer personalization efforts, and the customer will have the last word on payment modes and price changes.
Author bio
Ann Neal is a writer with a keen interest in career, business, tech and lifestyle topics. She is passionate about music and loves to play guitar in her free time with her cute pooch listening quietly ;). Tweet her: @Ann_G_Neal