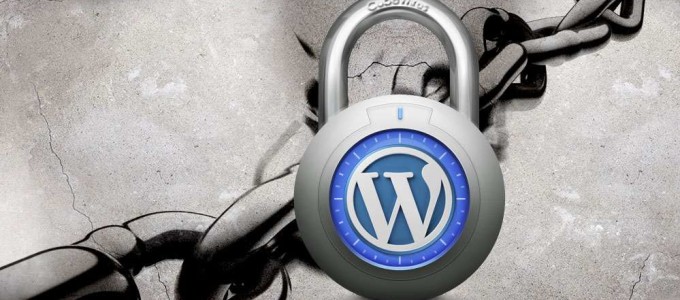 8 Best WordPress Security Plugins for Your Blog
Most of you are already familiar with WordPress and the way its countless plugins make life easier for you, right? But have you ever wondered about the exact number of WordPress plugins populating internet right now?
This might surprise you, but WordPress hosts about 43,458 WordPress plugins as of now, easing out millions of people in everything from niche blogs to comprehensive eCommerce sites.
In fact, according to this report by W3Techs, 59.2% of all websites with content management system known to us, use WordPress, which equates to about 26.3% of all websites.
Despite the entire boom internet is enjoying as a phenomenon right now, online security remains its one of the weakest areas. But the good news is that WordPress is striving hard to cater to the security requirements of billions of its users.
In this post, I have brought up 8 of the best security plugins you might like to consider safeguarding your WordPress blog. So, here you go:
1. Wordfence Security
Also referred to as the most downloaded security plugin on WordPress, Wordfence Security is really best at what it does, occupying the top spot in my list also because it's totally free and open source.
Currently, It enjoys over a million active downloads backed with a solid 4.9 out of 5 stars ranking.
Some of its major features include:
It aptly blocks known attackers on real-time basis, automatically updating your WordPress blog/site for any attacker it blocks on some other site it is installed on.
It can also secure you by blocking entire malicious networks with the help of firewall, thanks to advanced IP and Domain WHOIS it features.
Also offers two-factor authentication, enabling you to sign-in through your cell-phone, which is also referred as 'cell-phone sign-in'.
2. iThemes Security (formerly Better WP Security)
The iThemes Security plugin serves best in protecting your WordPress blog/site by hiding away its critical areas, securing vital files and guarding from forceful login attempts.
Until now, it's been downloaded more than 700,000 times, having 4.7 out of 5 stars in ranking.
It offers some rally amazing security features in its pro version, some of which include:
Helps you in tracking activities of users like logging in, logging out and content editing.
You also get two-factor authentication feature with it.
Assists in saving time when setting up multiple WordPress sites by taking care of import and export actions.
Empowers you to manage functions like system scans and user-banning right from your WordPress dashboard.
3. All In One WordPress Security
If you want to enhance your WordPress security to the next level, All In One WordPress Security & Firewall plugin is your best bet.
It not only runs security checks to identify any vulnerability in your site, but also implements and enforces latest security practices and techniques as recommended by WordPress.
It enjoys over 300,000 active downloads with an astonishing 4.8 out of 5 stars ranking. Some of its major features are:
Its Login Lockdown features make sure your blog is protected against 'Brute Force Login Attack'.
Enables you to create strong and secure passwords with its Password Strength Tool.
Enables you to view a list of users logged into your site at any particular time.
You can ban users by blocking whole IP address ranges.
4. Sucuri Security
Offered free to WordPress users, Sucuri Security is a popular WordPress plugin having over 200,000 active downloads with a 4.6 out of 5 stars rating. Its major features include:
Auditing all security activity.
Monitoring file integrity.
Remote malware scanning.
Security notifications.
Blacklist monitoring.
Website firewall (add on).
5. BulletProof Security
Want to make sure your WordPress site is protected efficiently? Choose BulletProof Security plugin like 100,000+ WordPress users worldwide, ranking it a handsome 4.7 out of 5 stars because of the value it delivers.
It has a regular version and a pro version. Major features include:
Set it up conveniently with one-click setup wizard.
Monitor login security.
Enjoy ISL (Idle Session Logout) and ACE (Auth Cookie Expiration).
DB backup (full/partial).
Major features for pro version (in addition to all the features of regular version):
ARQ-IDPS (Auto Restore Intrusion Detection & Prevention System).
IDPS (Real-time file monitor).
IDS (DB Monitor Intrusion Detection System).
Heads Up Dashboard Status Display.
Comprehensive status and info on all databases.
Read-only File Locking.
6. AntiVirus for WordPress
If you are concerned about protection of your WordPress blog or website, resort to AntiVirus for WordPress and secure it against security breaches and spam injections.
More than 100,000 plus active installs stand to the authenticity and protection this plugin offers, backed up with a 4.2 out of 5 stars ranking.
Major features include:
Get notified of virus alerts right in your admin bar.
Takes care of cleanup after plugin removal.
Multilingual support.
Get notified on your email of daily security scans.
Get database tables checks + theme templates checks.
7. Acunetix WP Security
More than 100,000 plus active downloads with 3.3 out of 5 stars ranking surely reflects how good Acunetix WP Security plugin is in managing security issues related to your WordPress blog/site.
Oh, and you can get it for free. Have a look at some of its major features:
Supports multiple sites.
Aids in disaster recovery by backing up WordPress database efficiently and conveniently.
Get rid of error-information from your login-page.
Removes core update info on non-admin accounts.
Removes plugin-update info on non-admin accounts.
Reports security overview of WordPress blog after it is scanned.
Real-time traffic monitoring on your site with live traffic tool.
8. WP Security Audit Log
If you want to keep track and take charge of all under-the-hood changes in your WordPress blog, WP Security Audit Log is the answer to all your prayers, making sure your site remains secure and updated in every manner.
That's why it has over 30,000 active installs with 4.6 out of 5 stars rating. Get a security alert when any of the following (and more) happens on your site:
When a new user is registered or created by another user.
When a user logs in to your site for the first time.
When a file is deleted by a user or email/password is changed.
When a plugin is installed, uninstalled, activated, deactivated or upgraded by a user.
When a new page, post or category is created by a user.
When a new theme is installed or activated by a user.
What's your say on this?
Well, this concludes my list of top security plugins to expedite your WordPress blog/site security, but I would love to hear your personal experiences, observations and opinions regarding this in the comment section below.
Author Bio
Khawar Zaman is a seasoned ecommerce consultant having years of experience in crafting ecommerce solutions. He is also cofounder of a promising startup named Technorian, specialized in WooCommerce and Magento support services. They also help other businesses by providing dedicated developers to them.