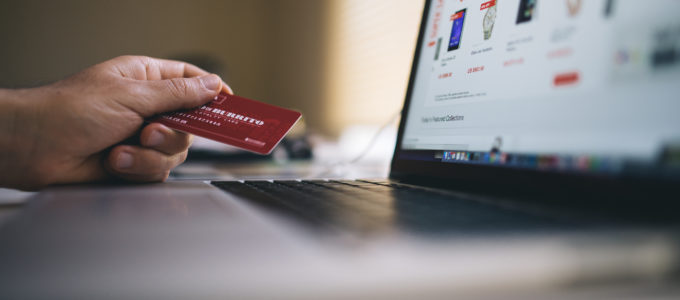 5 Vital UX Tips to Optimize your eCommerce Store Conversion Rate
When it comes to running an online store, there are multiple considerations you need to take into account. SEO and advertising of various kinds are crucial for driving higher levels of quality traffic to your store but the question then is how to convert that traffic into sales.
One key aspect to this is the quality of user experience (UX) your site possesses. A website that takes UX seriously and takes steps to improve it, will always fare better than one that neglects it.
With that in mind, here's how to improve the UX of your online store and boost your conversion rate.
1. Keep it simple
One of the most important things to remember is that a potential customer's time is precious; if they can't find what they're looking for easily, they will simply go elsewhere.
Therefore, good UX web design is all about making the shopping experience as clear, simple, and hassle free as possible. For online stores, this involves carefully categorizing your catalog in order to make your products as easy to navigate and identify as possible.
Try adding filters to these category pages, so users can further narrow their search by criteria such as size, color, technical specifications (where applicable), and so on.
This way, your visitors will find it a breeze to browse your wares and find what they're looking for.
2. Catch the eye
In exactly the same way as a brick and mortar store, digital 'window dressing' and product display is crucially important to encourage people to buy.
This starts with the design of your website, which is important not only to look attractive, but also to display your brand identity and convey an impression of your intended niche.
For example, if you sell street fashion, a stylishly designed site indicates your fashion credibility to your audience. If you're not so technically savvy, this can still be achieved by utilizing eCommerce website packages like this one, most of which allow you to freely customize the appearance of your site.
3. Checkout
The checkout is an integral component of your eCommerce store. Shopping cart abandonment figures from Black Friday in 2016 show an overall rate of 63.8% on desktop and a staggering 78.1% on mobile.
To combat these odds, the first thing you'll need is an SSL certificate to prove that users' payment data is protected; without the padlock symbol in the address bar, shoppers won't trust your service.
Second, make the process as fast as possible; this means on a technical level (using a reliable host for example), and in terms of structure. Ask yourself whether each step is necessary and streamline your checkout for speed.
Another useful tip is to quote the delivery cost upfront, where possible. If you can show the customer the total cost without them having to navigate too far through the checkout, they're more likely to convert.
4. Functionality
It's a major turnoff for potential customers when the nuts and bolts of your website don't work properly. Why waste time on a buggy website when you can quite easily shop with a competitor instead?
Do everything you can to reduce your page loading time, for example, including compressing images or enlisting the help of plugins if you're based on WordPress.
With constantly changing stock, online stores can also be susceptible to broken or misdirected links, so make sure to regularly check that all your navigation elements work.
Crucially, your eCommerce store must be mobile friendly, ideally with a responsive design to automatically adapt your website to any screen size. Your customers' experience should be equally pleasant, no matter what device they visit on.
For a tutorial on how to do responsive design, see W3Schools.
5. Help
The key to this point is to provide your customer with all the assistance they could need, either to in-still confidence in a purchase or resolve any issue that may arise. Beyond detailed product descriptions, your first port of call should be a dedicated FAQ for your site to deal with common questions.
It's extremely reassuring for a customer, and far easier to answer their question without having to pick up the phone or write an email.
Of course, sometimes direct communication is necessary, so incorporating live chat is well worth considering in addition to telephone, email, and social media.
So long as you have the people-power to manage it, live chat is a great way to quickly nip any potential issues in the bud.
This attitude towards customer service should also extend to after a purchase; always clearly state where you can be contacted so the customer doesn't feel forgotten.