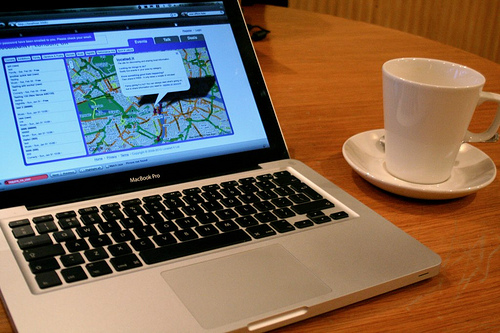 3 Good Reasons To Buy Multiple Domain Names
When an individual or business acquires the desired domain name, it may seem like a mission has been accomplished. However, having multiple domain names is even more profitable. Some businesses survive on just one Web site, but many large companies and organizations thrive with multiple domains. Keep reading to find out why.
1. Keeping The Same Name & Getting Different Versions
If potential or existing customers are trying to think of that Web site name they just heard, they may type in the right site name. However, they may enter the wrong domain extension. For example, a customer may hear about a great tire place on the radio. But what was the extension? They usually type in .com.
However, it is also beneficial to buy the same name with .net, .biz and any other relevant extensions. This may help a site rank higher with some search engines.
Using multiple domains also helps build an online presence.
2. People Often Misspell Words
Spelling is not a strong subject for every person. In addition to this, some words associated with certain types of businesses may be easy to misspell. For example, an upholstery business owner may be very familiar with the spelling of his or her business' nature. However, consumers may type in misspelled words such as upolstry or upolstrey.
It certainly pays to do some research on the most common misspellings of specific words. If the numbers for monthly searches for such words are high, it may also pay to buy the misspelled domains. Fortunately, not very many companies are hip to buying these domains, so they are usually available. For international businesses, it is also beneficial to buy domains with different English spellings.
For example, color is spelled as colour in several other countries. A company selling colored contacts to a global market would need to take this into consideration.
3. More Domains Limit The Competition
With the Internet growing by leaps and bounds each month, it is important to stay ahead of the competition. One of the best ways to do this is to purchase multiple domain extensions and domain names. It may require more of an upfront investment, but the long-term benefits are worth it. Even if some of the purchased domains do not get the same high traffic as the main site, they will prevent competitors from buying the similar virtual spaces.
Having competition is stressful enough, but having competitors with very similar names can spell disaster for an online business. For example, if a returning customer cannot remember which extension to use, he or she might inadvertently go to a competitor's site.
Unfortunately, competitors may design their sites similarly and sell products with similar prices. Many customers may not even realize the difference.
If another company tries to actually pose as a more successful competitor, that company could be in trouble. However, the more successful competitor would have to file formal legal charges.
No business wants to waste money on such headaches, so it is best to stop problems before they start. The idea of multiple domains can be compared to insurance. It may be annoying to pay for, but it is a good defense against potential disasters.