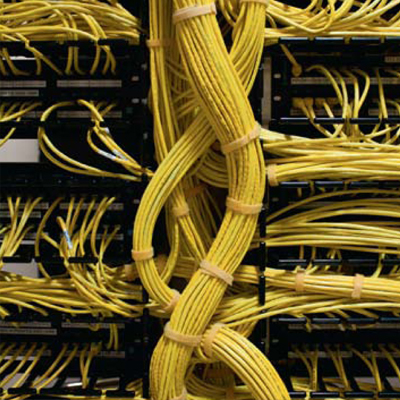 Why Small Businesses Should Look at CDW Data Storage Solutions
This is a Sponsored post written by me on behalf of CDW for SocialSpark. All opinions are 100% mine.
If you own a small business, then you know how important your data is. Everything from documents to e-mail needs to be properly stored, and also backed up in a protected server.
CDW can easily help small businesses manage their important files by providing storage management and virtualization solutions that will work for any small business.
About CDW
CDW was founded in 1984 by Michael Krasny. Since that time, CDW has grown to employ over 6,900 workers in 25 locations in the U.S. and Canada. They currently have a balanced portfolio of small, medium, and large businesses and generated over $9.6 billion in sales in 2011.
Since its founding, CDW has revolutionized the personal business-to-business technology distribution using advanced technology distribution.
Through these accomplishments, CDW is now ranked No. 32 on Forbes' list of American's Largest Private Companies,, and also ranked No. 270 on the Fortune 500 list of America's top companies.
How Can Data Storage Management and Virtualization Help Your Small Business?
Businesses today rely on their data about as much as they rely on their employees. A business can live or die depending on how their data is stored and retrieved.
With a proper data storage management solution provided by CDW, you can ensure your data is always available when you need it. CDW can help to Reduce Your IT Data Storage Requirements by 20-40%.
With proper storage management and virtualization solutions your business can benefit tremendously by helping your business to:
Improve on efficiencies by decreasing administrative overhead and freeing IT resources.
Provide a central system for managing your data.
The above two points lead to a reduction in storage maintenance and expenses.
Increase better scalability for future growth.
Of course, to achieve the above benefits several technologies are used:
Storage Area Networks (SANs)

A network that is comprised of many storage devices that are designed to manage all your data.

Blade Servers

A smaller version of a traditional server that can easily be housed with other blade servers to maximize the power, cooling, and connectivity of all blad servers connected to a network.

Storage Management Software

Software that provides a central location for managing your data and reducing the complexity of multiple data storage systems by automating data storage.

Archiving Software

Software that automates the movement of data through the data's life cycle. Such software also provides a single-instance of each file that allows for efficient disk space usage and reduces processing power for backup and storage systems.

E-Discovery Software

Employs advanced search features along with systemic archiving inventories that allows users to quickly search all files for a specific subject.

Data Deduplication

Many files stored on a network are static, and never change, and yet they can be backed up many times. With data deduplication, the number of redundant files are reduced which frees up physical space and the time it takes to perform a backup.

Data Storage Virtualization

If your business will need to employ multiple data storage systems, data storage virtualization can make them all appear as a single storage system.
Confused About Data Storage?
Not everyone likes to manage data, or even learn about what is necessary to properly stored data. CDW can make it easier for you by providing their Red Report as a free download.
This report will tech you how you can gain quicker access to critical info, and provide better support for you workforce. You will also learn how to properly protect organizational data and eliminate any infrastructure inefficiencies.
If you are run a small business and are looking for a storage management solution, then you should check out CDW.