Whether you are looking to upgrade your current digital camera or invest in your first digital model, there are many factors to take into consideration before making the purchase. Today, digital cameras have a wide range of features, sizes, memory types, and sharing capabilities.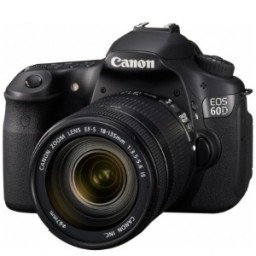 Key Features
When comparing digital cameras, there are certain considerations that you should look at first. It's likely that one of the first pieces of information you will learn about a camera is its megapixels. Megapixels are one of the keys to the quality of the pictures that you will be able to produce.
For example, if you would like to be able to print 8" by 10" prints, you will need a minimum of 5 megapixels, or 5MPs. Today's digital cameras typically have a minimum of 5MPs, and many cameras on the market have as high as 12 MPs.
The next feature you should look for is the camera's zoom. Cameras have optical and digital zoom, but optical zoom is the important measurement. Look for a camera with at least three times optical zoom; professional cameras have 10 times optical zoom. The higher the optical zoom means the more range that you will have to zoom in without losing quality.
Size and Screen
Consider how you plan to use your camera when looking at its size. Ultra-portable digital cameras can be small enough to fit into your back pocket. If carrying your camera everywhere is your goal, these ultra-portable models may be ideal. However, ultra-portable camera can be expensive and may be difficult for some people to use.
Screen features can be very important for ease of use. A good camera has a bright, glare-free LCD screen that is large enough for comfortable viewing of your pictures and setting options. Recently, more cameras have been coming out with touchscreens and dual view screens that allow you to see what pictures you are taking from both the front and back of the camera.
Memory and Sharing
Finally, consider your memory and sharing needs. Digital cameras have on-board memory, which is often small, and removal memory cards. Most types of memory cards have similar features and are easily upgradable.
For taking pictures, you will likely need at least 1GB of memory; for videos or high quality pictures, more memory may be needed. Lastly, consider the camera's sharing abilities. While the memory card can be removed and read, it can be more convenient to have a camera that can connect to your computer with a USB cable.