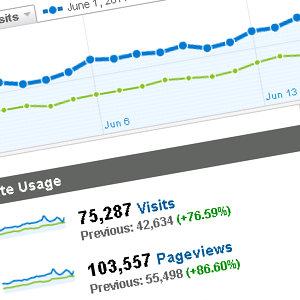 Traffic Stats: June 2011
Last month traffic for Technically Easy started off where May ended. I received steady traffic throughout the month, and also had my one day best total ever for this blog. I once again learned that with blogging there are going to good days and bad days as I also had my worst traffic day in about a year a few days later.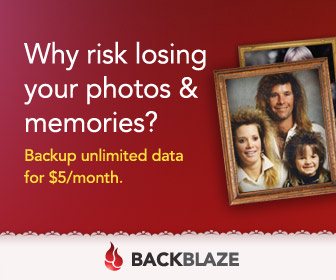 Blogging can be frustrating at times, mainly because when it comes to traffic there is very little that we can control. Sure we can look at generating backlinks, and use social networking to the best of our ability, but in reality, those methods just help enable traffic, it doesn't guarantee that our blog will actually receive traffic. Let's look at last month's traffic numbers so you can see what I mean.
The Ups and Downs of Traffic
For the most part, the traffic to Technically Easy was fairly constant through the month. There wasn't any huge surge or drastic drop of traffic for most of the month. For the second straight month this blog had over 100,000 page views, which was helped by a large one day surge later in the month. A few days later, I then had a drastic drop in traffic, which puts things in perspective when it comes to traffic.
Year-over-year, traffic had another healthy increase as can be seen in the following table:
| Metric | June 2010 | June 2011 | Change |
| --- | --- | --- | --- |
| Visits | 42,634 | 75,287 | 76.59% |
| Pageviews | 55,498 | 103,557 | 86.60% |
Later in the month I had one day (June 22nd) that received good traffic from StumbleUpon. I get those days once in awhile, and I'm not a big StumbleUpon user. I have used it in the past on occasion, but most traffic I have received were a result of others stumbling my posts. I'll have to get into using StumbleUpon on a more regular basis in the future.
Exactly a week later, on June 29th, I had a drop of almost half my traffic for the day. As I was watching my stats in the morning I could see that they were about half of where they usually are for that time of day. At the end of the day I reviewed what dropped and noticed that traffic from Google's search results drop significantly that day.
Luckily, however, traffic returned the following day, but it was once again an eye-opener as you aren't guaranteed traffic from anywhere online.
Traffic Sources
Even with the drop in search engine traffic on June 29th, there was still good search engine traffic for the month. While the number of visitors from search engines wasn't as much as the previous month (63, 244), June also had one less day than May so the numbers are comparable. Search engines still account for over 80% of the total visitors to Technically Easy.
The one day increase in StumbleUpon traffic caused more referring site visitors to Technically Easy, but the total referring sites was still below 10% of the total visitor count.
I have been noticing traffic to Technically Easy being a little lower over the past few days, and so far July seems to be following that trend. I'm not sure if 100,000 pageviews is possible in July, but I'll have to see what happens throughout the month.