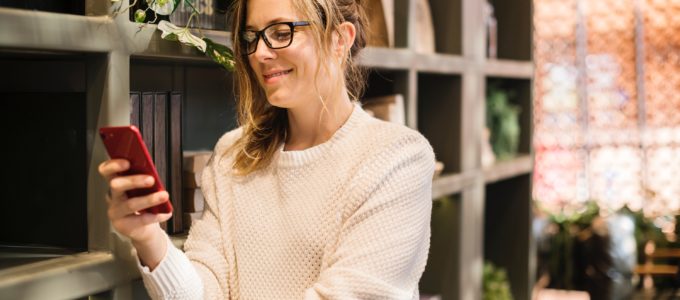 Top 5 Most Helpful Technology for Mobile Users
Mobile tech continues to change our lives with every passing day. The advent of the smartphone is possibly the most important social invention ever. Now it's possible to take your mobile phone out of your pocket and get in touch with anyone on your contacts list with a click of a button.
After that, open up your YouTube account and check on an instructional video to bake a birthday cake, or replace your car's engine fan. Information is readily available at your fingertips at any time of the day, anywhere in the world.
With so many apps and widgets available for our mobile phones, how do you choose the best options? Here are five essential technologies for mobile users. Give one, or all of them a try and revolutionize your communications.
Mobile tracking apps
Did you lose your phone at the movies? Maybe you dropped it when you were out shopping? Third-party tracking apps like Handy Orten allow you to keep tabs on your mobile device. Download and install a tracking app to prevent the total loss of your phone. When things go wrong, and at some stage they always do, be prepared for the situation.
A mobile tracking app gives you accurate location data of your phone, including your location history. This app lets you find your phone right where you left it, never lose sensitive data again.
Tracking apps allow you to create a private network of your family and friend's devices. This tech keeps you in contact with them at any stage. Other functionality in these apps includes driver behavior reports, text and call monitoring, as well as device information; such as battery levels.
Fitness apps
Are you in training for a marathon? Maybe you want to monitor your progress at the gym? Fitness apps allow you to track your improvement within your sport or chosen activity. The app collects data on your heart rate, blood pressure, respiration rate, and much more.
Devices like Fitbit integrate with your mobile phone to give you instant access to all of your fitness data. Use the information to improve your training and monitor your progress. Join groups of other fitness freaks and compete with one another through the app.
Lifestyle apps
What's showing at the movies? What's worth watching when you get there? Do you know how your favorite sports team did on the weekend? News apps put this information right where you need it, without the need to sift through ads on TV.
Ask Alexa to order you a pizza from the comfort of your armchair while you browse Amazon for the latest deals on any product you can imagine. Auction off old possessions you no longer need on eBay and learn how to cook a roast by reading a cooking blog. Download the latest video game and keep yourself busy on your commute home.
Education apps
Are you studying for that midterm exam? Why not download an education app that puts you in touch with the critical information you need for your course? Learn how to complete challenging tasks by watching instructional videos. Access libraries through your phone with a click of a button.
Educational apps save you time and improve learning by giving you instant access to any media you desire. There's no need to spend time commuting to the library when you can get everything you need on the screen of your mobile phone.
Download the latest podcasts for the train ride and educate yourself on any topic you like while you kill time during your commute.
Social apps
Social media apps like Facebook and Twitter revolutionized our lives with constant content on what's going on in the world. It's now possible to create a community of friends from all over the world. Reach out to celebrities, friends, leaders, and influencers, all from the palm of your hand.
Hashtags and mentions mean you can have a say on any topic, and make sure that people pay attention to your point of view. In the digital age, we're more connected with each other than at any point in history.
Wrapping up – Explore your world
There's an app for anything. What do you enjoy doing with your time? There's something for everyone, whether its playing games, learning new concepts, improving your health, or keeping up with world trends. Decide what you want and start downloading.