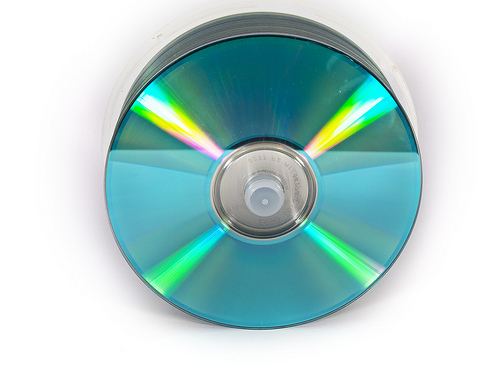 Shiny Objects: Catching Customers' Attention with DVD Marketing
Unless you're running a corner lemonade stand and building your business by word of mouth alone, you're probably overwhelmed by the sheer number of marketing media that have cropped up in recent years. It's not just about print and radio anymore: Local television, social media, and banner ads are all vying for a piece of your fast-disappearing marketing budget.
Plenty of successful tools can get lost in this cacophony, so it's up to you to lay out a marketing plan and stick to it. Read on to learn why DVD marketing needs to have a place in your next promotional blitz.
DVD Marketing Basics
The cost of DVD design and production has crashed through the floor since the medium made its debut in the late 1990s and should continue to decline. This doesn't mean that you should treat your company's DVDs like disposable flyers or little-seen banner ads: On the contrary, they're most effective as add-ons to existing promotional material.
Although they're not expensive to produce, DVDs' perceived value is quite high, so simply including them in a direct-mail envelope might influence its recipients' decision to keep rather than toss the material.
The per-unit cost of DVD production falls rapidly as order size increases, making it cost-effective to order extra DVDs even if your current marketing plan can't accommodate them. If you're resourceful enough to build your own business from the ground up, you'll figure out what to do with some extra DVDs.
DVD Marketing Services
Most of the outfits that design and produce DVDs for marketing purposes are full-service multimedia shops. Typically, this means that they'll produce CDs and Blu-Ray discs as well as traditional DVDs. They should be able to offer both DVD duplication, which is less costly and makes more sense for small to medium-sized orders, as well as professional-grade replication work.
Crucially, they should also have a printing office to help with the design and placement of cover art, and may be able to screen-print T-shirts to serve as walking billboards for your business.
Appearance Matters
If you plan on packaging your marketing DVD as a stand-alone, its appearance needs to be up to the task. You can either design your own case art and submit it to a bulk-printing studio to stretch your budget or enlist an in-house designer to dream it up for you. Make it memorable: The idea is to create a lasting impression before your targets even pop your DVD into their disc drives.
Success Doesn't Lie
By the numbers, DVD marketing is far more successful and not much more costly than low-impression direct-mail and banner ad marketing. According to a 2004 Cambridge Associates study, including a DVD in your company's mailer more than doubles its response rate.
After all, since using a DVD takes at least some effort and forethought, customers who actually take the time to load it up on their computer or TV are likely to be more receptive to its message. Not surprisingly, the same Cambridge study found a 50 percent retention rate for DVD-based marketing material versus 20 percent for printed material.
DVD marketing remains a powerful tool in your arsenal of promotional media. It's relatively cheap, easy to include in existing material like direct mailers, and a great gift-bag idea for clients and conventioneers.
Nora Robertson is a freelance writer living in New York. She writes for dvdcopycat.com where you can learn more about customized flash drive ordering.