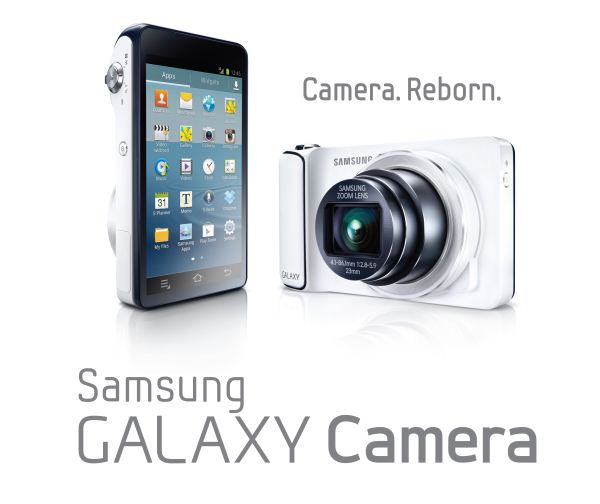 A First Look At Samsung Galaxy Camera – An Android-Based Compact Shooter
Rumors about the Samsung Galaxy Camera have been circulating before its announcement at IFA 2012 in Berlin. The device was purported to have the functionality of a camera and a Galaxy smartphone. It came out as expected. Samsung Galaxy Camera combines the hardware of a modern-day compact shooter to that of a Galaxy smartphone.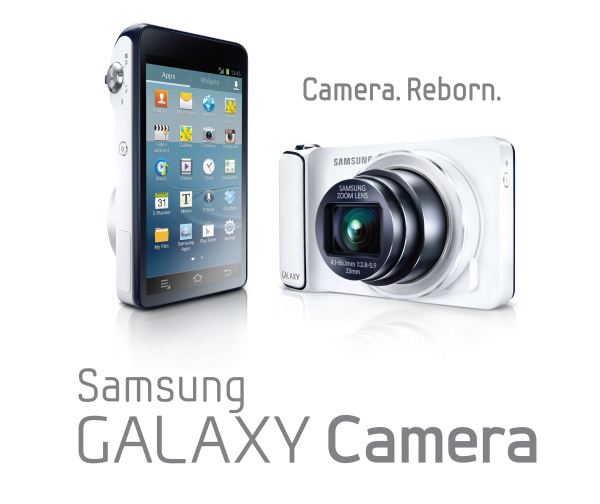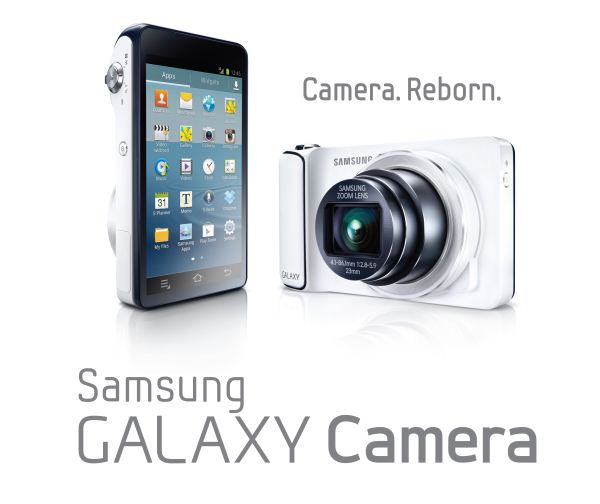 Design
The build of the camera is more smartphone-like in most respects. It has a 4.8" touchscreen which is the third largest display Samsung has come up with. The camera had to make room for this massive screen which is why it doesn't sport an ultra-compact body. Samsung Galaxy Camera does have a sleek form factor and the extra bulge on the right side makes holding onto it easier. Resting on top of this grip is the camera shutter.
When fully extended, the lens on the front might surprise you. It's hard to imagine how it managed to fit into the thin camera. It retracts back to a wide, round lens holder that rests on a flat surface. On the other side of the camera is the full touchscreen display. It is surrounded by a black bezel on all sides which is noticeably thicker on the right. This wider space is meant to accommodate your palm while holding the grip. There are no physical buttons in sight here but there is on-screen navigation.
The Camera
Samsung Galaxy Camera features a 16.3-megapixel backlit CMOS image sensor. The 23-480mm lens has 21x optical zoom which is great for taking photos of subjects from a distance. To zoom in, you can use the button or by make adjustments on the touchscreen. Zooming out allows the 23mm aperture lens to take wide angle photos. ISO levels can reach up to 3200. It takes high-definition videos (1920 x 1080) at 30fps in MPEG-4 although it's also capable of recording slow-motion videos (720 x 480) at 120fps. The images produced have good quality.
The camera hardware is complemented by automated camera features but it also has manual settings that are just as intuitive. You can use the large screen for live view when taking snapshots but you can also use it to edit after-shots. Users can access the camera anywhere from the device. Even when there's an app running, simply hit and hold the shutter for 2 seconds to launch the camera app. Four note-worthy apps that are pre-installed in the Galaxy Camera include:
Photo Wizard. A photo editing application with 35 options.
Movie Wizard. For quick video editing.
Smart Content Manager. Organizes photos into folders, recognizes faces for tagging.
AllShare. Samsung's cloud service which automatically backs-up taken photos online.
The Phone
Under the hood is a 1.4 GHz quad-core processor which powers the entire device. It's shipping with Android 4.1 Jelly Bean, the latest software released by Google. It has WiFi, 3G, and 4G data connectivity which you can use to download apps at the Google Play Store. Thus, users have access to photo editing, photo-sharing, and social networking apps for sharing photos to friends or perhaps, retouching them outside of Photo Wizard. Besides photography and social networks, you can take advantage of many other apps from the Play Store including YouTube, third party video players, and games! Sadly, you are limited to 8GB of internal storage with Samsung Galaxy Camera for storing photos and applications. This means you have buy a microSD card for the available slot.
Verdict
Samsung Galaxy Camera is by no means a replacement for SLR. It is not the type of camera which professional photographers would fancy. Rather, it caters to photography hobbyists as well as casual users who desire the functionality of a compact camera and the additional features of Android.