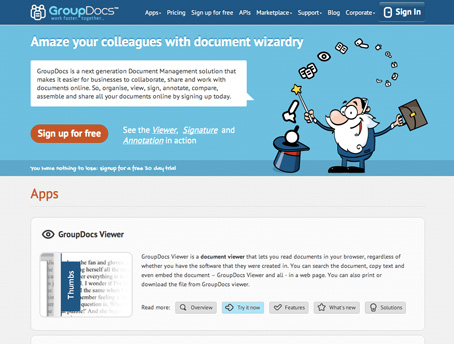 Document Annotation – Finding the Missing Link!
Most of the people don't consider document annotation as fun and easy to use. To proof-read a document, you need to highlight, underline and strike out text or a certain portion of a document as well as leave your comments on the images. A good Document annotation App comes in handy for this proof-reading process of documents which must be done by many reviewers. Thus, annotation Apps which let you view or share review comments with your colleagues, making collaboration and review of online documents incredible easy in real-time. In short, a best-valued document annotation app improves your communication, speeds up collaboration while sharing your work with others.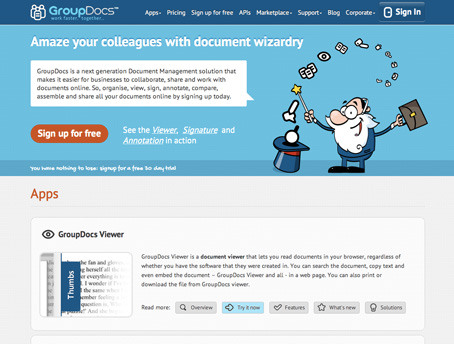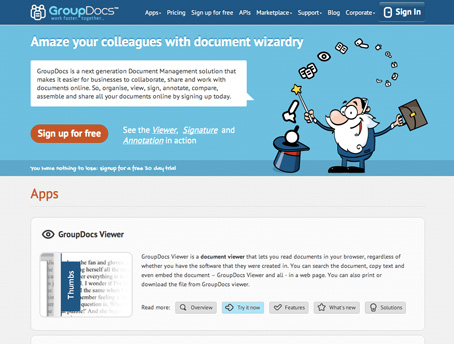 GroupDocs Annotation
GroupDocs Annotation is an easy to use App which has a simple document annotation workflow. All you need to do is, upload a Microsoft Word or PDF file to the dashboard, select it and share this document with your colleagues through GroupDocs Annotation App. Any review comments or other annotations added by the reviewers can be saved with Microsoft Word and thus, changes can be incorporated in a simple and easy manner.
Annotate in Real-time
You have an option to annotate your document in real-time as well as collect review comments individually. Collaborate with your colleagues to share ideas via comments and see everyone's view in real-time. With GroupDocs Annotation at your side, document review is not a hassle anymore. In other words, collaboration in real-time makes document annotation process quick and all the required changes can be incorporated in the documents in no time.
Easy to Navigate Markers
Add comments as markers in the annotated document which are prominent and easy to find. GroupDocs Annotation provides you with a marker counter on the sidebar to easily navigate through all the comments without missing anything. You can also hover the cursor on individual marker to view the comment. All the markers are numbered for easy reference and identification.
Collaborate on the Go!
Share a document with your colleagues and work with them to review it on the go. You can invite collaborators to review and add comments in the document at the same time when you work on it. This innovative document annotation option saves time and effort of everyone around you. All you have to do is click the Collaborate button to invite people to view and comment on your document. This collaboration feature of GroupDocs is truly powerful and improves productivity of people involved.
Exciting New Additions
In its effort to refine GroupDocs Applications Suite, our team keeps on bringing forth exciting new features for our customers. Brimming with rich document annotation features, GroupDocs Annotation now lets you export the annotated PDF with the comments and other annotations in place. These annotations, then become part of a new exported PDF file and you can keep this file on your local hard drive. Just click Export button and you are good to go.
With simplest document annotation tools at hand, review and approval process is streamlined while saving time. With GroupDocs Annotation at your side, proof-reading of documents is fun and all the available cool features make the whole document annotation experience worth-while.