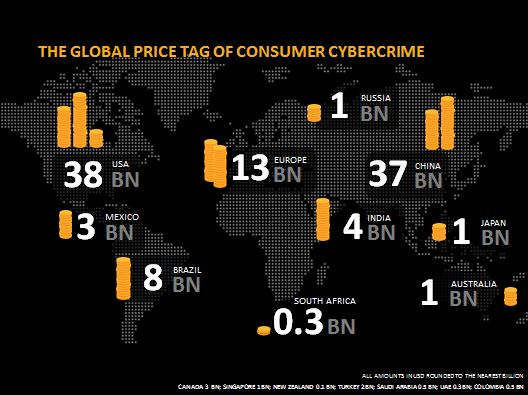 Cybercrime Report Gives Insight Into How Serious it is Worldwide
The average web user will probably have some anxiety about whether or not they're safe when logging on. If clicking onto the wrong site or a page loaded with malware, then the consequences could be disastrous in terms of keeping their most important files safe. Cybercrime is something that has become increasingly prevalent throughout the world, being a major cause of anxiety.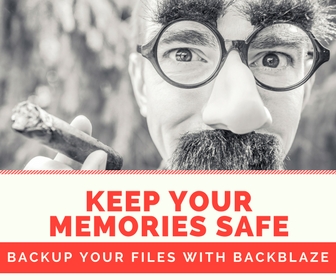 Mapping how big a problem it has become, Symantec Norton has recently released one of the one of the largest consumer cybercrime and internet threat reports of 2013. Conducted to find out how individuals are affected by the actions of cyber criminals, it revealed quite a few interesting findings that hint at the scale of the issue affecting the entire world, particularly Asia.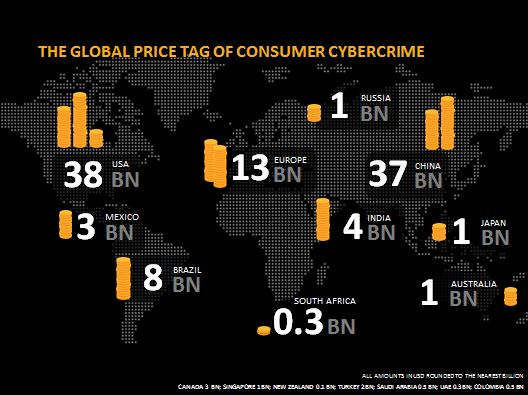 Wrong Click in China
One of the most interesting stats arising from the report revealed that 85% of people in Russia were victims of cybercrime, more than any other country. China came second out of 24 countries – 77% of people in the world's most populous country with internet access said they had been affected by cybercrime, while South Africa came third with 73%.
Worldwide, the report found that male web users were more likely to fall victim to cybercrime. People in the 18-34 age bracket, who are among those most likely to use the web, are the most vulnerable, as are mobile device owners, public or unsecured Wi-Fi user and those from countries that can be described as emerging markets, hence why China came top of the cybercrime table.
A Costly Problem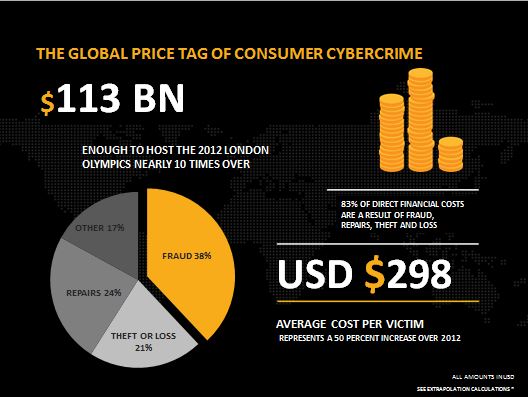 As well as causing plenty of inconvenience for millions around the world, cybercrime is pretty expensive too, but how much does it cost annually? Norton's report showed that in the past year, a massive US $113bn was lost to cybercrime worldwide, equating to US $289 per victim. 2013's figures show a 50% increase from 2012. Each year, there are 378m victims of cybercrime, or 12 per second.
Per head, Singapore was the most costly country when it came to cybercrime. Victims of cybercrime in the country lost US $1,158 on average, more than four times the average amount lost by those in the 24 countries taking part. This shows that Singaporean surfers need to really be on their guard when it comes to trying to avoid falling victim and losing money.
The $1 Billion Question
In total, cybercrime cost Singapore over US $1bn in the past year. This is roughly the same amount as the UK, which is remarkable for one reason – in terms of population; the UK is almost 12 times the size of Singapore. This shows that cybercrime needs to be tackled here on a large scale in order to stop money falling into the wrong hands.
Part of the reason why cybercrime has grown in the last 12 months is mobile device security. As more of us are using smartphones and tablets to access the web, cybercriminals are turning their attention to mobiles, but some mobile device manufacturers have yet to fully tackle the issue of mobile internet safety.