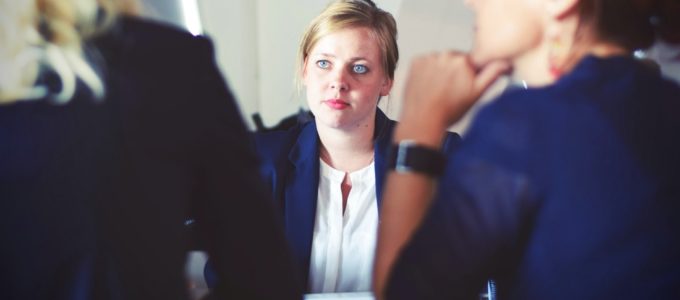 CRM Software For Businesses: Why Is It Useful?
The popularity of customer relationship software (CRM) and SaaS applications has significantly increased in the current business landscape. This is because the competitive intensity is remarkably high.
Commoditization is also happening at a breathtaking speed.
CRM software is a viable tool used to track and analyze multiple interactions of your prospects as well as customers. It simplifies tracks, analyzes, centralizes and scales the client's engagement.
It also allows you to have a better Built Instability Fosters Innovation New Product Development.
The popular CRM solutions are Pipedrive, and Hubspot used by both small and large companies.
So, why do you need CRM in your business?
1. CRM increases business efficiency
You can replace the normal manual activities and processes using the CRM software. Most of the Apps have intuitive and straightforward interface features that can be used by everyone including the less experienced users.
CRM works by integrating several business systems like the automation marketing apps hence providing only efficient results. This allows your company to coordinate well with your clients and thus become more profitable even with few resources.
2. Enhances team collaboration
Managing a proper customer relationship requires the help of various employee units such as marketing, sales, customer support and even technology. With the help of the cloud-based CRM, your workers from the different units will collaborate more efficiently.
Another benefit is that you can connect workers in different geographical locations. It improves the communication by providing a seamless data sharing platform, and this makes the business more profitable both in the short and long run.
3. Provides data insights
CRM is incredibly beneficial to the large organizations with massive data storehouse for their customers. You can use it learn about your clients predicts interests, purchase history, or buying patterns by merely analyzing the data analysis apps.
For instance, top CRM solutions like Hubspot and Pipedrive are extremely useful in analyzing the customer behavior. They provide data actionable insights and visualizations that can be used to determine the customer needs.
4. Enhances accountability
If you lack the necessary tools used to manage the lifecycle of your customers efficiently, you are probably missing many useful opportunities that can boost your sales and customer relationships. However, you can avoid this by using CRM.
The software helps you to understand the business tasks in a better way, thus allow you to serve both new and return clients in an accountable manner. You can easily trace your mistakes and find the crucial remedial steps to take for better operations.
5. Improves revenues
With a valid CRM strategy, you can quickly increase your company sales which later relates to the profits. The cloud-based software allows you to craft effective sales campaigns and marketing tips which help you to reach your target market.
CRM ensures both your promotions and advertisements only target the new customers set, and not the already existing ones. Additionally, you can contact your existing clients, inform them of new products and even encourage them to make purchases.
6. Solves your real life problems
A study done by CEB and Google shows that clients tend to purchase more products or services which gives them more emotional support. This explains why the CRM software includes features that improve the business- customer relationship.
With the help of effective CRM strategies, you can enhance your business operations thus solve the challenging circumstances in an organized and systematic manner. For even better results, you can engage KnowledgeHutblogs for more tips of using CRM to increase profitability.
Fully functional cloud-based CRM software can improve your business sales by up to 300%. It has facilitated business growth in many businesses around the globe. So, invest in the CRM software today and watch your company grow. In fact, your business might even be the next success story.