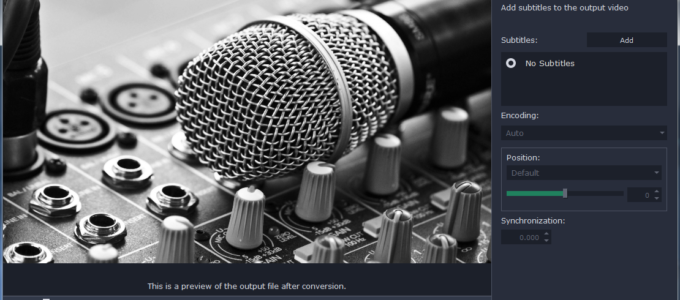 How to Convert MOV to MP3 Using Movavi Video Converter
Although MOV was originally developed for QuickTime and Macs, nowadays it is a bit more widely compatible than that. Still, if you're interested in just the soundtrack or audio from a MOV video, it would be better to convert it to a format such as MP3 that is more or less universal.
Using Movavi Video Converter you will be able to easily extract the audio from MOV videos and save it as a MP3 file. To do that you'll essentially use it and convert MOV to MP3 – which shouldn't take any more than a few minutes.
If you already have the MOV file that you want to convert, you can go ahead and launch Movavi Video Converter. To add the video click on the 'Add Media' button in the upper left corner, then select 'Add Video' and find the MOV video that you want to convert. Rather than doing that you may find it easier to drag and drop the file into the main working area, which will add it as well.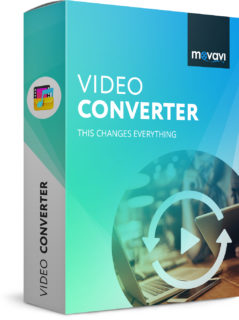 Next up you need to set it up to convert the video that you added to MP3, and to do that you should first click on the 'Audio' tab in the lower part of Movavi Video Converter's interface. Under that tab you should see a 'MP3' category and you can select it then pick one of the presets. Each preset should have a different bitrate that will determine the quality of the audio fie, and you can either pick one or choose to use the original bitrate.
At this point you can click 'Convert' to start converting the video to an MP3 audio file. However you may want to first click on the folder icon beside the 'Save to' field to set the destination folder. In any case that is pretty much all that is involved in converting MOV to MP3 with Movavi Video Converter.
Keep in mind that you can convert any of your videos, audio or image files using Movavi Video Converter, and can also use it to create animated GIFs, grab screenshots, and much more. Its presets will help you to ensure you can easily convert videos or automatically optimize them for specific devices or platforms.
All in all you should have no problem extracting audio from any video format using Movavi Video Converter. By knowing how to do that you can save a soundtrack that you like, save the voiceover instructions in a how-to video, or something else entirely. The same steps can be used to convert any formats as well, so you can effectively ensure your videos are compatible, optimized, and ready for any use whatsoever.