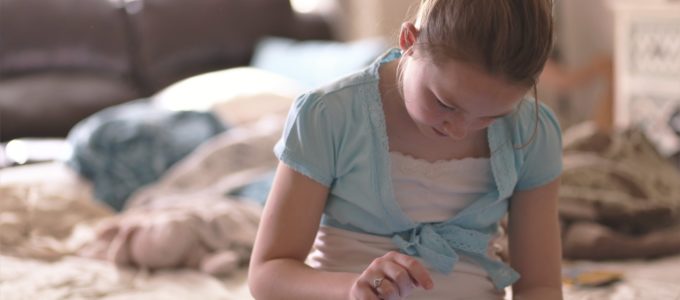 Best Educational Apps for Kids
To kids in school today, apps and technology are as common as peanut butter and jelly. But with so many companies out there developing apps, how do you know what ones will benefit your kids the best?
It's common to think that the more expensive something is, the better it will meet your needs. But, you can't just value based on the Android app cost or the iOS app cost. More expensive does not necessarily mean better. It just means a different business plan. You have to judge an app based on reviews.
So, if you are looking for some great apps to keep your kids learning, here are few of the best educational apps for kids that you can start to explore.
DragonBox
DragonBox is not your typical math help app. Instead, the developers took a new approach to learning math. They believe in the philosophy engage, explore, reflect, apply. So, the app is designed for kids to learn math through play.
Parents love the way kids learn algebra with DragonBox. The basic algebraic concept of what is done to one side of an equation must be done to the other is taught in a drop and drag game fashion. Then kids learn to isolate variables by putting the dragon in a box on one side of an equation.
The object is to unlock a new chapter in algebra, so you can make your dragon grows and thus learn more and more algebraic concepts.
My Molecularium
When it comes time to learn about molecules and atoms, check out My Molecularium. This app is designed to grow students' awareness about the world around them by having them build molecules from atoms.
The app developers created an app that teaches these scientific concepts through experimental learning, storytelling, and interactive media.
Epic
Reading is the gateway to understanding the world. And, when you put books within reach of kids the possibilities for greatness are endless. The developers at Epic understand this, which is why their app provides kids with a way to get their hands on as many books as they can.
Epic is the leading digital library for kids under 12 years old. It's a subscription app that allows you to create profiles for up to four readers. And, then for $7.99/month, those four readers can select as many books as they'd like to read.
You can even track your kids' progress and create badges for reaching reading goals.
Mathway
Looking for some help solving math problems? Mathway is an excellent tool for students of all ages because it can explain basic to complex problems. The app helps kids' basic math, algebra, geometry, trigonometry, and calculus. It's not just a tool that gives kids answers. It actually breaks down the steps to solving problems.
Mathway's ultimate goal is to create on-demand math help for students of all ages.
Conclusion
Technology is not going away. It's just going to keep evolving. So, it makes sense to try to get on board. You don't have to go all AR and bring droids into your house to teach your kids. But, taking some time to explore different app options can help give your little ones the enrichment or the interventions they need to find success in school.