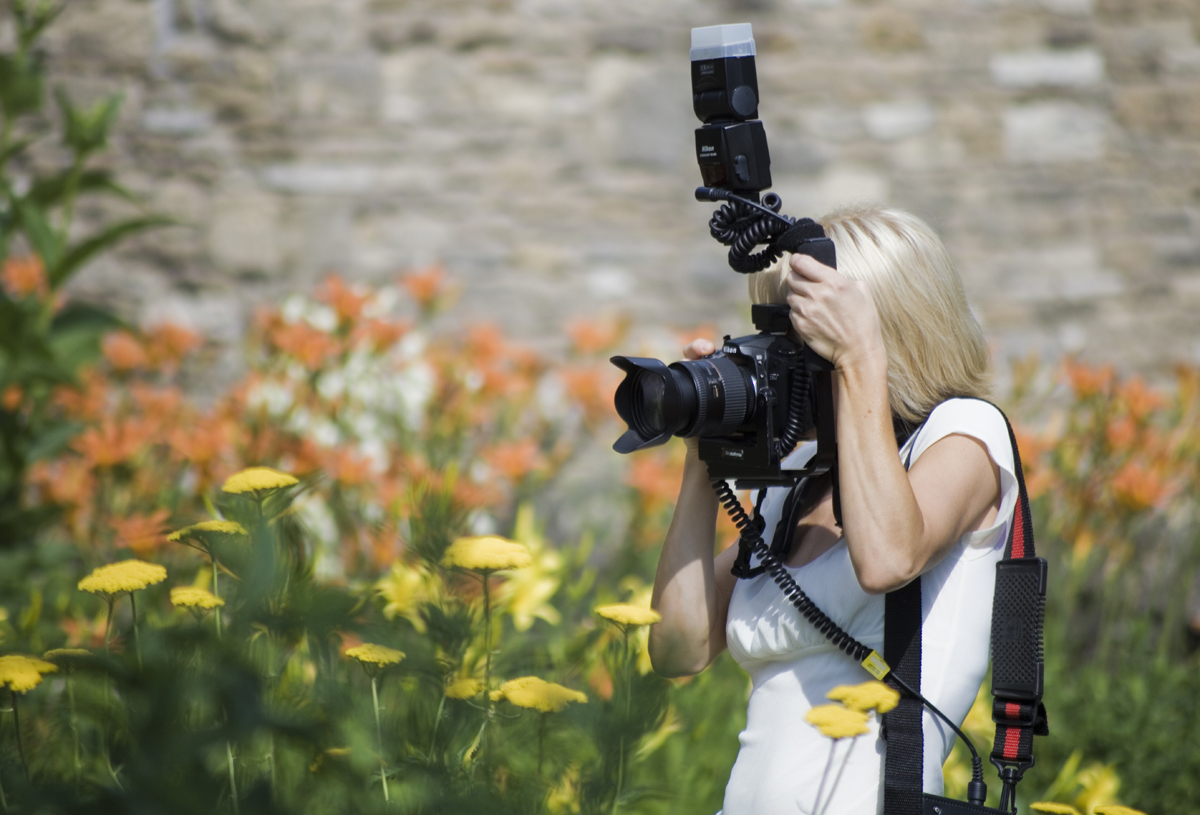 8 Must-Have Accessories for a Wedding Photographer
It's one of the most important days of anyone's life — their wedding day. Every bride and groom wants photos and videos to remember their wedding, and as their wedding photographer, you're tasked with capturing every moment possible – even the ones that happen by chance. Great wedding photos are all about great angles, perfect lighting and a healthy dose of luck. You've already got the extra batteries and SD cards, but here are some accessories for a wedding photographer that will keep you snapping until the end of the night.
The Right Light for Every Situation
You can't take good photos without good lighting equipment, and the lighting at a wedding will change constantly as you move from the ceremony to the bridal party photos to the reception. As a wedding photographer, you'll want at least two external flash units or one LED panel to make sure you always have the right lighting conditions. The proper flash can make the difference between capturing a photo and capturing a memory.
Lens Bag
A good lens bag, like a Boda bag, is a crucial accessory for a wedding. You'll be switching shots quickly, so you'll want to have all your lenses on hand for easy access. Whether the shot calls for a fisheye or a wide-angle lens, a good lens bag will protect your gear and let you get the perfect shot every time. Shops like Gadget Infinity can provide you with all of the camera accessories you'll need.
Just a Little Support
While you'll also want a pair of comfortable shoes to give you some support, your camera will also need a leg to stand on. Manfrotto provides the gold standard for tripods, monopods and other stabilizers that will keep your shots steady and allow you to arrange large groups how you want. Don't skimp on the tripod because it may become your best friend on wedding day. And don't forget those comfortable shoes, either.
Remote Magic
There is plenty of digital camera gear that will save you time and energy as you're snapping pictures. An external shutter release will let you set up a camera on a tripod and then snap pictures remotely as you roam around the party with your main camera. Always have a wireless flash trigger on hand to remotely fire your flash units.
Wedding Day Cheat Sheet
The task of wedding photographer can be unforgiving. You have to keep everything on schedule while trying to fade into the background as much as possible. Ask the bride and groom to help you with a wedding day cheat sheet, including an itinerary, important names (family, bridal party, etc.) and a shot list to help you keep everything on track. It may not seem like much, but it will help keep the bride happy – the most important thing on any wedding day.
Duct Tape
We all know that duct tape can fix everything, but it can also be a photographer's best friend. Wrap a few feet of tape around your tripod legs and use it for anything you need – from attaching your remotes, covering your viewfinder or any split-second repairs you'll need to make.
Business Cards
A wedding is a terrific time to drum up new business. Inevitably, one of the guests will have an event coming up and may ask for your services. Bring a sleeve of business cards to make sure you don't miss any future opportunities.
Sewing Kit
Weddings are full of unexpected accidents, and the bride will be too focused on the big picture to remember the little details. Pack a tiny sewing kit in your camera bag – you may go from wedding photographer to wedding day savior!
Image credit: tango.mceffrie.