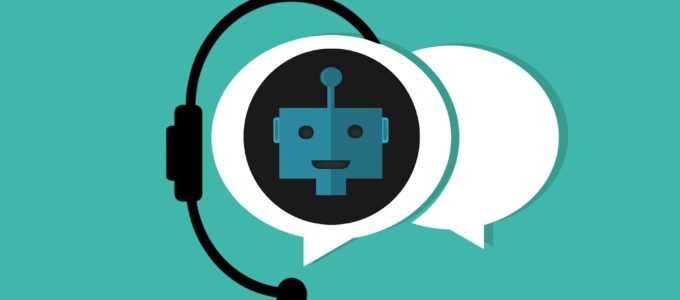 5 ways Chatbots and AI are Changing the World of Education
Data and AI are changing the world of technology in quite a lot of ways. Newer AI-powered technologies are helping students take exams from the comfort of their homes. We do not need to go anywhere.
People can gain access to advanced learning resources and assignments in a matter of a few clicks. Data-driven analytics allow users to get feedback in real-time. Things have become easier for people.
Using online platforms, companies and educational institutions have been able to provide people with personalized learning environments. The idea is to provide customers with solutions that put to rest the problems and challenges that are facing.
Here is how AI and chatbots have been changing the world of education:
1. Personalized learning solutions
Yes, chatbots and AI have been able to provide students taking online courses with personalized learning solutions. The pace and the type and kind of instructional approach can be chosen by the user as per his/her personal requirements. AI seeks to help learners by providing them with what they want (exactly). With AI, you can simplify the complex tasks that you come across.
Consequently, learners (no matter how fast or how slow) can continue with the tasks that are given to them at their own pace. At the end of each task and assignment, students can access additional learning resources in order to enhance their skills and expertise. After looking at these examples, it won't be wrong to say that there's a lot of room for chatbots and AI in education.
2. Communication is quick
Yes, communication is quite quick if and when you use chatbots. A large number of people have been using messaging services on the phone. The same idea has been employed while developing chatbots. Chatbots can be used to communicate with people across geographical boundaries.
These chatbots work exactly the way platforms such as WhatsApp and Facebook Messenger work. You can drop a message and people can respond after they have read it. It is quite easy for our generation because we are used to online chat platforms.
3. 24×7 help, and it is instant
Instant messaging allows learners to seek instant help. The moment you get stuck, you can ask people for help. No need for you to wait for answers. You can flag your doubts and people will respond to them when they see them.
Help can be gained easily. There is absolutely no need for you to worry. It can all be accessed in real time.
4. Feedback is smarter
With chatbots, teachers can provide students with personalized feedback using chat support. This helps increase the personalized aspect. Not just the assignments, but the feedback is also personalized. This allows students to get their doubts clarified without having to come into the limelight. An individual's doubts can be cleared without actually leaving the room.
With smarter feedback mechanisms, students can learn freely without the fear of getting judged.
5. Updates are automatic
Updates can be installed in chatbots automatically, which means you do not have to go for manual updates. Facilities such as these help save a lot of time. You can concentrate on your assignments as they get updated.
All of the newer updates will be installed automatically without spending even a single penny. Chatbots offer you a lot of opportunities to interact with fellow colleagues while working.
Final words
AI-powered chatbots are here, and they are here to stay. You can make your life easier and convenient with chatbots. If you have not embraced them yet, then go for them as soon as you can.