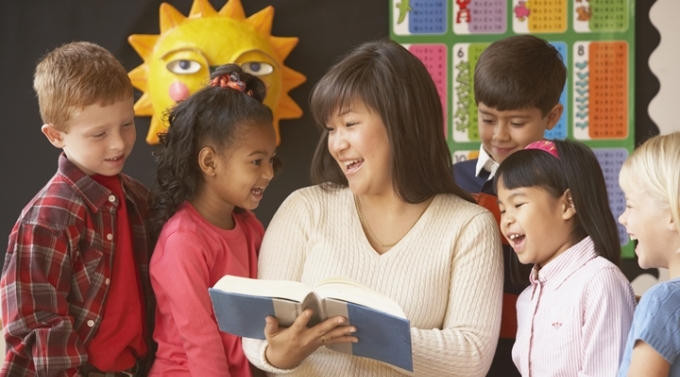 5 Top Apps for Educators
All teachers lead busy lives but thankfully, technology has made it easier than ever to stay organized and increase productivity. Here are five apps for educators of all grade levels.
Flashcards Deluxe
At only $3.99, Flashcards Deluxe is a super smart app for creating flashcards for use in the classroom. This app also integrates with Quizlet.com and FlashcardExchange.com, so you can quickly download any of their four million flashcard sets.
Search for a certain flashcard set or divide your cards into categories. Sound and images are very clear and the app also offers spelling test suggestions. The zoom feature makes all card sets easy to see and you can customize the text and background colors. You can also back up card sets to your PC or laptop or upload sets from Dropbox, Google Docs, or via a USB transfer. This app is available for iOS and Android devices.
Remind 101
Parents are busy too, but teachers can "remind" and stay in touch with parents (and students) using the Remind 101 app. Need parents to sign a permission slip and have the child bring it to school? That's no problem with this app. Teachers can also send messages to parents about homework that is due or past due.
This free teacher app allows teachers to create entire class and parent lists. Choose to message one or two parents, or all of them — the same goes for student messages. Remind 101 ensures the phone numbers for everyone in the group aren't revealed via this text-based communication app. There's no limit to the number of students or parents you can text or add to your lists and the app developer promises no annoying ads.
Common Core Standards
Another great free app that's available for iOS and Android devices is the Common Core Standards app. All teachers will benefit from this searchable state standards app that allows you to narrow down standards by subject. Included in the app are core standards for grades K-12 in math and the language arts areas. Another thing that's nice about this app is that it stays up-to-date on College and Career Readiness Standards (CCRs).
Evernote
This organizational app is a must-have for teachers. Evernote is available for all platforms and especially useful on the new Blackberry 10 z on T-Mobile — even if you need to access it from different devices. With Evernote, you can sync notes from all the devices you use, and the possibilities for sync-able content include class or student notes, images and photos, course notes, grades and more.
For quicker note taking, there's also a voice recorder option. The search tool allows you to find photos, notes or lists easily. Teachers can also share notes, ideas and photos with colleagues on Facebook and Twitter. Can't remember a child's last name? Make a class list and search for it using the Evernote app. Think of a really stunning logo for the school's newly formed club? Describe it in the notes section, or use the app to store a photo of whatever inspired it.
Frye Words App
Developed by Innovative Mobile Apps, Fry Words offers a list of 1,000 of the most common words teachers need for students aged one to four. This app contains words that are considered "high-frequency" based on the list created by Dr. Edward B. Fry.
During the course of his studies, Dr. Fry determined that 300 specific words make up 65 percent of all written material and teaching students how to spell these words at a young age is extremely beneficial. Available for iOS devices.
One or all of these five top apps for educators helps to keep teachers organized, communicate with parents and students and offers fun ways to interact with students.