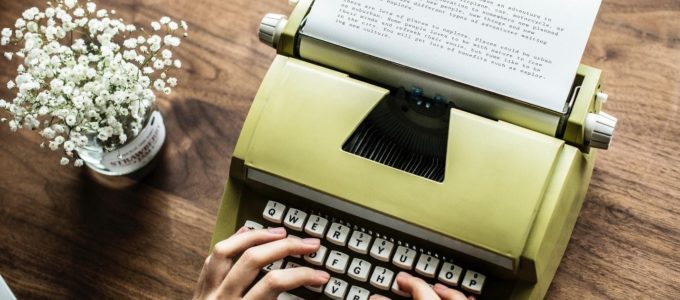 3 Tips for Writing your Book with a Software
Ask any successful author and editor, and they will tell you that writing a good book isn't easy. In most cases, they require all the assistance they can get, and many of them decide to use writing software to help make the process a lot easier.
As a newbie writer looking to carve a name for yourself in the print world, you will have to go through a series of hurdles until you find your voice. Many people start with the dream of becoming a writer or poet, and many of them don't end up realizing their dreams. If you intend to reach the pinnacle of your writing career, then you may want to consider getting expert help.
For starters, it may be wise to look for mentorship so you can be able to find your voice, and learn all there is to know about writing and publishing a masterpiece. This website has some useful tips in finding the right mentor. You may also need to invest in quality software to help make your writing a lot easier.
You should know that when writing a book, you want to avoid using rewriter tools on an existing piece and write yours from scratch. It doesn't matter if you are working on a book series or the genre of writing you specialize in, there are specific tips you should be familiar with when writing your book with software.
Tips for writing your book with a software
You can find out three of the critical things to keep in mind when writing your book with a software below.
1. Always go with the best tools
If you want your writing to be well structured and free from errors, then you want to go with the best software available. Many of the free writing tools are great at checking minor mistakes such as punctuations and spellings, but they do not do much when it comes to structuring a book. For this reason, you will have to invest a few bucks to get the best tools to write with.
You don't need to spend much, and there are content writing apps like Grammarly that come with a monthly, tri-monthly, and yearly subscription. So you can find one that works with your budget and needs.
Things like syntax errors, the correctness of statements, and clarity checks are of the added benefits that come with a premium writing tool. So when looking for software, you want to ensure to cover all the angles. Aside from Grammarly, there are a host of applications that come with a paid plan for book writing and editing. Depending on your budget, you can find one that fits into your project, which will be great for those with a small amount of money to write with.
When settling for a tool to use, you want to ensure that it covers every aspect of the writing process. From spelling check, grammar check, use of English, and even plagiarism. You don't want to end up with a book that contains much text from another famous book.
As a writer, I find that even with a rewriter tool, it can be challenging to arrive at a version that is 100% unique. So to avoid any hitches down the road, you are better off with a premium writing tool.
2. Consider a book editor too
Even after using a book writing software for my projects, I also engage the services of a professional editor to help proofread the final piece. While most content creating applications are designed to be fail-safe, you cannot compare them to a human editor with years of experience reviewing books for errors. You could easily find an editor to hire on a freelance site like preply.com that charges by the hour, but the hard part is finding the right professional to work with.
You can start by checking through their previous portfolio to see what they are capable of. Another trick is to look through client reviews to see what others have to say about their past jobs. An excellent professional writer will have worked with a lot of clients and have some good five-star reviews to their name. Also, they should be able to provide you with useful suggestions that could be useful in writing the perfect masterpiece.
When starting or writing your first book, you may not have a $1000 to invest in an editor. But you can find the ones that charge less and have enough experience to help you with your project. You will need to negotiate with them and work closely to ensure that everything is the way they ought to be.
3. Do the hard work
A lot of people resort to using apps for book writing because they want to avoid the stress that comes with writing a book. The truth is that even with the best software, you will still need to do the bulk of the writing, so you better be prepared for it.
You also need to structure your writing time, come up with drafts, and, most importantly, learn how to fight writer's block. You will be responsible for dealing with all these minor issues, and your software won't help you in any way. The link below has some useful tips in dealing with distractions as a writer.
You can brainstorm ideas with your close friends or team, and don't be scared of criticism. You will need all the push you can get if you want to write something interesting. Organize your drafts, and keep all your manuscripts close by if you decide to work with a typewriter instead of a computer. Also, you want to do away with any distractions during your creative phase. There is a lot to learn while writing a book, and you should stay prepared at all times.
Final Note
There are many book writing software available to help you with your book project. You will have to check a few of them before finding the right one that works for you. Remember to enjoy the process and be open to learning all there is to learn during writing, editing, and publishing your book.