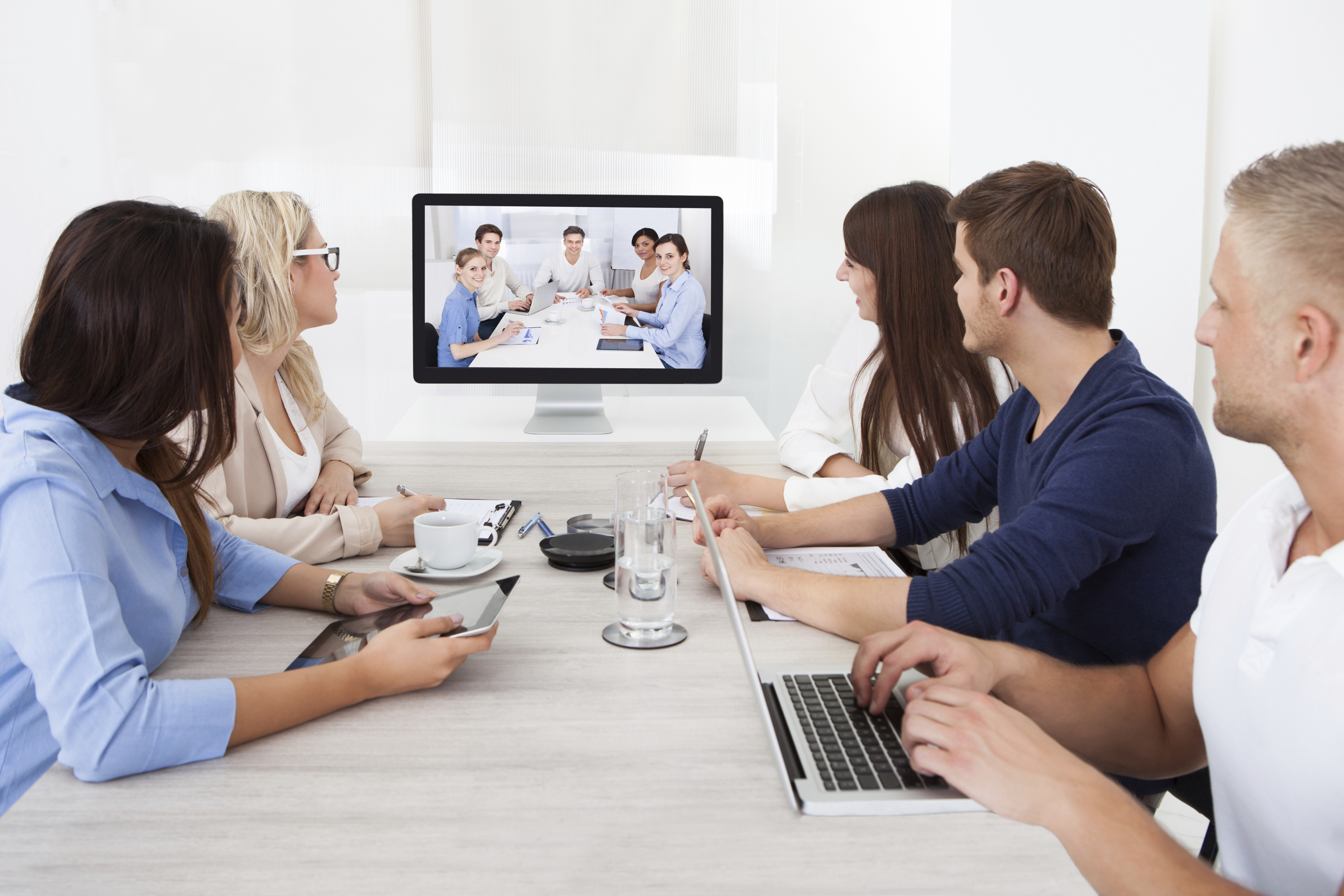 Time to Move Beyond Business Traveling and Traditional Meetings
Business meetings are an old standby, as integral to most companies as a smile and a handshake. They're the basic unit that measures how business gets done. But they're also time-consuming and often inefficient, especially when it comes to getting multiple people in the same room. Travel time and travel expenses can drain a budget, especially for small businesses.
A survey conducted by the New York Times found that small businesses are hit disproportionately hard by travel and meeting expenses: they often find themselves sending fewer people longer distances, and that time lost to travel adds up quickly when you don't have many people to spare.
But what could replace something as simple and unavoidable as a business meeting? Thanks to the Internet, there's a new possibility out there: video conferencing.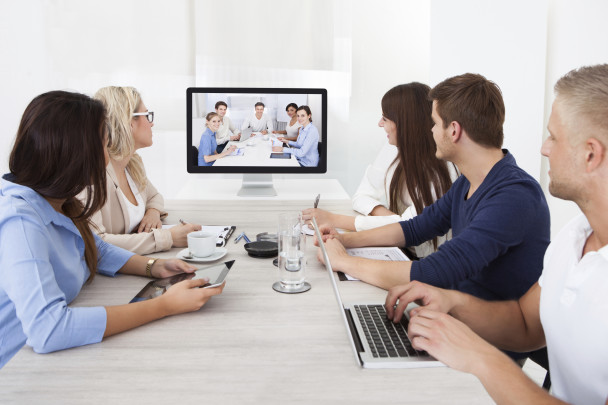 How Modern Video Conferencing Solves Old Issues
Video conferencing systems have been around for some time, but a number of issues and inconveniences prevented them from really taking hold as anything more than a novelty. Fortunately, newer systems have been developed specifically to smooth out some of those problems and make video conferencing a legitimate contender as a replacement for constant business travel.
1. Difficult setup
Problem: Older video conferencing setups have a reputation for being a real pain to install and troubleshoot. They often required a dedicated conferencing room and expensive, custom built equipment like video bridges (as well as then-rare webcams), and needed to be installed by IT professionals. Those expenses, both in terms of equipment and expertise, kept them out of reach of many small businesses.
Solution: Web-based conferencing. Now that webcams and microphones are standard with most computers and mobile devices, video conferencing has been able to move almost entirely online. Services like Blue Jeans Network did away with the need for video bridges by hosting multi-person calls online, through their own servers. This also means you can conduct business meetings with Blue Jeans completely in your browser, avoiding any time-consuming downloads or software installation.
2. Unintuitive to Use
Problem: The confusing user-interface of other video conferencing software was another reason that drove new users away from them. These interfaces went hand in hand with clunky older setups and independent microphones and cameras, and could be very time-consuming both to set up and to use.
Solution: Better design and better accessibility. Now that video conferencing has become more common, user interfaces have improved a great deal, putting emphasis on being streamlined, intuitive and easy to use. If you or your customers would prefer to avoid learning a new interface entirely, services like Bluejeans will let you join calls using another conferencing software such as Cisco or Skype.
Unnatural Feel of Video Meetings
Problem: One of the most common complaints about video conferencing is that they feel robotic or unnatural, and it's hard to make the same kind of connection with a team member or client via video. Several communication studies have shown that we interact with video calls differently than we do with in-person meetings, but differences don't necessarily make video calls a worse way to communicate.
Solution: Better video and audio quality. Marked quality improvements in both cameras and video streaming have made calls much more natural and intimate-feeling. The ease of connecting to cloud-based services also helps lessen the feeling of distance between the participants. Rather than dealing with a strict time-schedule and lengthy setup to get a video conference underway, you can simply email out a link that let your participants join with a single click.
Advantages of Video Conferencing
Modern video conferencing has done away with many of the issues that have held the format back, and it also offers some new advantages all its own. We've already covered the time-and-money savers: no less a company than Microsoft has made it their aim to decrease business travel by using video conferencing.
Newer video conferencing software like BlueJeans have introduced some new features that move video calls beyond just speaking. Calls with multiple participants also allow document sharing and even editing across the call, and "virtual whiteboards" let call participants workshop and brainstorm just like an in-person meeting. If you've ever gotten sick of the confusion that can result from emailing multiple versions of a document back and forth, using the collaborative features of a video call can save you a lot of headaches.
A Few Final Words
Don't let its reputation scare you off: video conferencing has the potential to be a lifesaver, especially for a small business struggling with the time and money that constant travel consumes. With capabilities like cloud based, web-based conferencing saving the hassle of setup and troubleshooting, and improved audio and video quality making video conferencing more natural and intuitive than ever, there's no reason not to give a service like Blue Jeans a try.