The Smart Phone market is perhaps second only to computers in terms of how quickly it progresses, with new, more impressive models being launched by the wee. 2013 is no different, with some extremely promising new handsets waiting to be unleashed on the general public within the next few months. Now we're half way through the year it's an ideal time to take stock of the most anticipated models that have arrived this year. Whether you want to buy the latest Apple gear or a HTC upgrade, these are handsets you should consider.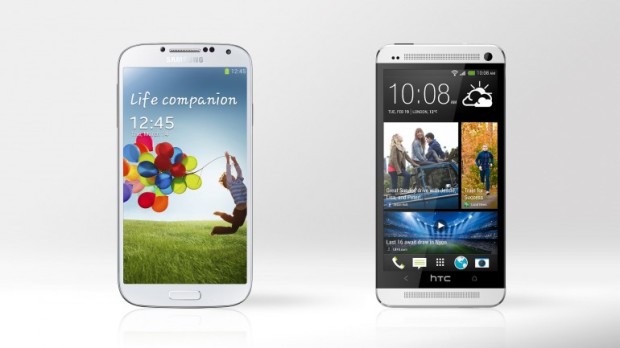 The Nexus 5
Though the previous Nexus 4 smartphone was popular with many people, it definitely carried that marmite air about it. The new model, though, has almost everyone talking, largely due to ongoing curiosity about what trick the all-powerful search moguls Google will come with next in their ongoing mission to lead the mobile market.
Rumoured specs for the new Nexus include a full HD screen of around 5 inches, a Snapdragon 800 quad-core engine and a quite beastly 3gb of ram, not to mention a 16mp Nikon camera. If Google really can put out all of that, expect the Nexus to ship more units than One Direction.
The Motorola X
The none more mysterious 'X' has generated even more gossip than the Nexus, with both the manufacturer and Google (who have their fingers in this pie as well) keeping shtum on the spec and generating non-stop hype in the process. The lack of information has caused a massive amount of speculation around the 'X', with some lauding it as an Apple-beater as soon as the name was released.
This week, however, some specifications were leaked that indicated the 'X' might not be as God-like as some people expected, with 2gb of ram and a 1.7ghz dual-core processor noted amongst them. However, all eyes will still be on suppliers as we wait to see exactly what arrives on the shelves in the 'X' box (bad pun intended) next year.
The Galaxy S4.
Already released this year, the S4 has had as big a build up as any Android phone since…well, since the S3, with a great many Samsung fans chomping at the bit to get their hands on it. Though the initial 'S' was a bit of a let-down, the subsequent 2 and 3 models were both absolute rippers, so it's no surprise that the build up for the S4 was so big.
Fortunately, reviews for the handset have largely been very promising, with critics lauding the beautiful screen, the stonkingly fast processor and the marvellous camera. Though it's a big one (a full 5 inch HD display is on offer), it's no surprise that sales have already been substantial.
However, critics have also pointed to difficulties with the handset's Bluetooth connectivity, with many taking to internet forums complaining about the compatibility with their car. Some owners have managed to resolve the issue through their insurer, by understanding car insurance rates, this is something others maybe able to resolve too.
---
The Galaxy S4 does what you want and what you didn't know was even possible. Erase a photo's background distractions with just a touch, catch every part of your child's somersault, or capture your view of the city skyline. Preview photos and files or read a news article without ever touching the screen. Use one screen to check Facebook as you catch up on email.Offering a highly crafted design with a larger screen and improved battery life, the sleek and innovative Galaxy S4 is slimmer yet stronger, with less to hold yet more to see.The Galaxy S4 features a 5-inch Full HD 1080p Super AMOLED touch-enabled display, a 1.6 GHz quad-core processor, a 13-megapixel rear camera with Full HD 1080p video recording capabilities, 2-megapixel front camera, 16 GB of storage plus microSD memory expansion up to 64 GB (via optional card), 2 GB of RAM for excellent multitasking, a full complement of wireless connectivity (including Wi-Fi, Bluetooth, and NFC), and enterprise-ready security features.
The HTC One
HTC have always been a divisive brand: some people still consider them the standout in the Android market, where as others would much rather pickup an iPhone or a Galaxy. HTC lovers, though, have been more desperate for the 'One' than Morpheus, with the picture quality especially hyped as being about the finest on the whole market, with the extra large pixels in the camera picking up detail that other handsets simply can't rival. Again released at the end of May, the One's sales have been impressive.