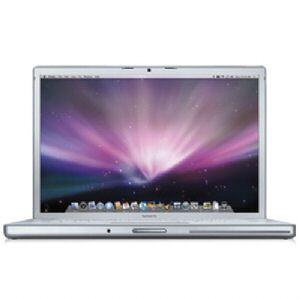 3 Best Current Laptops of 2011
The lines between PC, laptop, netbook, smartphone, and eReader have all begun to merge over the past two years. Consumers are no longer satisfied with single-task machines and require top quality entertainment, computer processing, long battery life, and complete portability.
Companies have taken the hint and recreated their outlook on the entire laptop market. Here are the three best laptops coming out in 2011:
Apple's MacBook Pro
With Apple focusing so much attention on iPhones and iPads, some Mac-lovers became nervous that the quality of their laptops would decline. Instead, the exact opposite is the case. Apple has taken its success with portable phones and entertainment devices and applied it to their newest line of laptops. The MacBook Pro is a sleek 13 inch laptop with a ton of processing power packed inside.
This few pound laptop houses a 2.66 GHz Intel Core 2 Duo processor, 320 GB hard drive, and 4 GB of installed RAM. This makes for snappy response even when multi-tasking with music, web, and video applications. Taking a page out of the iPad book the mouse tracking pad now has multi-touch capabilities with zoom and 'swipe' options. This amazing bit of machinery is perfect for both school and business applications.
ASUS N82JQ-A1
Asus has generally found themselves on the fringe of the laptop market. This is not due to any lack of quality or service, instead they devote less time to advertisement and more time to production and engineering. The N82JQ-A1 comes with an Intel Core i7-720QM processor that can 'Turbo Boost' up to 2.8GHz of processing power. It has 500GB of storage and comes standard with 4GB of RAM, with ports that allow up to 8GB.
This is truly an entertainment machine though. With high-speed ports, a crisp 14″ backlit display, and surround sound speakers this laptop was made to provide for the absolute best in gaming and with high speed internet gives mind-blowing fast gaming action, music, and movies. The pure quality of sound and sight has surpassed nearly every portable computer on the market.
Acer AS5745G-7671
Acer is known in the laptop arena as the epoch of multi-tasking. Their developments in hyperthreading technology have come to fruition in the AS5745G-7671. This laptop packs a 2.4 GHz Intel Dual core processor, 4GB of RAM, and 500GB of storage.
The 15.6 inch HD display is completely necessary with all the windows that will be open when using this machine. The hyper threading technology allows for each processor core to dedicate itself to specific tasks. This means that surfing the web on one window will not slow down streaming movies or a video chat in another.
These laptops of 2011 are sure to please the student, gamer, movie connoisseur, video editor, or businessperson in all of us.